As we look ahead to 2019, it's important that we reflect on how far we've come this year. We've moved major corporations to adopt animal welfare policies and inspired animal advocates around the world to take action. We're entering 2019 stronger than ever with big plans to change the world for farmed animals.
We released eight investigations around the world.

---
Uncovered baby animals ground up alive in macerators, dropped onto conveyor belts, and viciously killed by having their necks smashed against factory equipment at a chicken hatchery owned by Maple Lodge Farms in Canada
Shot our first-ever investigation inside factory farms raising chickens for meat in Brazil
Captured footage of sharks, dolphins, and other marine animals tormented in the driftnet fishing industry
Racked up millions of views of our drone footage showing factory farm devastation
We made history.


---
Secured 38 charges against Elite Farm Services, Sofina Foods, and a chairman of Elite Farm Services after a 2017 MFA undercover exposé that revealed workers punting and throwing chickens and ripping the legs off conscious birds.
Joined forces with other U.S. organizations to pass the strongest farmed animal protection law on the planet—Prop 12, which bans extreme confinement of mother pigs, egg-laying hens, and calves raised for veal in California, as well as the sale in the state of pork, eggs, and veal from caged animals.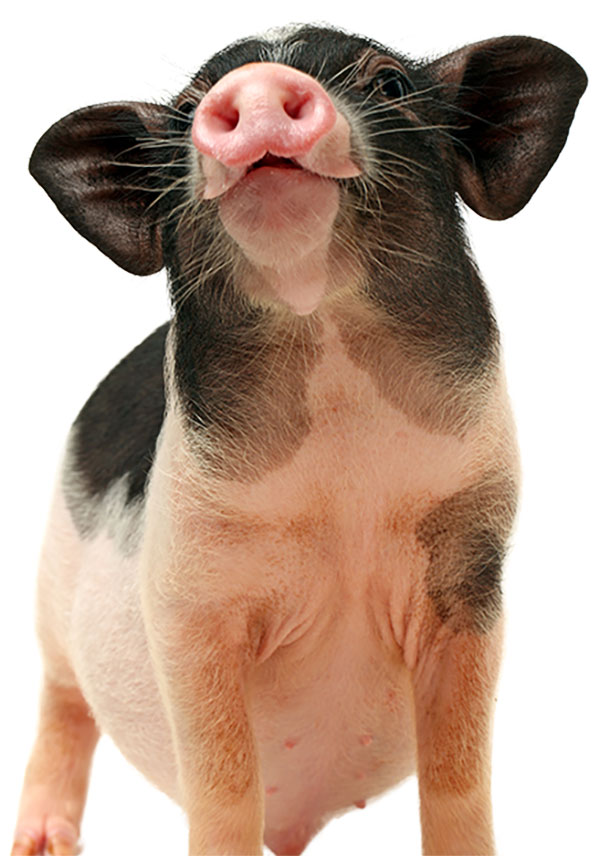 We fought for animals on the ballot and in government.

---
Engaged in a coalition effort to change decades-old federal transport regulations to end the horrendous conditions for animals transported across Canada
Fought the proposed creation of an aquaculture sea-cage farm in Newfoundland, where hundreds of thousands of fish would live in extreme confinement
Worked with environmental groups to ban large-scale driftnets off California's coast
Participated in a coalition effort that secured a ban on cruel cages for hens in Rhode Island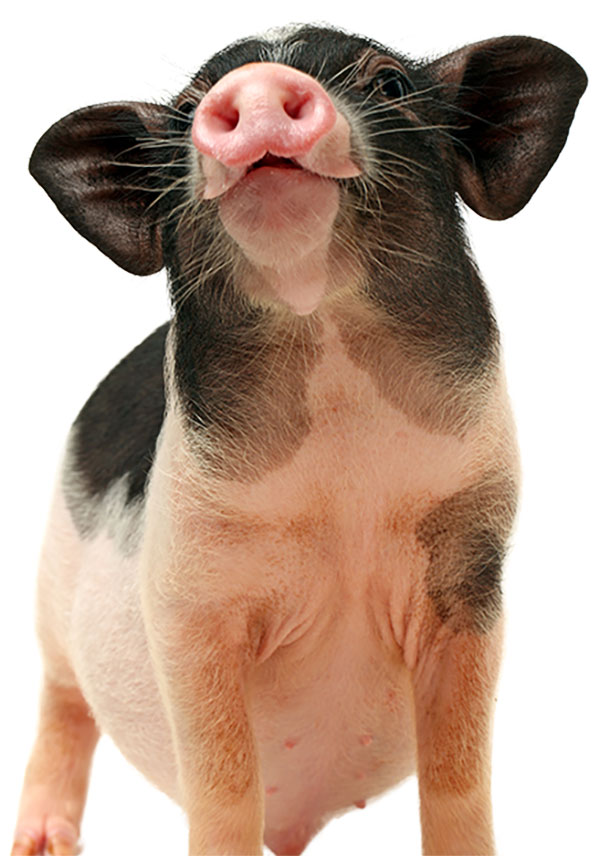 We shared our vision of a compassionate world with millions of people.


---
1.7 billion
impressions of MFA's social media content
191.3 million
views of MFA's videos
71
pro-vegan op-eds and essays in mainstream media
16 million
MFA and ChooseVeg.com blog views
Obtained national media coverage of MFA exposés in The Globe and Mail, National Post, TVA Nouvelles, CTV, Canadian Press, National Observer, and many more
Hosted more than 50 celebrities and online influencers at MFA's Hidden Heroes Gala, including Sarah Jeffery and Calum Worthy
Interviewed Natalie Portman, Miyoko Schinner, Rich Roll, Tabitha Brown, Daniella Monet, Alex Blue Davis, and more
Highlighted Good Rebel, tattoo artist Hilary Jane, Parka Foods, and Gusta in videos that spread across social media
We made progress for chickens.


---
29
companies committed to eliminating cruel cages for hens
22
companies committed to reducing suffering of chickens raised for food
Prompted consumers—after a heartbreaking MFA exposé—to move the British Columbia Chicken Marketing Board to release standards that will reduce suffering for chickens
Convinced Sodexo Canada, one of the country's largest foodservice companies, to end the cruel method of killing chickens by shackling, shocking, and slicing them on a slaughter line
Persuaded Campbell Soup Company, Royal Caribbean, Pita Pit, and other companies to adopt standards to reduce suffering of chickens in Canadian operations
Swayed McCain Foods Limited, a multinational frozen foods company headquartered in Canada, to extend its published cage-free commitment to the company's entire global supply chain
Launched a massive coalition campaign calling on McDonald's in the U.S. and Canada to prohibit the worst abuse of chickens in its supply chain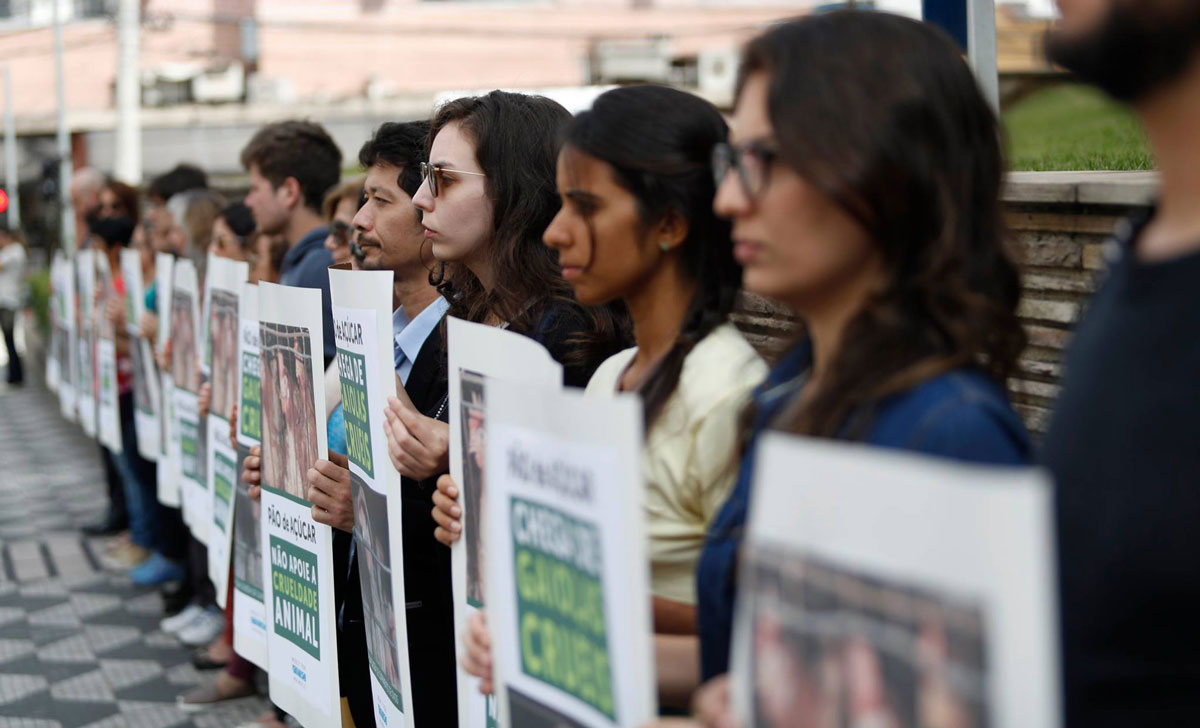 We invested in new systems.


---
Created a global dashboard to track progress and milestones
Launched an organization-wide intranet
Started migrating data to new systems, including Engaging Networks and Salesforce
We made new friends and grew the MFA community.


---
904,000
new social media followers
774,957
one-on-one support actions from vegetarian support specialists
5,772
activists taking online actions
1,078
outreach events hosted

Tabled at veg fests across Canada, including Toronto Vegfest, the largest in North America
Participated in a French event for the first time, offering bilingual materials to eager attendees at the Festival Végane de Montréal
Informed visitors to Vancouver's VEG EXPO about the intelligence of fish through an engaging presentation
Spread a message of love and compassion for all at the Toronto Pride Parade
---
We grew and celebrated our team.


---
Hired a new managing director for Canada, Alanna Devine
Celebrated a three-year anniversary for special project manager Courtney Dobbin
Hired a corporate relations specialist for Canada, Colombe Nadeau-O'Shea
Hired our first-ever director of people, culture, and diversity, Melanie Heymans
Reorganized our teams and managers to better facilitate organizational growth, communication, professional advancement, and support for staff
Forward!


---
Let's celebrate our wins. Let's celebrate what this means for millions of individual animals—and what this means for this movement, for the incredible potential we have to create a more compassionate world.
Then let's get back to work for animals. In 2019, we will launch a Canadian bilingual website to expand our reach. We will continue our corporate policy work, which has the capacity to reduce suffering for millions of chickens raised and killed for meat. Canada's abysmal transportation regulations must be changed, and we will push harder than ever for this. We will fight for better protection for farmed animals across Canada, including provincial and municipal legislative initiatives.
And we will continue to go into some of the darkest places on Earth—factory farms and slaughterhouses—to expose animal cruelty in Canada.
The need for action is urgent.
We must reach higher, act smarter, and bring more people in.
---
Be a part of our movement that will end animal agriculture and bring compassion to billions of animals.
---