As we look ahead to 2019, it's important that we reflect on how far we've come this year. We've helped pass groundbreaking laws, moved major corporations to adopt animal welfare policies, and inspired animal advocates around the world to take action. We're entering 2019 stronger than ever with big plans to change the world for farmed animals.
From the bottom of our hearts, thank you for making all of these highlights possible.
We released eight investigations.

---
Shot our first-ever investigation inside factory farms raising chickens for meat in Brazil
Captured footage of sharks, dolphins, and other marine animals tormented in the driftnet fishing industry
Uncovered baby chicks ground up alive at a Maple Lodge Farms hatchery in Canada
Exposed piglets slammed headfirst into concrete at a supplier for the world's largest meat-processing company, Brazilian company JBS
Recorded mother pigs trapped in crates with fly-infested open wounds at six factory farms in Mexico
We made history.


---
Inspired voters in California to pass Prop 12, the strongest farmed animal protection law on the planet, in partnership with other animal protection organizations and coordinated a Mercy For Animals task force of over 200 volunteers to ensure passage
Secured a cage-free egg commitment from Carrefour Brazil, the country's leading supermarket chain, that will significantly reduce suffering for millions of animals and set a precedent for other companies to follow
Secured 38 charges against Elite Farm Services, Sofina Foods, and a chairman of Elite Farm Services after a 2017 Mercy For Animals undercover exposé that revealed workers punting and throwing chickens and ripping the legs off conscious birds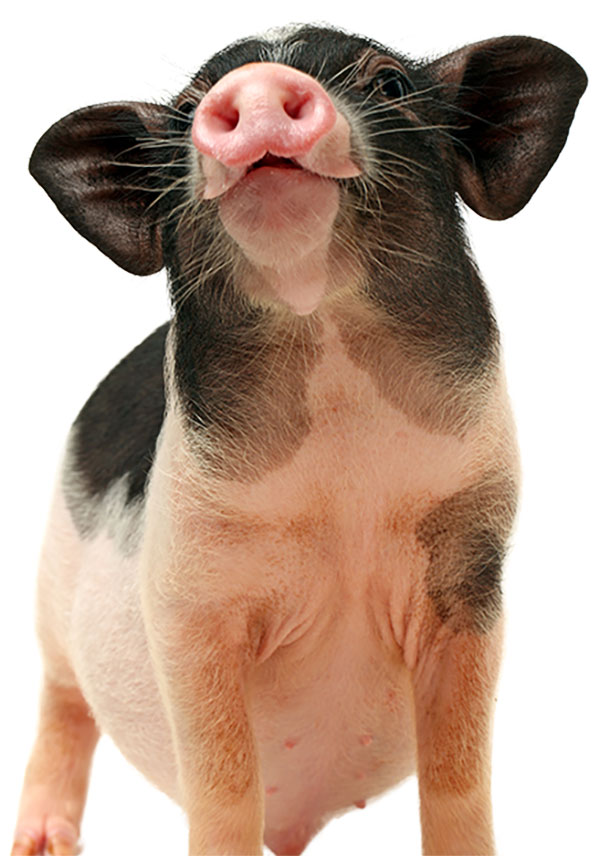 We impacted laws.

---
Worked with environmental groups to ban large-scale driftnets off California's coast
Participated in a coalition-wide effort that secured a ban on cruel cages for hens in Rhode Island
Successfully opposed, together with other organizations, a dangerous amendment to the U.S. farm bill, which would have eliminated hundreds of state and local animal protection laws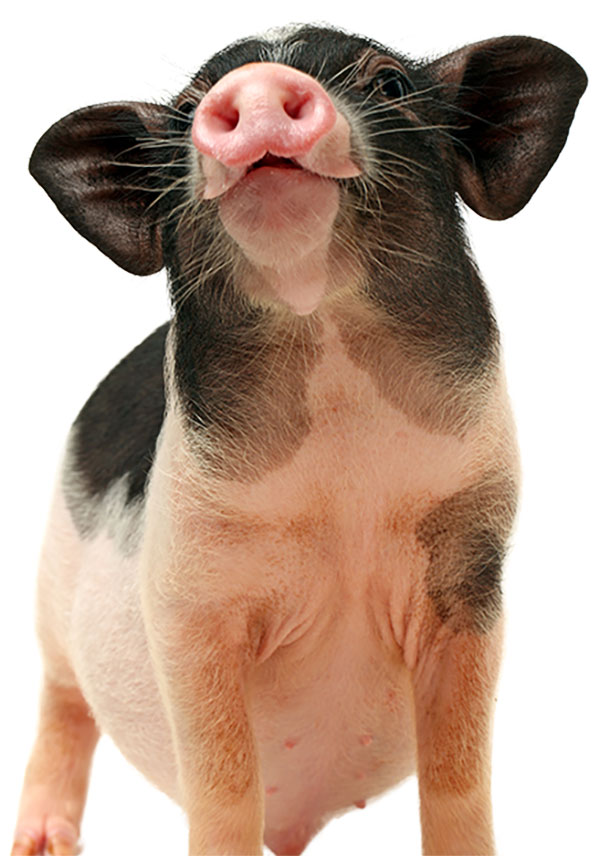 We shared our vision of a compassionate world with millions of people.


---
1.7 billion
impressions of Mercy For Animals' social media content
191.3 million
views of Mercy For Animals' videos
71
pro-vegan op-eds and essays in mainstream media
16 million
Mercy For Animals and ChooseVeg.com blog views
Hosted more than 50 celebrities and online influencers at Mercy For Animals' Hidden Heroes Gala, including Alicia Silverstone, Kat Von D, Emily Deschanel, Maggie Q, Matt Lauria, Evanna Lynch, Elliot Knight, Dylan McDermott, Amy Smart, and Kimberly Elise
Interviewed Natalie Portman, Miyoko Schinner, Rich Roll, Tabitha Brown, Daniella Monet, Alex Blue Davis, and more
Released a powerful documentary short on the heroes who saved farmed animals during Hurricane Florence
Collaborated with Brazilian influencer and TV host Alana Rox
We spent time in the kitchen.


---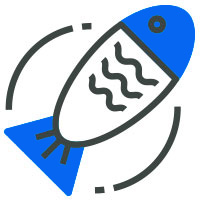 120,000
animals spared annually thanks to Mercy For Animals' efforts to help institutions reduce meat, dairy, and eggs served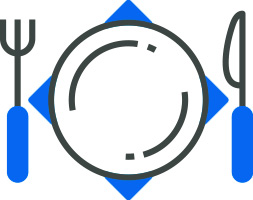 1.5 million
meat-based meals replaced with vegan meals each year once 2018 food policy commitments are implemented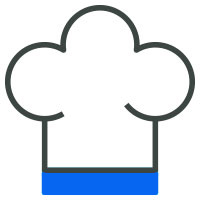 750
chefs trained in plant-based eating and cooking

Partnered with the city of Pedreira, Brazil, to reduce meat, dairy, and eggs served in public schools by at least 20 percent, replacing more than 200,000 lunches each year with plant-based meals

Collaborated with the state of Veracruz to replace nearly 1 million meat-based meals each year with vegan meals through a program to serve only vegan meals every Monday in all public schools

Led chef trainings on the benefits of plant-based eating and hands-on meal prep in the Brazilian cities of Niteroi and Sinop

Launched our food policy program in all public schools in Niteroi and Sinop, with Sinop schools now serving plant-based meals two days a week

Received overwhelmingly positive feedback on our trainings, which over 99 percent of respondents said they would recommend to a colleague or friend
"There should be more courses of this kind, very rewarding!"
"I learned that we do not need meat to have a nutritious and delicious meal."
We made progress for chickens.


---
29
companies committed to eliminating cruel cages for hens
22
companies committed to reducing suffering of chickens raised for food
Initiated more than six campaigns calling on companies to eliminate cages and increased pressure on major corporations GPA and Walmart
Launched a massive coalition campaign calling on McDonald's to prohibit the worst abuses for chickens in its supply chain
Moved more than 21 major companies in Brazil and seven in Mexico to commit to banning cruel cages for hens
Persuaded Campbell Soup Company, Royal Caribbean, Sodexo, Pita Pit, and other companies to adopt meaningful chicken welfare standards for Canadian operations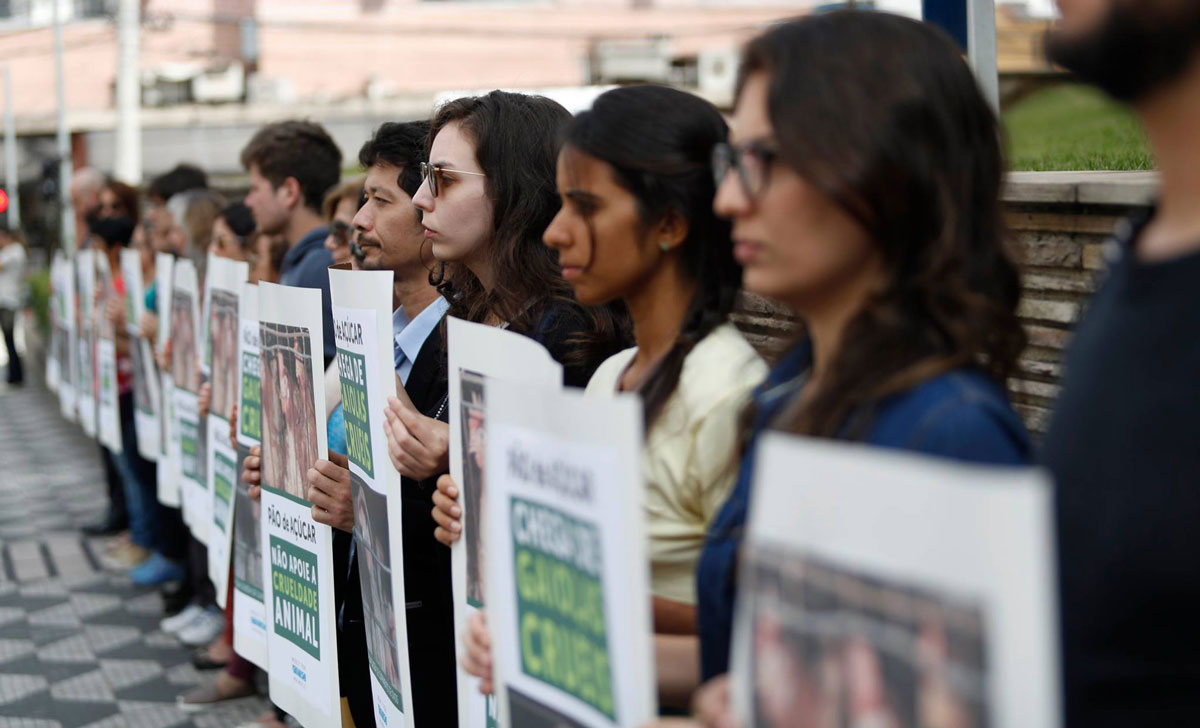 We flew drones to expose factory farms.


---
Revealed row after row of cruel "calf hutches"
Uncovered massive piles of dead pigs at a factory farm
Racked up more than 22 million views of our drone footage showing factory farm devastation
We made new friends and grew the Mercy For Animals community.


---
904,000
new social media followers
774,957
one-on-one support actions from vegetarian support specialists
5,772
activists taking online actions
1,078
outreach events hosted

Launched ads at over 3,000 McDonald's locations around the country—informing customers of the animal cruelty in McDonald's chicken nuggets
Obtained media coverage of Mercy For Animals investigations from the Washington Post, the San Francisco Chronicle, the Associated Press, National Geographic, Newsweek, the Daily Mail, Politico, and many more
Published op-eds in major Mexican media outlet SinEmbargo and major Brazilian news outlets EXAME and Folha de S.Paulo
We invested in ourselves.


---

Hosted trainings to strengthen our culture of kindness, compassion, and respect

Cultivated leaders within our organization through management training from The Management Center, a leading consultant for social justice organizations

Worked with Dr. A. Breeze Harper to explore diversity, equity, and inclusion topics
---
We grew our team and opened an office in São Paulo.


---
Hired our first-ever director of people, culture, and diversity
Reorganized our teams and managers to better facilitate organizational growth, communication, professional advancement, and support for staff
Opened our first office outside the U.S. in São Paulo to support collaboration, idea sharing, and team building for animal advocates throughout the movement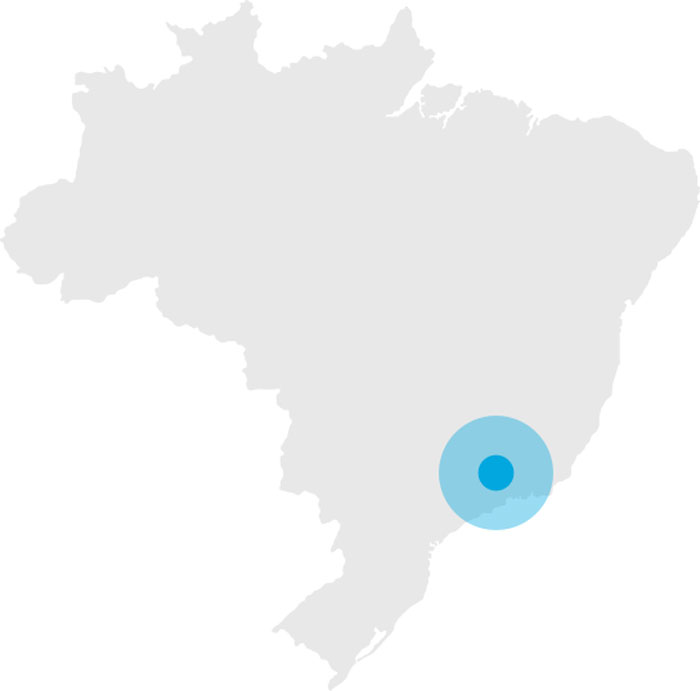 Forward!


---
Let's celebrate our wins. Let's celebrate what this means for millions of individual animals—and what this means for this movement, for the incredible potential we have to create a more compassionate world.
And then let's get back to work for animals. They still suffer behind steel bars and closed doors of factory farms and slaughterhouses.
The need for action is urgent.
We must reach higher, act smarter, and bring more people in.
---
Be a part of our movement that will end animal agriculture and bring compassion to billions of animals.