May 2019Monthly Impact Report
Determined and relentless effort brought a huge victory in May. Walmart, the third-largest retailer in Brazil, announced a commitment to eliminating eggs from caged hens in all stores in the country. The announcement followed more than two years of Mercy For Animals negotiations and campaigning.
In the United States, our celebrity-packed ad calling on McDonald's to end the worst abuse for chickens aired around Chicago and made a splash on social media. And after just 24 hours of coalition action, Hilton Hotels issued a global policy banning eggs from caged hens. This progress, and much more, made May an impactful month.
Taking On McDonald's
United States
We produced a compelling advertisement calling on McDonald's to show some mercy by ending the extreme cruelty inflicted on chickens in its supply chain.
Twenty-five celebrities lent their voices to the video, including James Cromwell, Emily Deschanel, Alison Pill, Kimberly Elise, Matt Lauria, Daisy Fuentes, Andrew Keegan, Emma Kenney, John Salley, Joanna Krupa, and Moby. The ad aired on TV stations around Chicago and gained traction on social media. Several celebrities reposted the video, racking up more than half a million views among them.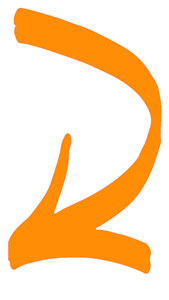 Standing Strong Together
United States
Mercy For Animals also partnered with The Humane League and Animal Equality to coordinate a week of actions against McDonald's.
We delivered two 12-foot-high inflatable chickens and our abused chicken mascot "Abby" to join demonstrations outside the company's Chicago headquarters. The coalition ran full-page ads in the Chicago Tribune, the Dallas Morning News, and Crain's.
Another demonstration caught the attention of McDonald's shareholders gathering for their annual meeting in Dallas.
Mercy For Animals supporters kept up the pressure online. Daily action alerts to our Hen Heroes prompted a tweetstorm along with Facebook and Instagram comments on McDonald's posts. Attendees of our digital action party left phone messages for McDonald's executives and added to the barrage on social media.
Eliminating Cages and Reducing Suffering
Brazil, Mexico, Canada, United States
As a partner organization in the Open Wing Alliance, Mercy For Animals helped persuade the Hilton hotel chain to commit to a global cage-free policy.
After conversations with Mercy For Animals, Chairman's Brands, parent company of some of Canada's best-known restaurants, committed to a chicken welfare policy covering all of its brands across more than 440 locations.
M. Dias Branco, the largest baked goods and pasta manufacturer in Brazil, has committed to going cage-free by 2025 after an eight-day Mercy For Animals campaign and discussions with several organizations. Once implemented, this change will reduce suffering for nearly 5 million hens.
Our team in Brazil, along with a partner organization, swayed chain Mr. Baker to go cage-free by the end of this year. The company has five stores in Brazil.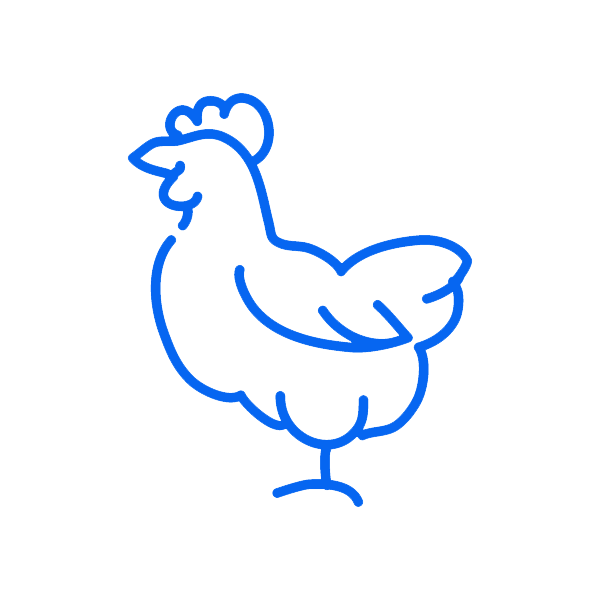 7.7 MILLION Animals
Potentially Impacted Each Year by Policies to Eliminate Cruel Cages for Hens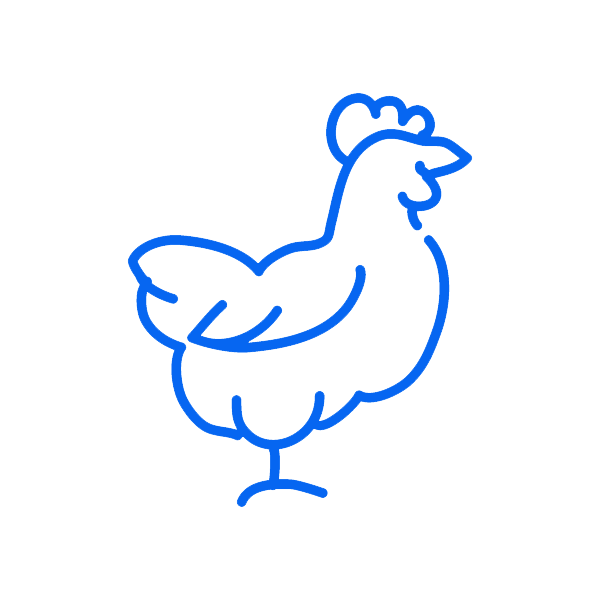 2 million Animals
Potentially Impacted Each Year by Policies to Reduce Suffering of Chickens Raised for Meat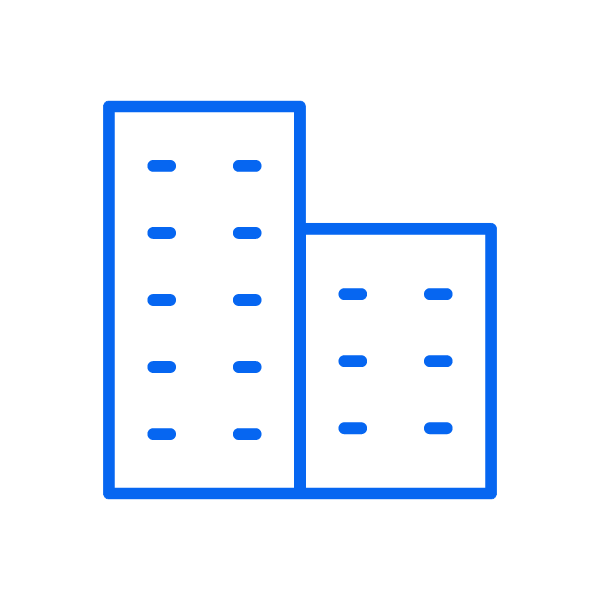 32
Brands Committed to Going Cage-Free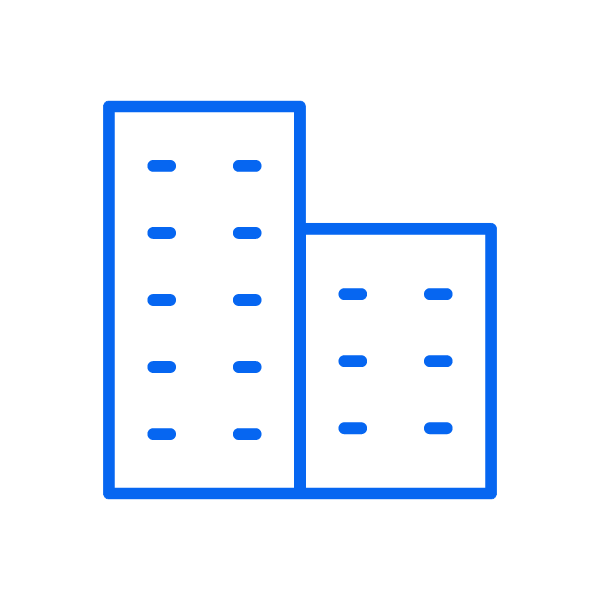 9
Brands Committed to Reducing Suffering of Chickens Raised for Meat

Winning Walmart
Brazil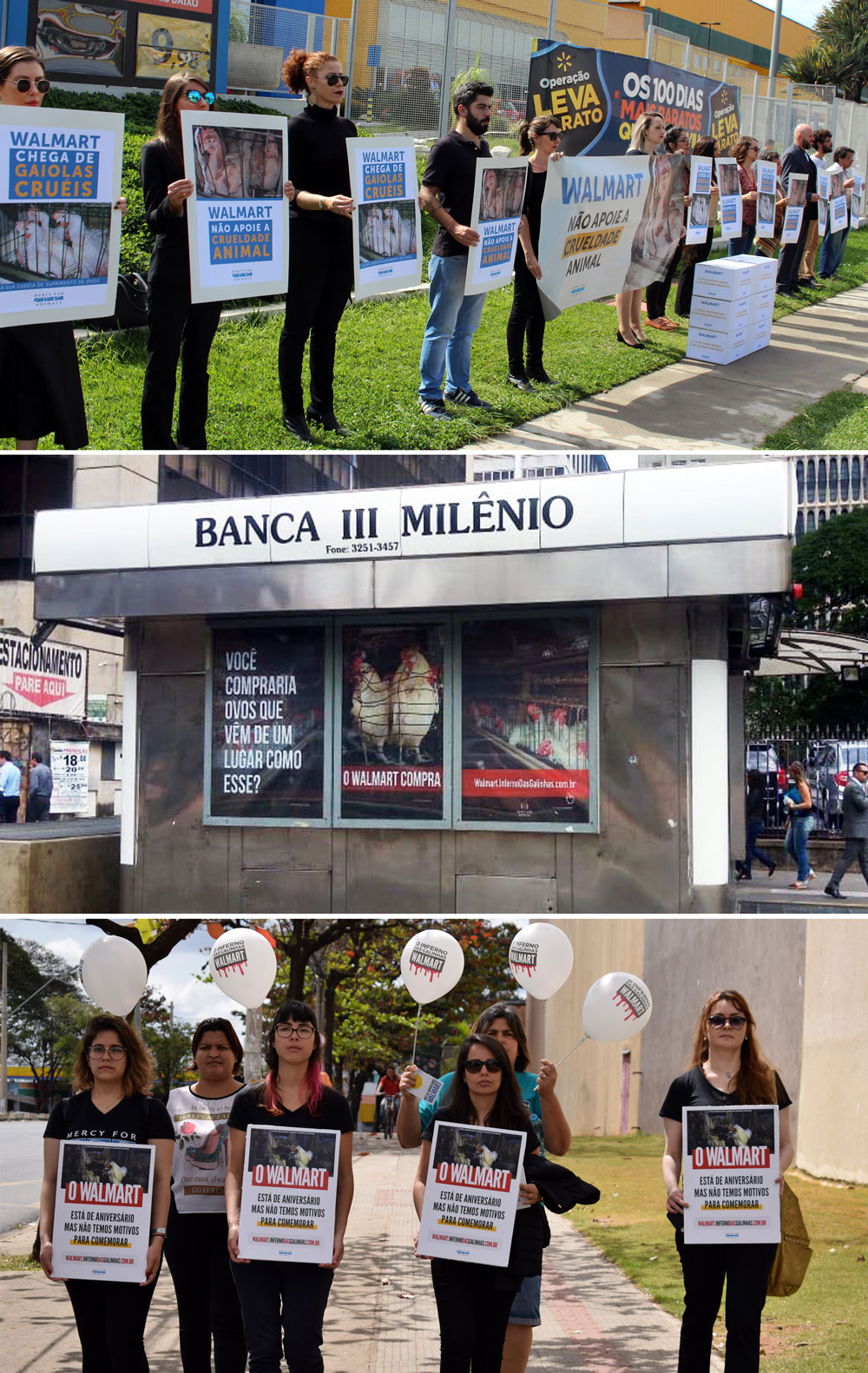 On May 13, billboards near Walmart Brazil's headquarters in Barueri turned heads with graphic images showing the suffering of hens at the company's supplier farms. The same day, poster ads calling out Walmart lined Paulista Avenue in São Paulo. Just one week later, the company announced a commitment to eliminating eggs from caged hens in all Walmart stores in Brazil.
The Mercy For Animals ad campaign in May represents the tipping point of a hard-fought initiative. Two years of organized action—and the support of all of you—led to this point.
After launching the effort in 2016, Mercy For Animals activists in Brazil hosted more than 13 demonstrations; delivered 130,000 petition signatures; coordinated huge tweetstorms; ran other billboards in strategic locations; and organized online actions centered on popular events like the World Cup and Big Brother, Brazil's hit TV reality competition.
The impact for hens will be widespread and enormous. Walmart is the third-largest retailer in the country, operating 471 stores across 18 states. We estimate that as many as 2.8 million birds will be impacted each year once the policy is implemented.

Building a Movement
Mexico, Brazil, United States
We believe that the world's mightiest institutions will heed the call to reform when it comes from powerful and interconnected communities. That's why our supporters are so important. And in May, Mercy For Animals activists hosted 74 actions!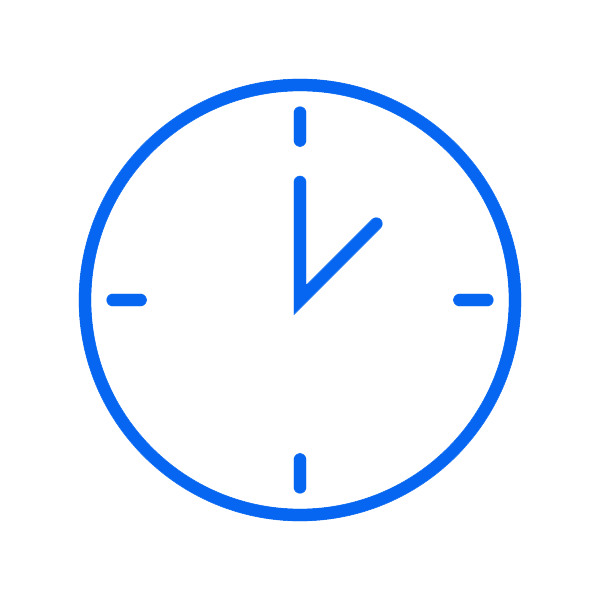 352
Volunteer Hours
Logged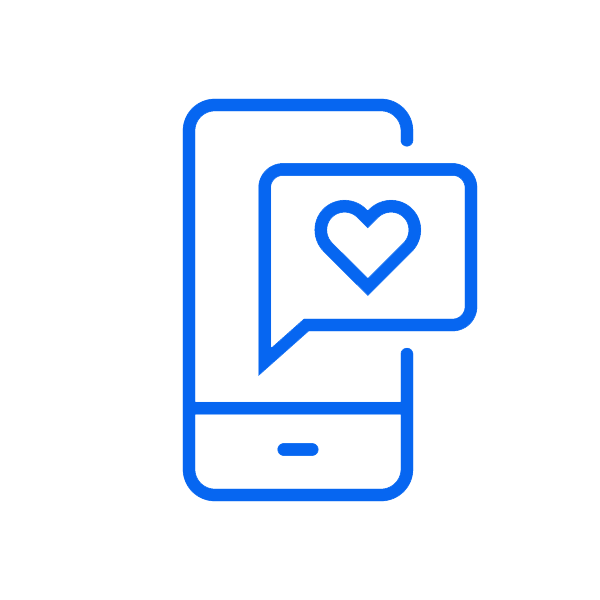 74
Volunteer Actions
Completed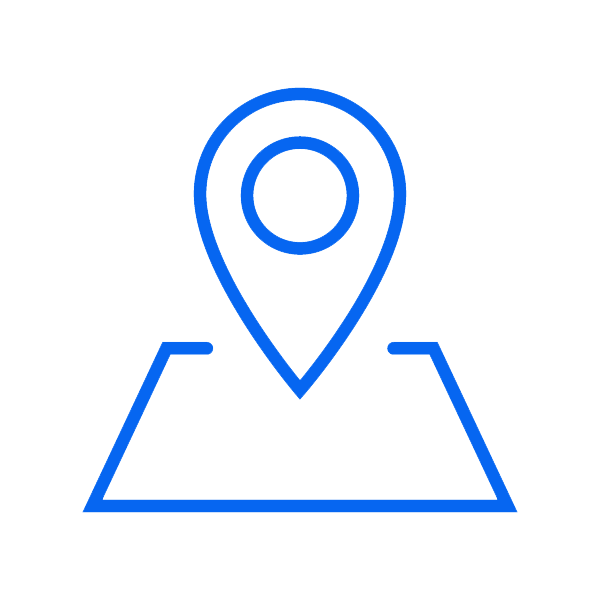 36
Active Volunteer
Communities

Changing Institutions
Mexico, Brazil
The lower the demand for meat, dairy, and eggs, the fewer animals will be born into misery at factory farms. Mercy For Animals works to decrease demand by partnering with major institutions in Mexico and Brazil, such as schools and local governments, to reduce meat, dairy, and eggs served by at least 20 percent.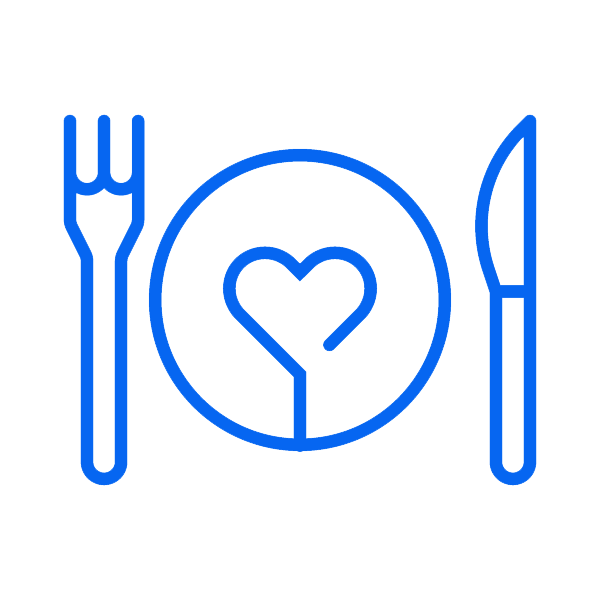 8,100
Animals Potentially Spared Through Institutional Policies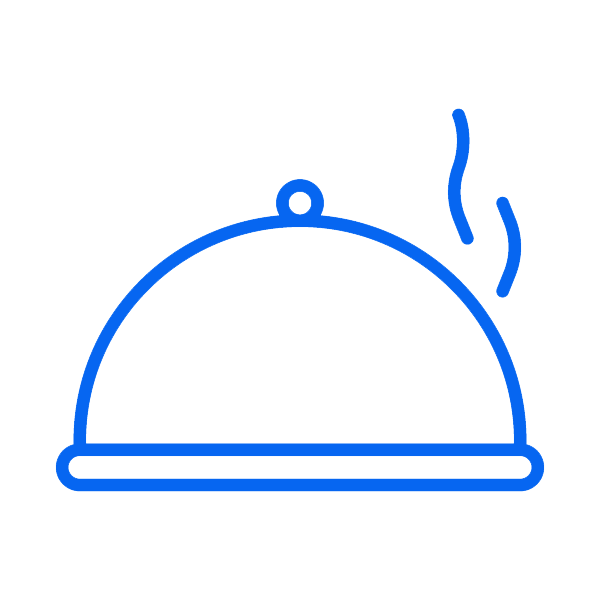 406,500
Vegan Meals
Served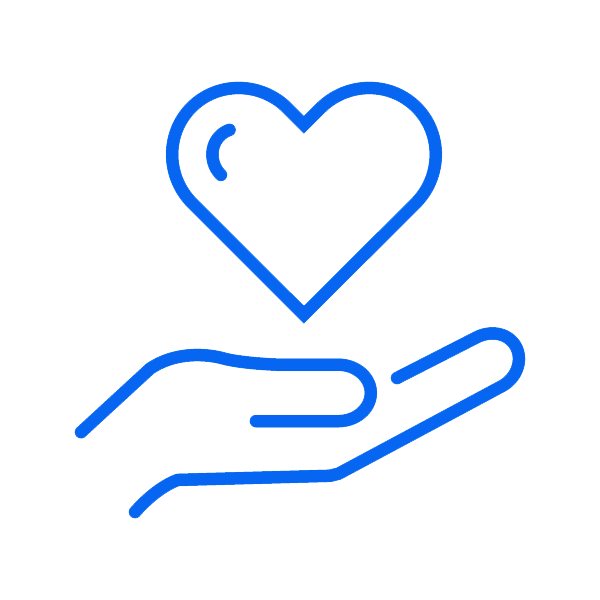 0
Chefs Trained in Plant-Based Nutrition and Cooking

Growing Our Global Capacity
Through investigations and public engagement, Mercy For Animals opens eyes and hearts to the suffering farmed animals endure. Our videos, websites, and print resources empower people to join our mighty movement.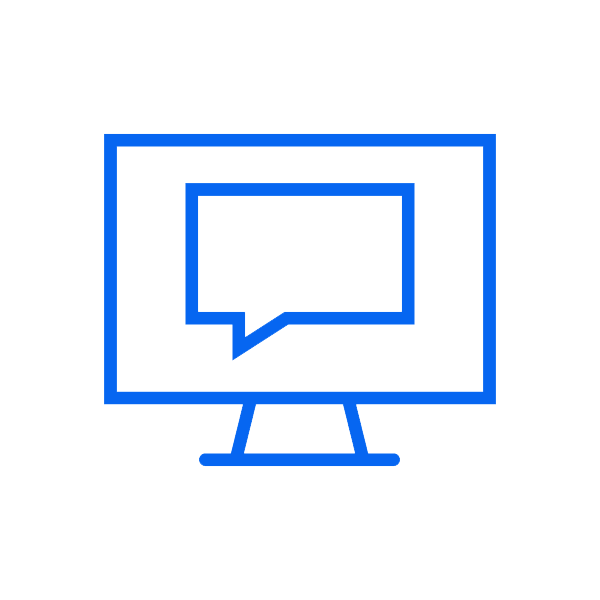 30.6 million
Social Media Impressions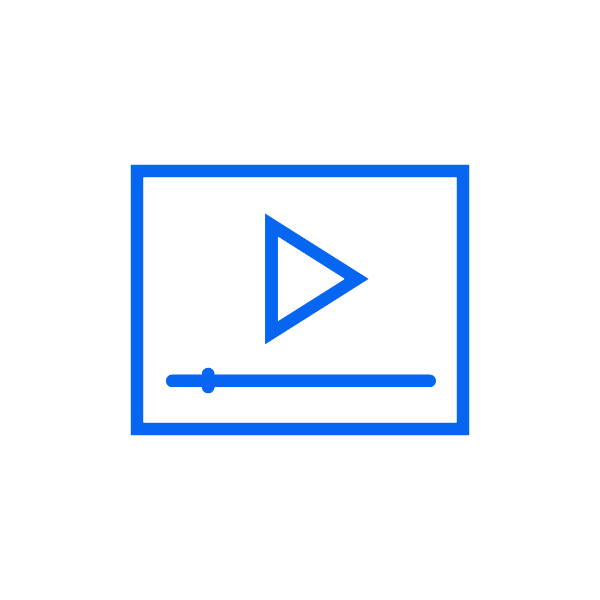 1.1 million
Online Video Views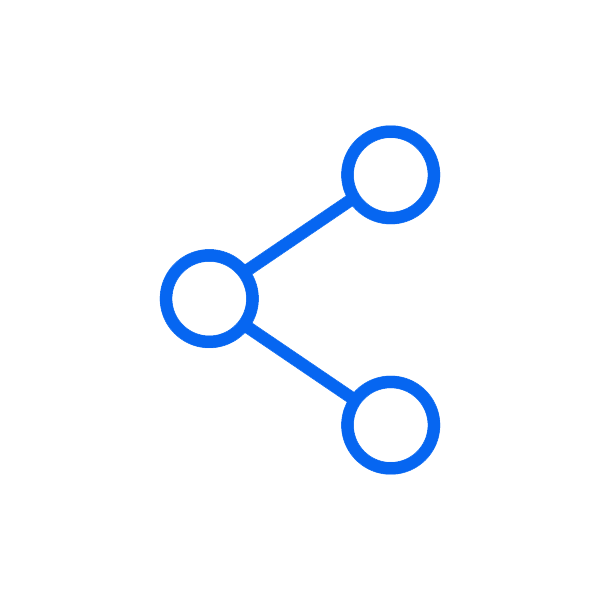 19,856
Pro-vegan Leaflets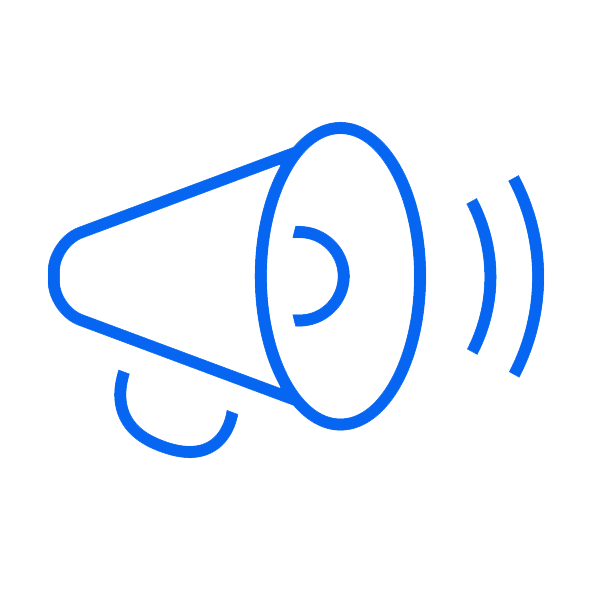 48
Media Mentions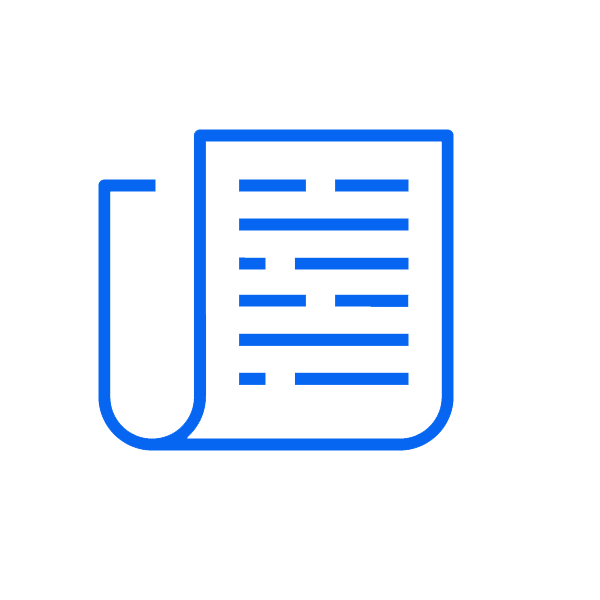 5
Media Hits in
Top 50 Outlets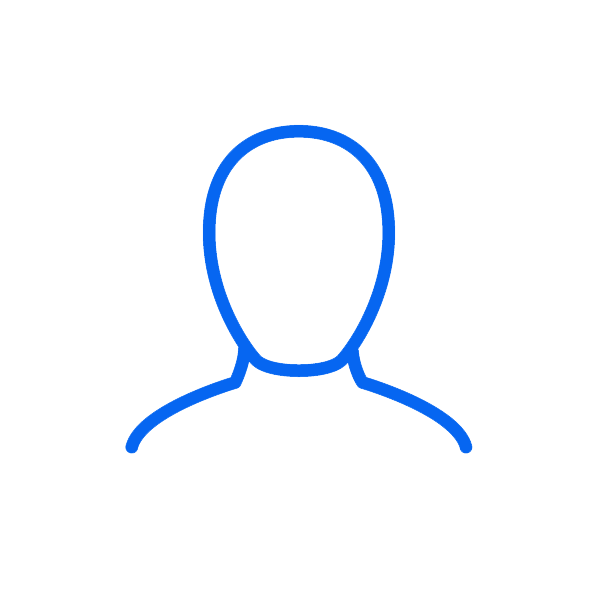 403
21-Day Vegetarian
Challenge Sign-Ups
---
New Videos Produced This Month
Grilled: Turning Adversaries into Allies to Change the Chicken Industry
McDonald's:
It's Time for Change
Saving Grace Animal Sanctuary
Become a Monthly Supporter
Your monthly gift will bring hope to suffering animals.
"What keeps me focused is to remember that we are their only hope."
—Camilla, an undercover investigator in Brazil