As a grassroots activist for many years, I've seen the sheer power of volunteers to fight for animals.
Every day you volunteer, every social media post you share, and every person you interact with brings us one step closer to a kinder world. Volunteers can move mountains, and at Mercy For Animals, we are so grateful for the volunteers who help us every single day.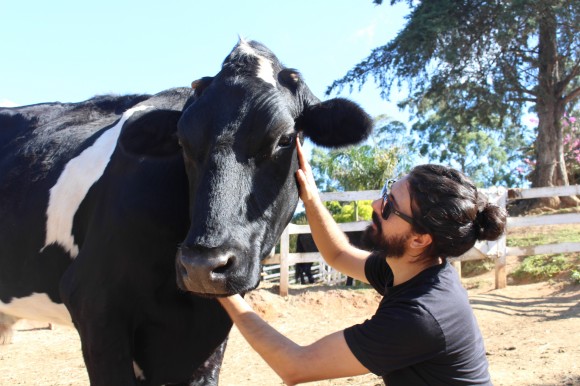 If you're looking to get active for animals in your community but don't know where to start, here are six things you can do right now to help:
Educating those around you can be as easy as 1, 2, 3. For every three leaflets passed out, one animal is spared a lifetime of misery.
Join MFA's writers group, oINK, to send influential letters to editors that change the world for animals. Let's use our pens for a powerful and positive impact!
Become a Hen Hero and complete our quick daily actions to help propel our campaigns into victory. To date, we've facilitated over 21,000 action requests for animals.
Whether it be for your birthday, a marathon, or a graduation, fundraising for animals is vital. Raising just $40 will print 1,150 pro-veg leaflets for distribution!
Offer passersby one dollar to watch a short video exposing the truth about factory farming. Check out our new
What Is Paid-Per-View?
video to learn more.
Sharing social media content from MFA on
Facebook
,
Twitter
, or
Instagram
is one of the easiest ways you can help animals from your own home! Engaging with others by answering questions and informing others by sharing posts can take 30 seconds, but these actions go a long way toward helping animals.
If you follow your passion, you can find incredibly effective ways to use your strengths to help animals.
But don't just take my word for it! Listen to some of MFA's own volunteers!
Rhita Williams, who has been volunteering with MFA for four years, spoke about our volunteer program:
"It makes me happy to volunteer with MFA and be a part of something that helps to move the needle towards a world where animals can be left alone to live in peace."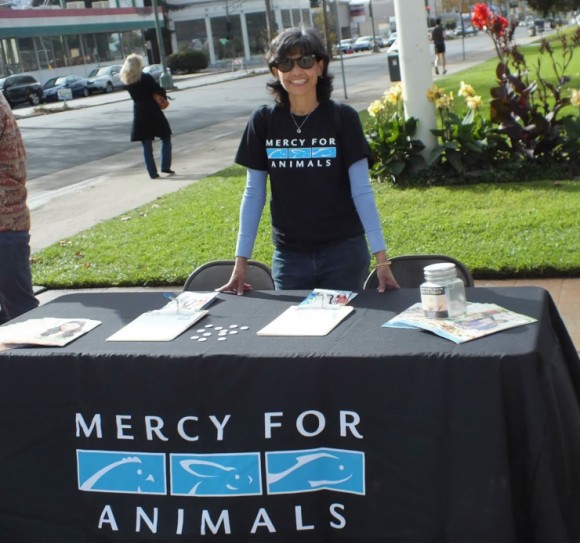 When asked which part of volunteering with MFA was his favorite, four-year volunteer veteran Peter Ortiz said, "The one-on-one engagement with people and the chance to help them understand where the food they eat comes from and the high and unnecessary price animals pay because of what we choose to eat."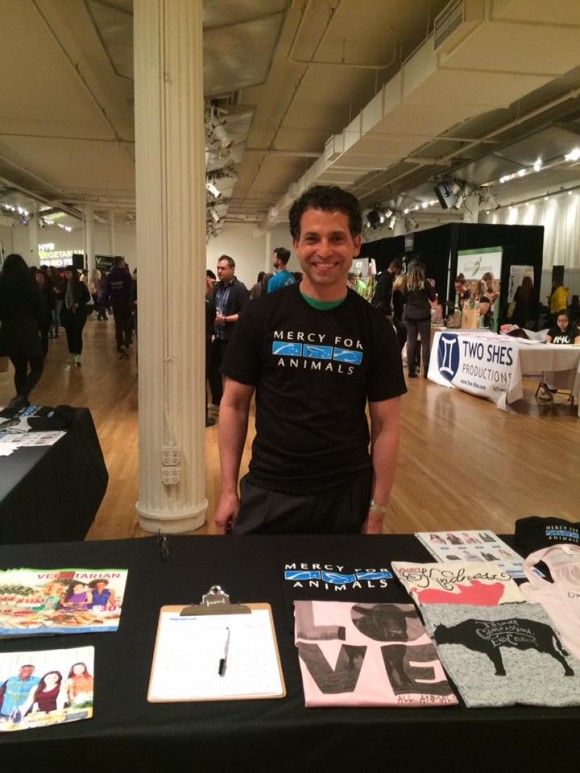 "Volunteering with MFA has been the most fulfilling thing I have experienced in my life," said Nancy Calzadilla Wheeler, who has been volunteering with MFA for more than five years. "I know that I am helping to lessen animal suffering by doing vegan outreach and that for each person I convince to go vegan less animals will be raised for slaughter."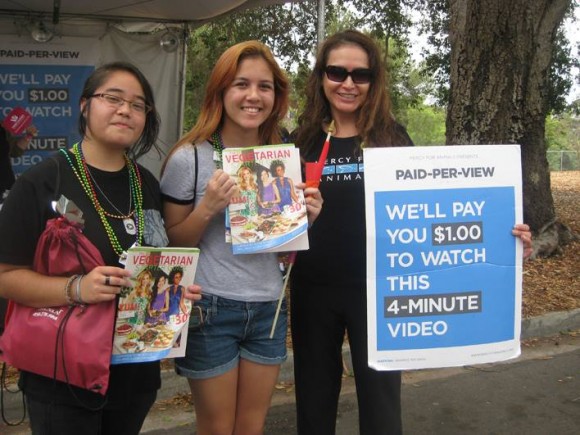 --
Looking for more ways to get involved? Click
here
.