Mercy For Animals recently took part in the first annual Animal and Vegan Advocacy (AVA) Summit outside Washington, DC! The conference, which brought together nearly 1,000 animal advocates from around the world, aims to take animals out of the global food system.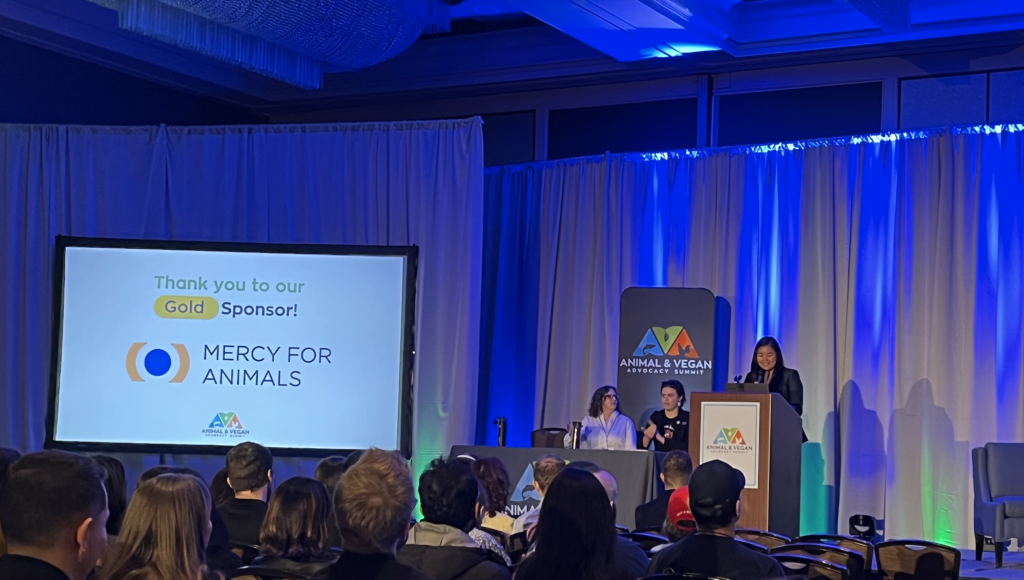 We were proud to sponsor this important conference. Expert speakers from Mercy For Animals included President and CEO Leah Garcés, Policy Advisor Marie Camino, and Corporate Sponsorships Specialist Claudia Lifton.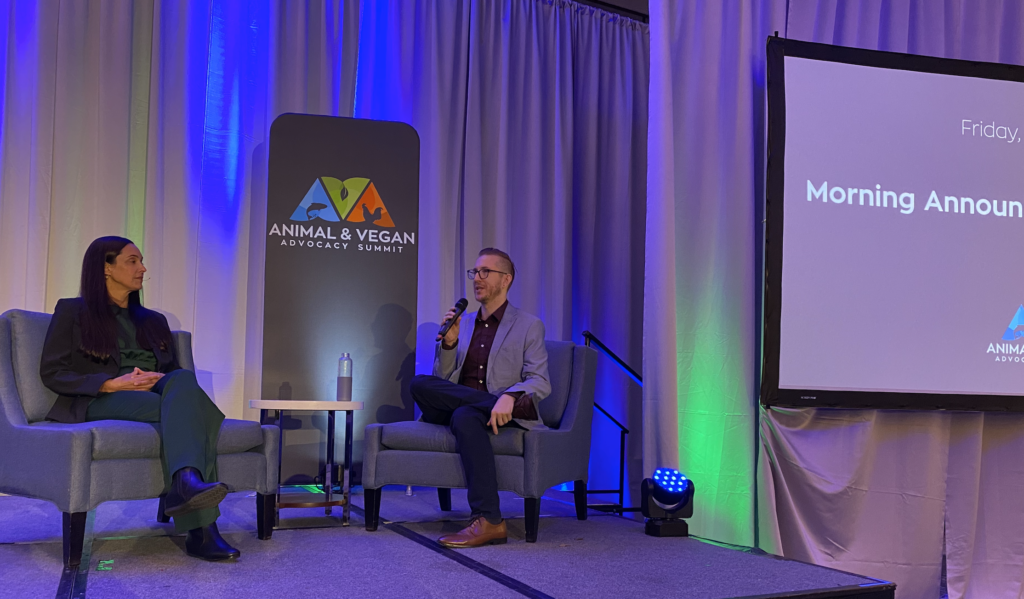 Leah Garcés gave the morning keynote address, Making Animal Liberation a Reality: 5 Steps We'll Need to Take as a Movement, which highlighted the animal protection movement's progress and laid out five principles that we must focus on to grow our movement and end animal oppression:
Value people: Pay competitive salaries and benefits and enable work-life balance.
Expand who leads and is part of the movement.
Build solidarity with non-animal-rights allies.
Change the dominant cultural narrative (that the way we treat animals is fine).
Be bold: Stop doing things that aren't working. Try new things that no one else has tried.
In Addressing the Global Climate Crisis, Policy Advisor Marie Camino discussed animal agriculture as a driving force behind climate change and the importance of increasing government procurement of plant-based products.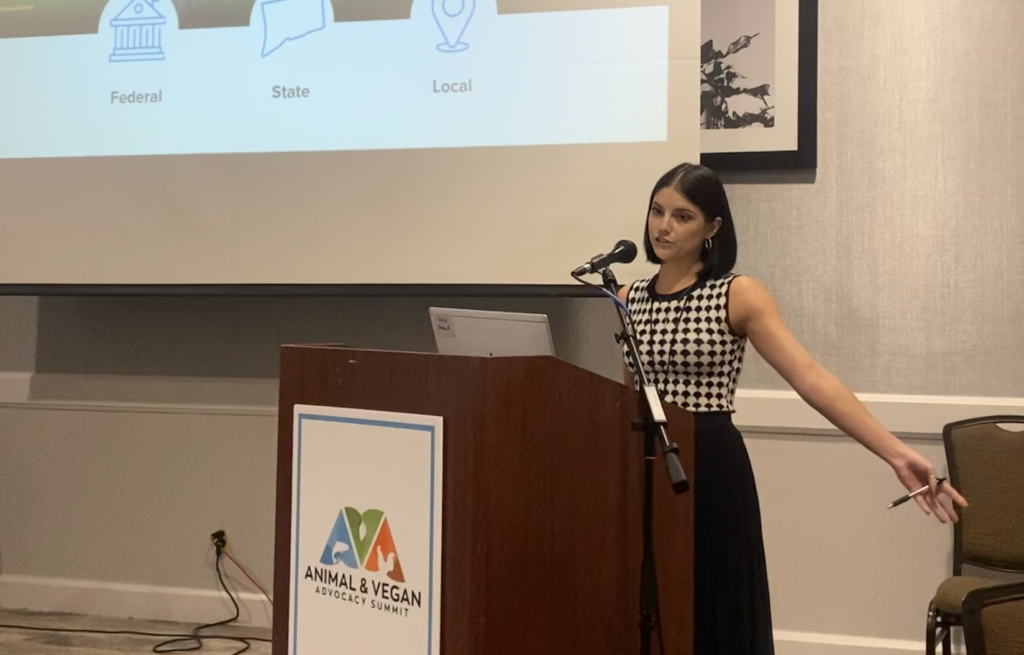 Governments use taxpayer money to purchase food for places under their control, such as parks, hospitals, correctional facilities, and government buildings. Mercy For Animals is working with lawmakers to require state and local governments to reduce their purchases of meat, dairy, and egg products and increase the amount of plant-based food they buy.
In Plant Based Interventions to Shift Industry Norms, Corporate Sponsorships Specialist Claudia Lifton discussed expanding plant-based menu options through corporate engagement.
Persuading restaurants to add plant-based options could decrease sales of animal-based items. Reduced demand for animal products has the potential to spare animals the misery of being born into the food system. Join us in urging restaurant chains to add plant-based options to their menus.
Other inspiring speakers included Jennifer Stojkovic, founder of Vegan Women Summit; Miyoko Schinner, founder of Miyoko's Creamery; Peter Singer, author of Animal Liberation; and Genesis Butler, founder of Youth Climate Save and Genesis for Animals. The conference also provided an incredible opportunity to network with like-minded advocates and strategize to accelerate the shift to a plant-based food system.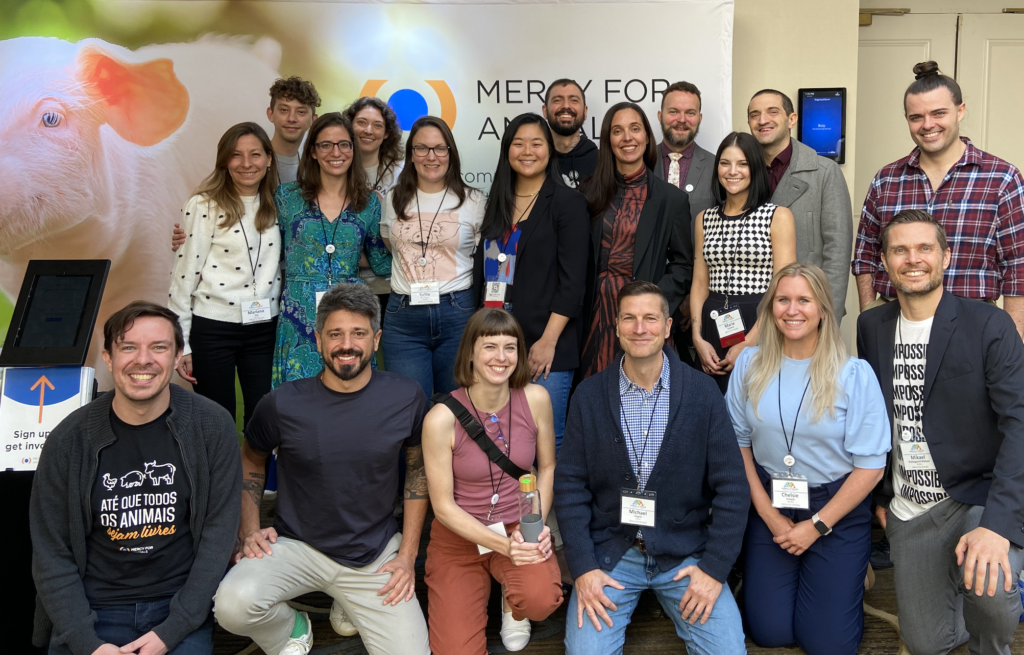 We can't wait for the next one! To learn more about the AVA Summit, click here.