Last week, vegan Meagan Duhamel won the silver medal for figure skating at the Olympic games in Sochi.
In a
Global News
interview, Meagan shares her favorite foods: "My favorite indulgence dish is nachos – I use cheese that's made without any dairy or soy, kidney beans, black beans and mango salsa. I also love sweets, like cupcakes and cookies but I do a lot of my own baking, all without eggs, milk or butter."
But Meagan isn't the only Olympian known to follow an animal-friendly diet. Here are five more Olympic athletes you didn't know were veg:
1. Hannah Teter


This gold and silver Olympic medalist went vegetarian after watching the eye-opening film "Earthlings." In an interview with "The Huffington Post," Teter says, "My plant-based diet has opened up more doors to being an athlete. It's a whole other level that I'm elevating to."
2. Charlene Wong


This Canadian figure skater competed in the 1988 Winter Olympics and states: "I would call myself a 'conscious eater.' It all started with my desire to be as lean and healthy as possible as a teenager around 17-years-old. With more education, as well as trial and error, it also turned into an expression of my attempt to show compassion for all living things."
3. Surya Bonaly


Competing in several Olympic games as a professional figure skater, Bonaly is a three-time World silver medalist, and a five-time European champion.
4. Lizzie Armitstead


Famous for winning the silver medal in the road race at the 2012 Summer Olympics, Armitstead has been a vegetarian since the age of 10.
5. Seba Johnson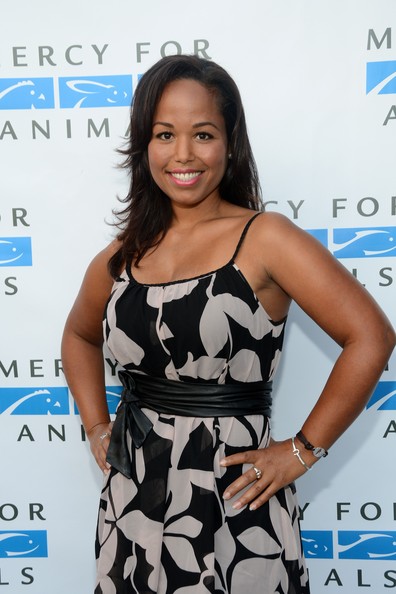 A vegan since birth, Johnson was the youngest Alpine ski racer in Olympic history.
6. Carl Lewis


Perhaps the most well-known vegan Olympian, Lewis says, "I've found that a person does not need protein from meat to be a successful athlete. In fact, my best year of track competition was the first year I ate a vegan diet."