According to
USAToday
, the plan to end "McTeacher's Nights, school fundraisers in which teachers spend an evening working behind the counter at a local McDonald's restaurant, serving students and their families, was approved late last month.
The school district will also roll out a pilot program to offer more plant-based lunch options to students at no additional cost.
Steve Zimmer, school board president and a sponsor of both resolutions, told local news station
KPCC
that students deserve access to foods that form lasting healthy habits.
Spearheading this initiative was
Earth Peace Foundation
and its founder, 15-year-old Lila Copeland. Copeland was at the school board meeting, joined by dozens of other local activists and high-profile speakers, including Dr. Neal Barnard.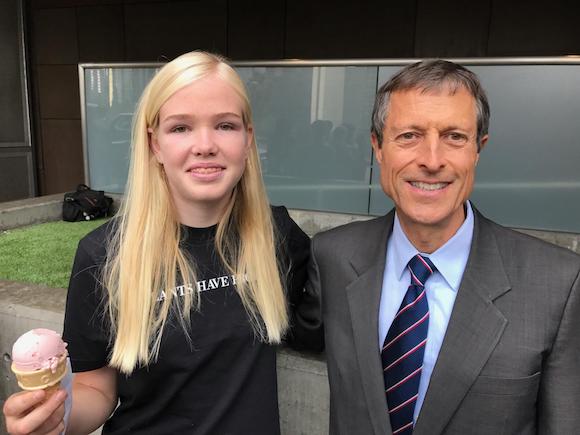 We applaud Earth Peace Foundation for its incredible work and the LAUSD school board for approving these initiatives. They will not only help improve students' health and teach them how to eat a nutritious diet but also prevent animal suffering. These shifts toward plant-based school lunches are shaping the way future generations will eat.
There are currently over 50 school districts nationwide observing Meatless Monday, and vegan options at schools have been on the
rise
for years.
Ready to join this growing movement? Click
here
to order your FREE
Vegetarian Starter Guide
today!