Mercy For Animals volunteers hit the streets in full force last month, bringing their message of social justice to more than eight major North American cities by participating in annual LGBTQ pride parades. Around the country, activists marched behind our classic MFA logo banner bearing the message "No one is free when others are oppressed."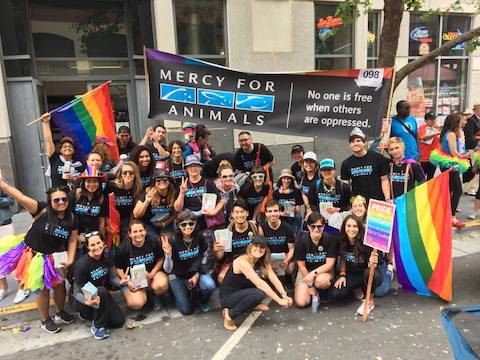 Combined, volunteers from Los Angeles, Columbus, Cleveland, Cincinnati, San Francisco, New York, Chicago, and Toronto distributed over 68,000 pieces of literature, including our FRESH pamphlets, urging compassionate people to act on their values of justice and equality by choosing a compassionate vegan diet.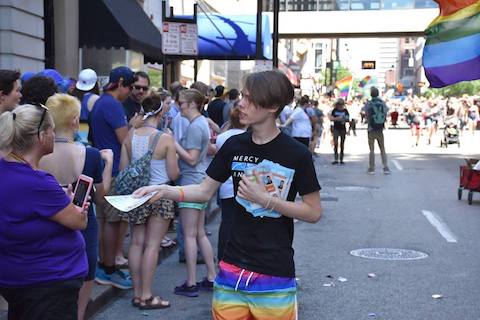 MFA's global volunteer manager, Shayna Rowbotham, said in a statement:
Each year, we're humbled by the outpouring of love as we stand alongside some of the most prominent and compassionate members and supporters of the LGBTQ community—and each year, we're inspired by the hundreds of dedicated and passionate volunteers who join us at these celebrations.
This year marked our 12th marching in pride parades. Since MFA's inception over 16 years ago, the parallels between LGBTQ equality, animal rights, and other social justice movements have been an important theme in our philosophy and message, as intersectionality is truly part of our core identity at MFA.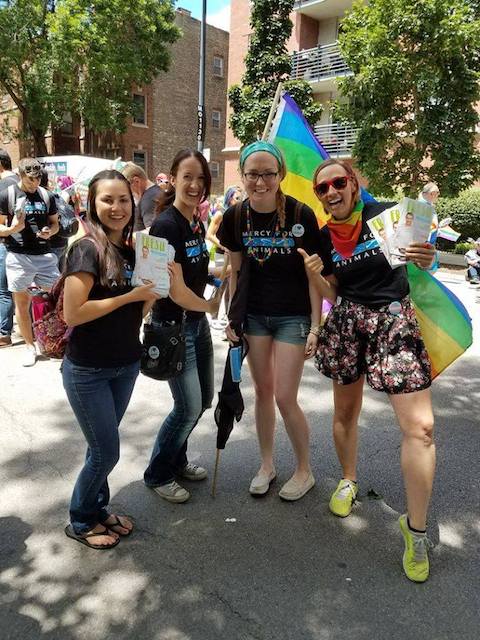 Join the millions of people worldwide who have made the compassionate decision to go vegan and reduce
animal suffering
. Get started by clicking
here
!