Last weekend, Mercy For Animals partnered with
Community Solidarity
—America's largest vegetarian hunger-relief organization—and donated 2,000 meals to those in need in New York City at two of Community Solidarity's food shares.
In an initiative we've named Plants to the People, we helped hand out 500 meals on Saturday in the Bedford-Stuyvesant neighborhood of Brooklyn and 1,500 meals on Sunday in Hempstead—some of the areas hardest hit by the current crisis.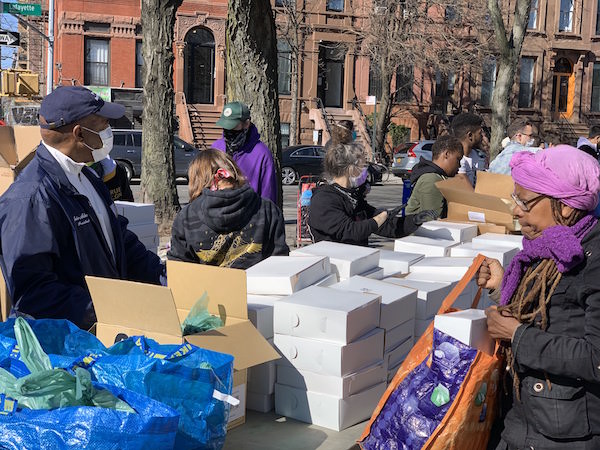 Mercy For Animals is committed to building a compassionate food system, and part of that includes ensuring everyone has access to healthy, sustainable plant-based food.
This is why it was important that we not only secured nutrient-dense, high-protein, and 100 percent plant-based meals but also supported small businesses located in underserved communities.
During this extraordinarily challenging time, as families struggle to afford healthy meals, we felt an intervention like Plants to the People, tangibly helping communities, would best fulfill the spirit of our mission to protect the most vulnerable.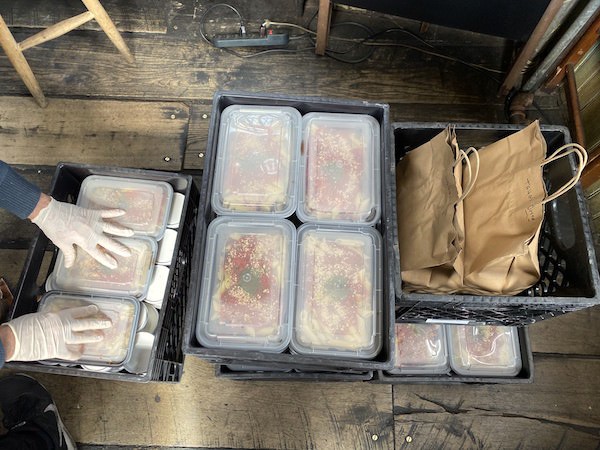 To weather this storm, we must work together to create systems and economies that support us all.
Mercy For Animals has long known the value and impact of delivering healthy plant-based food to communities. Through our
food policy program
, we have worked with school districts and cities in Brazil and Mexico, providing chef training, materials, and nutritional support, to enable them to serve more plant-based meals. Mercy For Animals is also working with local and regional governments in the United States to adopt policies that tackle climate change by supporting sustainable plant-based food choices.
Want to do more? We can all do our part to support small vegan businesses by ordering contactless delivery, buying gift cards, or leaving positive reviews on social media. Check out
HappyCow
to find a business near you.