Cooler temperatures are setting in, and we're "falling" into compassion! There's no better time to refresh your upcoming reads, add to your watch list, and wear kindness on your sleeve. Read on to learn about how our staff are spending this fall!
Antiracism in Animal Advocacy: Igniting Cultural Transformation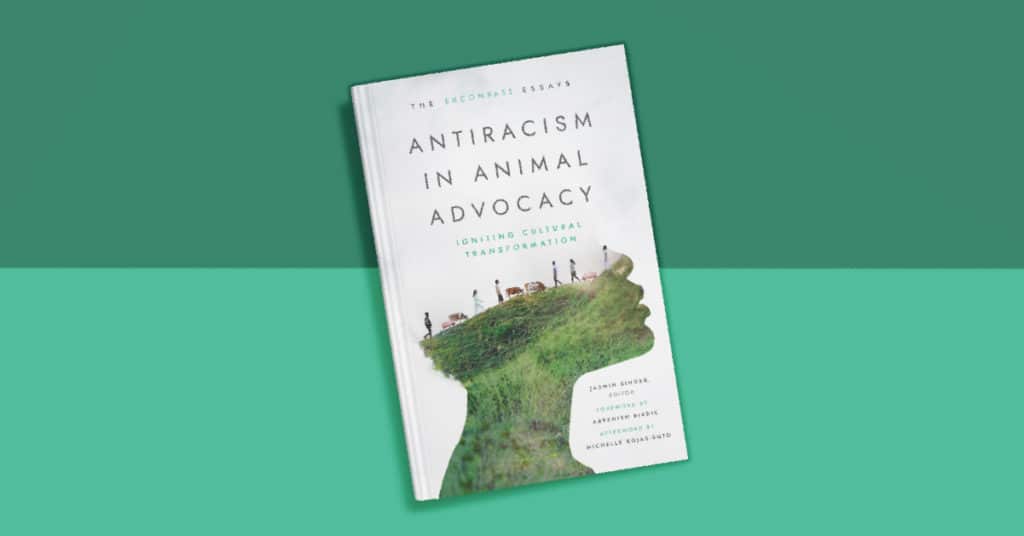 This new book is a first from Encompass, a group making the farmed animal protection movement more effective by fostering racial diversity, equity, and inclusion. The book features a collection of essays by 16 leaders in farmed animal protection—including three Mercy For Animals staff members—committed to racial equity.
Check out more here.
Eating Our Way to Extinction
Narrated by Academy Award winner Kate Winslet and featuring accounts from globally renowned figures, leading scientists, and Indigenous people most affected by our ever-changing planet, Eating Our Way to Extinction is a groundbreaking new documentary exploring how our broken food system contributes to ecological collapse around the world and potentially catastrophic climate change.
The film is a must-see for anyone who wants to learn how we can all fight the climate disaster, the extinction crisis, and several other existential threats by avoiding animal products. 
Learn more and preorder the documentary here. 
"Powered" Sweatshirt
María's powered up! María Gabriela De Faría is showing off her big heart and encouraging everyone to try earth-saving plant-based foods in a Mercy For Animals "powered" sweatshirt. It's perfect for layering on chilly days or a cool evening while showing off your big heart for animals.
Shop this look here.
The Korean Vegan Cookbook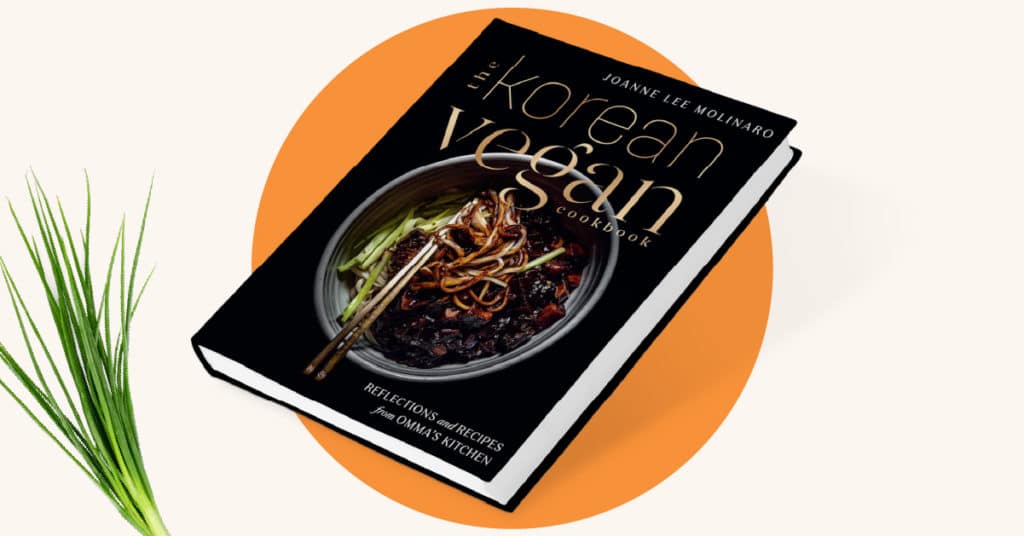 We're obsessed with Joanne Lee Molinaro and her new cookbook! The Korean Vegan Cookbook is 336 pages of breathtaking dishes and the intimate storytelling and stunning photography she's become known for on social media. It's not only a soon-to-be kitchen staple but a truly one-of-a-kind cookbook that celebrates how deeply food and family shape our identity. The book's website states:
"In her debut cookbook, Joanne shares over 80 intoxicating, plant-based recipes and moving narrative snapshots of the food that shaped her family history."
Join The Korean Vegan fan club by following Joanne on Instagram for more information on the book and all the amazing dishes she's cooking up!
"Kind" Notions Boots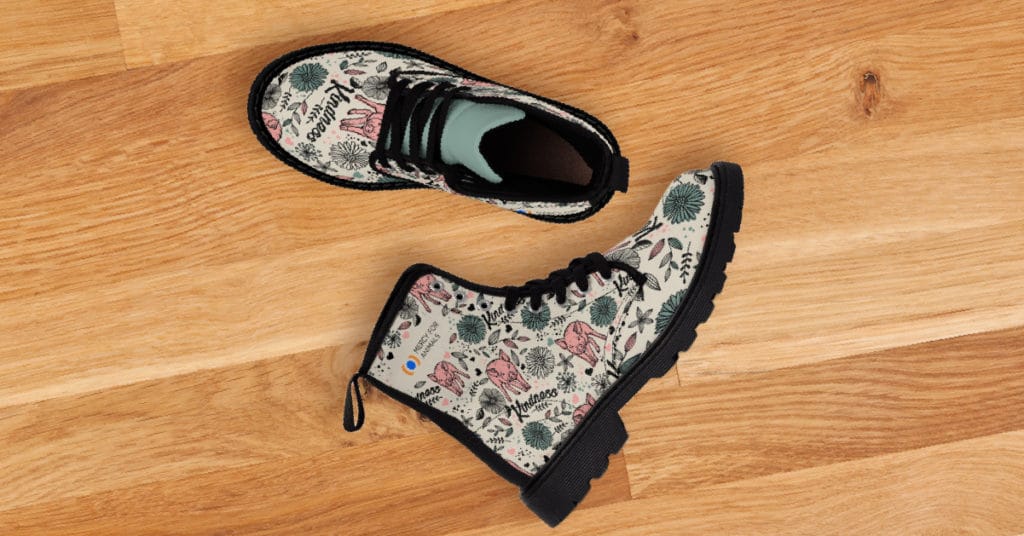 Kindness that's too cute to boot! Put a compassionate foot forward while turning heads on the go in Mercy For Animals "kind" notions boots! Feel even better knowing that your purchase helps support Mercy For Animals' vital work. 
Get your new kicks here!
The Compassionate "Cut"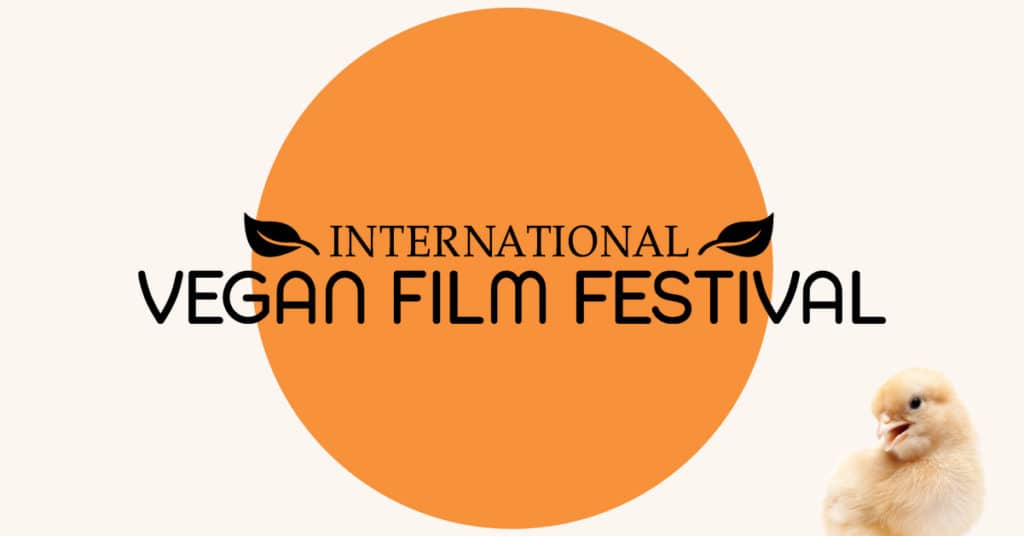 The International Vegan Film Festival returns for another year this fall, running from October 30 through November 14. The festival is "a trailblazing event dedicated to celebrating the vegan ideal: a healthier, more compassionate, environmentally friendly lifestyle."
Be sure to let us know your favorite films if you attend!
Mercy For Animals Beanie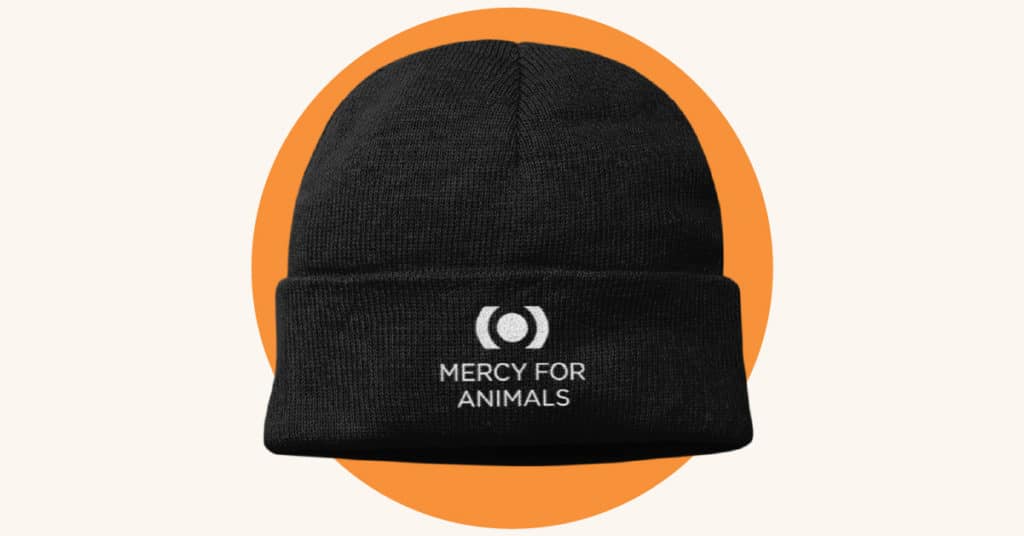 Keep your head and heart warm! Make a compassionate haul from summer to fall in a Mercy For Animals beanie. Weather the whims of an unpredictable season with this super-comfy knit cap, and feel great knowing that you help us help animals with every order from ShopMFA.com.
Top off your kindness here!
—
Let us know how you're spending your fall by shooting us a DM on Instagram! (We bet it involves helping animals!)