Volunteers can move mountains, and at Mercy For Animals, we are so grateful for the volunteers who help us every single day. Whether they're doing outreach on campus, marching in a pride parade, or taking actions online, our volunteers are an incredibly dedicated bunch.
Their efforts are opening even more hearts and minds to the
plight of farmed animals
and empowering consumers to make kind food choices. In honor of National Volunteer Week, we're excited to share a fun new way to get active for farmed animals: action parties.
WHAT
Action parties are events where advocates gather and take action for animals while enjoying
delicious vegan food
together. They are opportunities for volunteers to contribute to our corporate and legal work, and the parties themselves build community and volunteer engagement.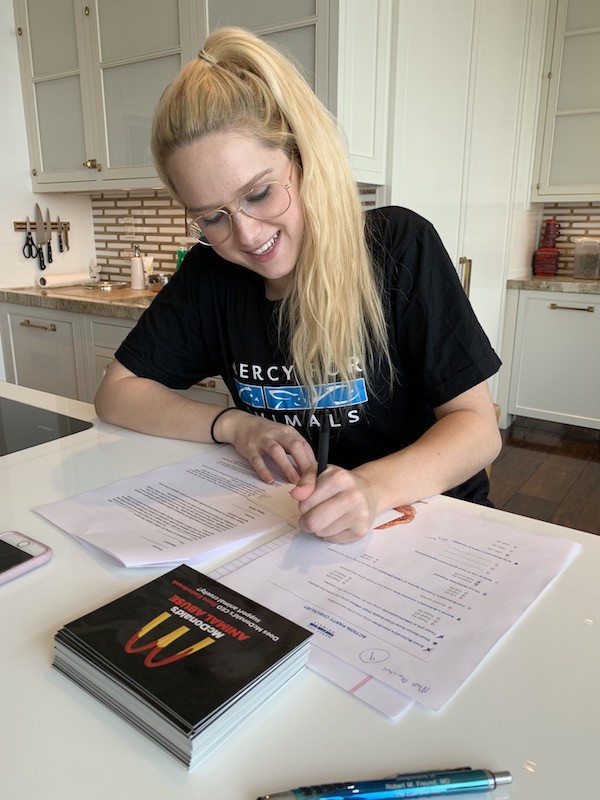 These events may be hosted digitally or in person. Volunteers get together and take actions in "stations. The three to four action stations are themed around corporate campaigns, legal advocacy, and promoting vegan eating to your local community. Tasks may be letter writing, social media advocacy,
Hen Heroes
actions, and more.
Depending on the location, they may be potluck-style or hosted at a vegan cafe or restaurant.
WHY
Action parties are vital to our mission and success as an organization. They further our legal advocacy efforts and corporate animal-welfare campaigns while building community and growing a local network of animal advocates.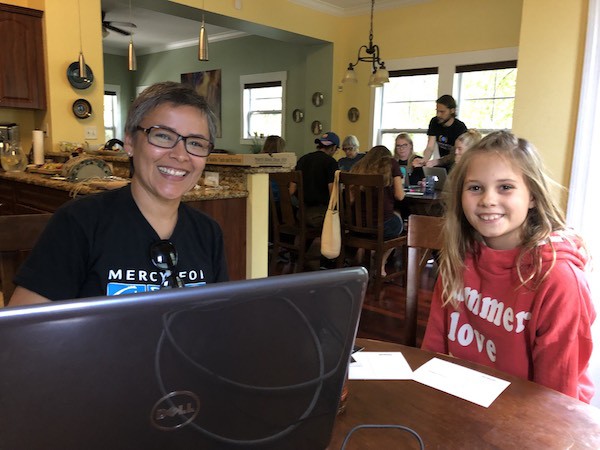 Action parties are key for spreading a message of compassion. They support campaigns to ban some of the worst cruelty to farmed animals, such as intensive confinement. They also impact communities by encouraging restaurants, schools, hospitals, and other local establishments to add plant-based menu options.
Here's what a few of our volunteers had to say:
Alexis Sanchez, Outreach Intern: "Leading an action party with Mercy For Animals was an absolute pleasure! The volunteer coordinator worked with me every step of the way to ensure I had all the knowledge and materials needed for a successful event. Action parties not only build compassionate communities but allow us to save tons of animals' lives in the process! Thank you, Eve and Mercy For Animals, for creating this amazing program!
Natalie Sienicki, Volunteer Leader (Eugene, OR): "Action parties are a place where like-minded activists can utilize their knowledge and skills. It is empowering to take action as a group—we reach our goal quicker and more effectively when working together!
Miruna Beti, Volunteer Leader (Québec City, QC): "To me, an action party is testament to the fact that we are winning the battle for animal rights. Being surrounded by other vocal supporters of the cause makes me feel that it's not a question of if, but of when, compassion will become the norm in food choices.
Action parties are fun for volunteers and impactful for animals, making them perfect for new and seasoned activists. With your help, we will make even greater change for animals.
Ready to get involved? If you would like to volunteer with Mercy For Animals, please consider filling out our
volunteer form
or applying for an
internship
today!