Mercy For AnimalsNew Book by MFA Founder Nathan Runkle
Book Signing Tour
Join Nathan Runkle at a book signing for his first book, Mercy For Animals!
Mercy For Animals tells the story of MFA's birth and how it has grown into the global powerhouse it is today. The book also profiles Pete, Liz, Cody, and other brave MFA investigators—and gives readers an insider's look into some of our most famous fights for animal rights.
Please check back for upcoming events.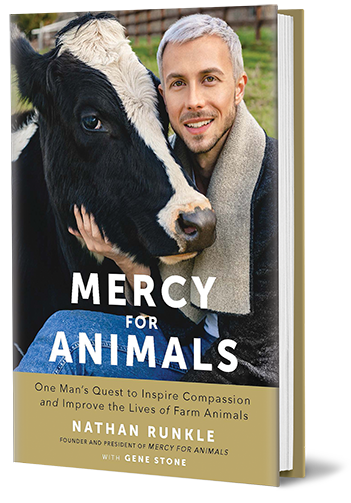 Order your copy today.