On a warm evening in March, Chris Winn stood on a pedestrian bridge in Oakland, California. Excited passersby hustled on their way to an event with former first lady Michelle Obama. But Chris wasn't there for that.
"Would you like to help farmed animals?" he asked, clipboard extended.
Chris was collecting signatures to place a measure on California's November ballot that would impact the lives of millions of calves, pigs, and hens. The initiative would strengthen California's Prevention of Farm Animal Cruelty Act, commonly known as Prop 2, a successful 2008 referendum that is still viewed as one of the most significant pieces of animal protection legislation ever enacted.
The current law requires that calves raised for veal, hens raised for eggs, and female pigs used for breeding be given enough space to lie down, stand up, fully extend their limbs, and turn around. In 2010, California's legislature bolstered it by requiring that all eggs sold in California come from farms that meet this standard as well.
The new ballot initiative builds on this law. It would guarantee that all egg-laying hens, pigs used for breeding, and calves used for veal in California not be kept in any type of cage.
The law would also set specific minimum space requirements for these animals and mandate that all eggs, veal, and pork sold in California come from farms that meet these standards, regardless of where the animals were raised.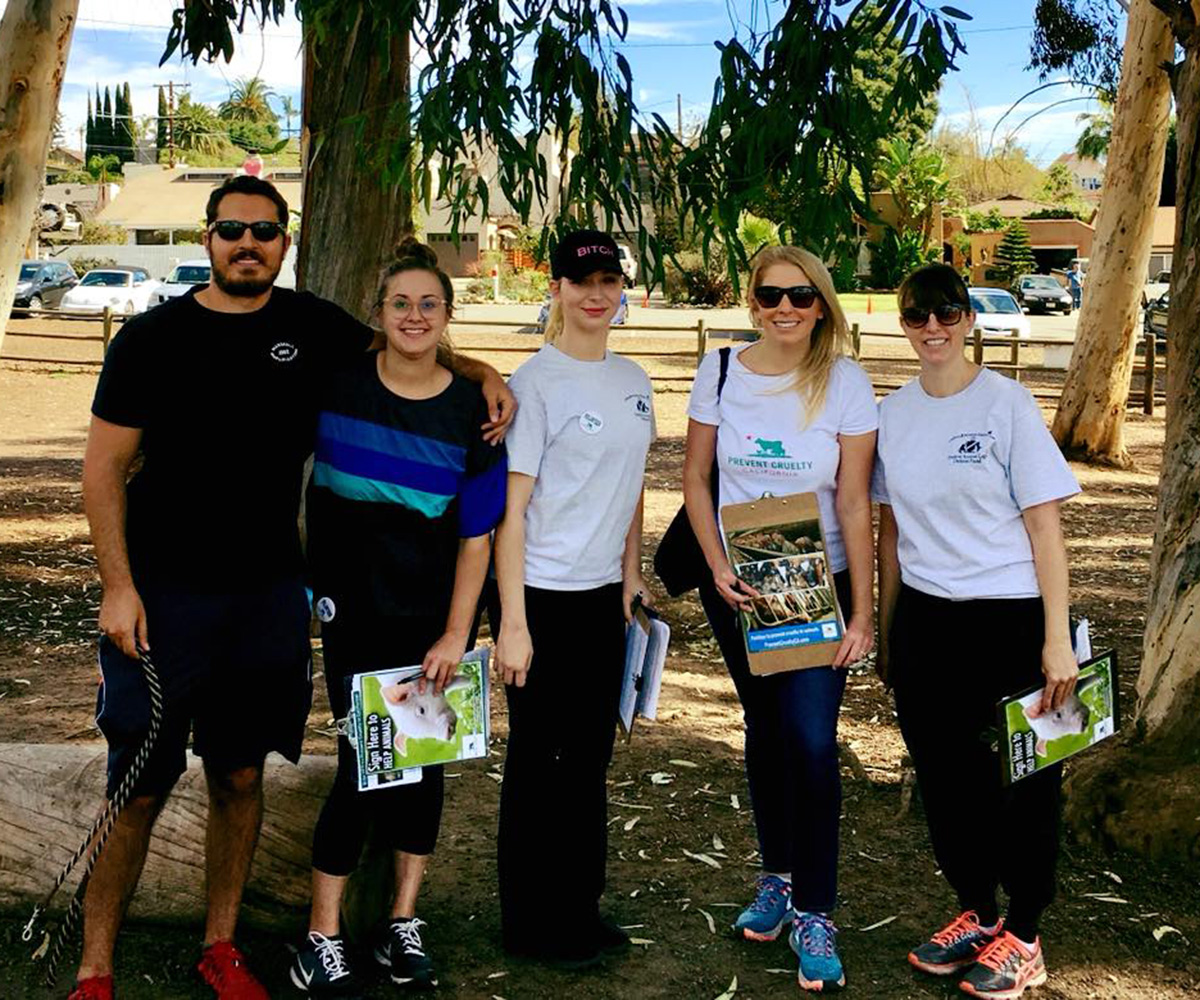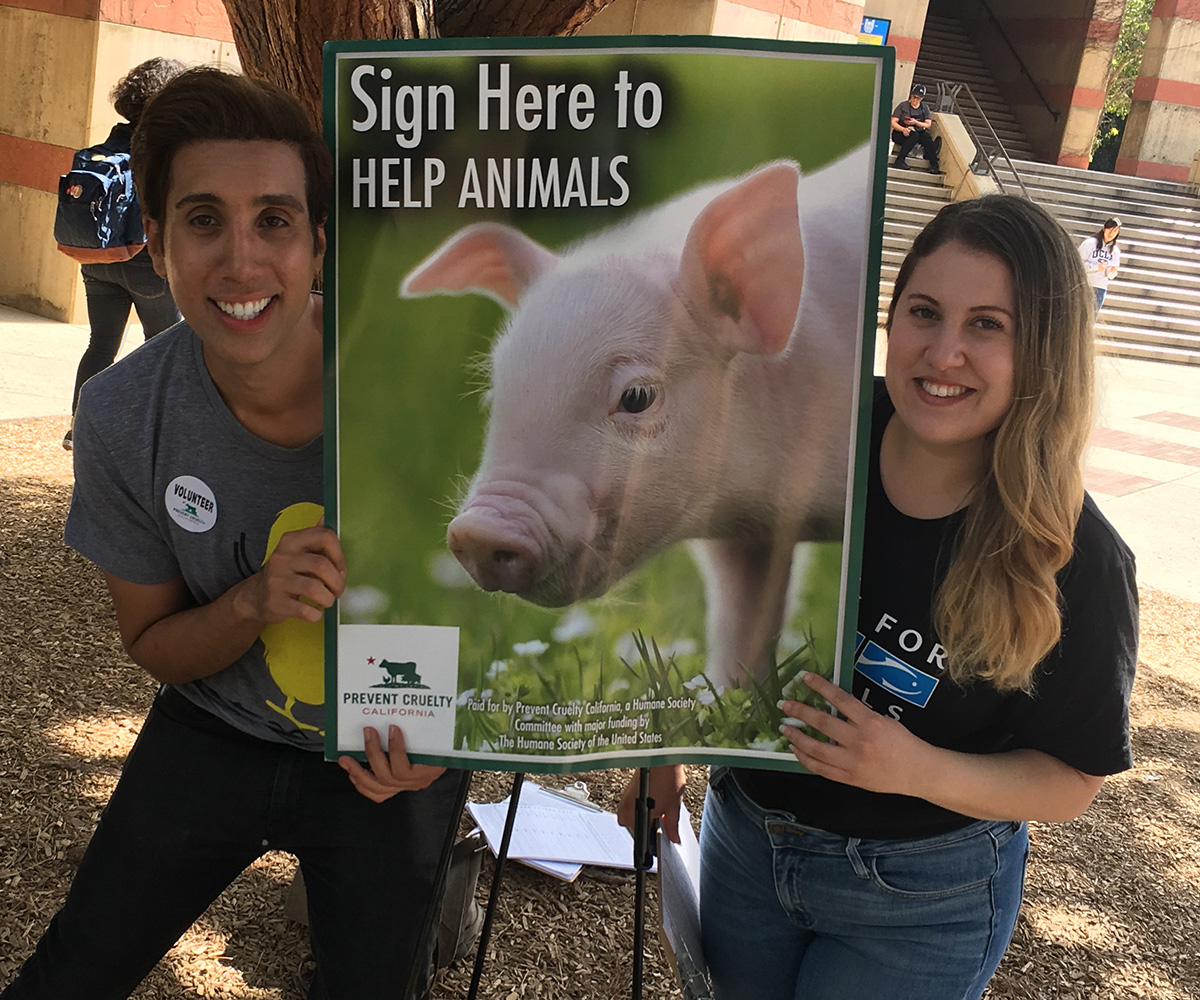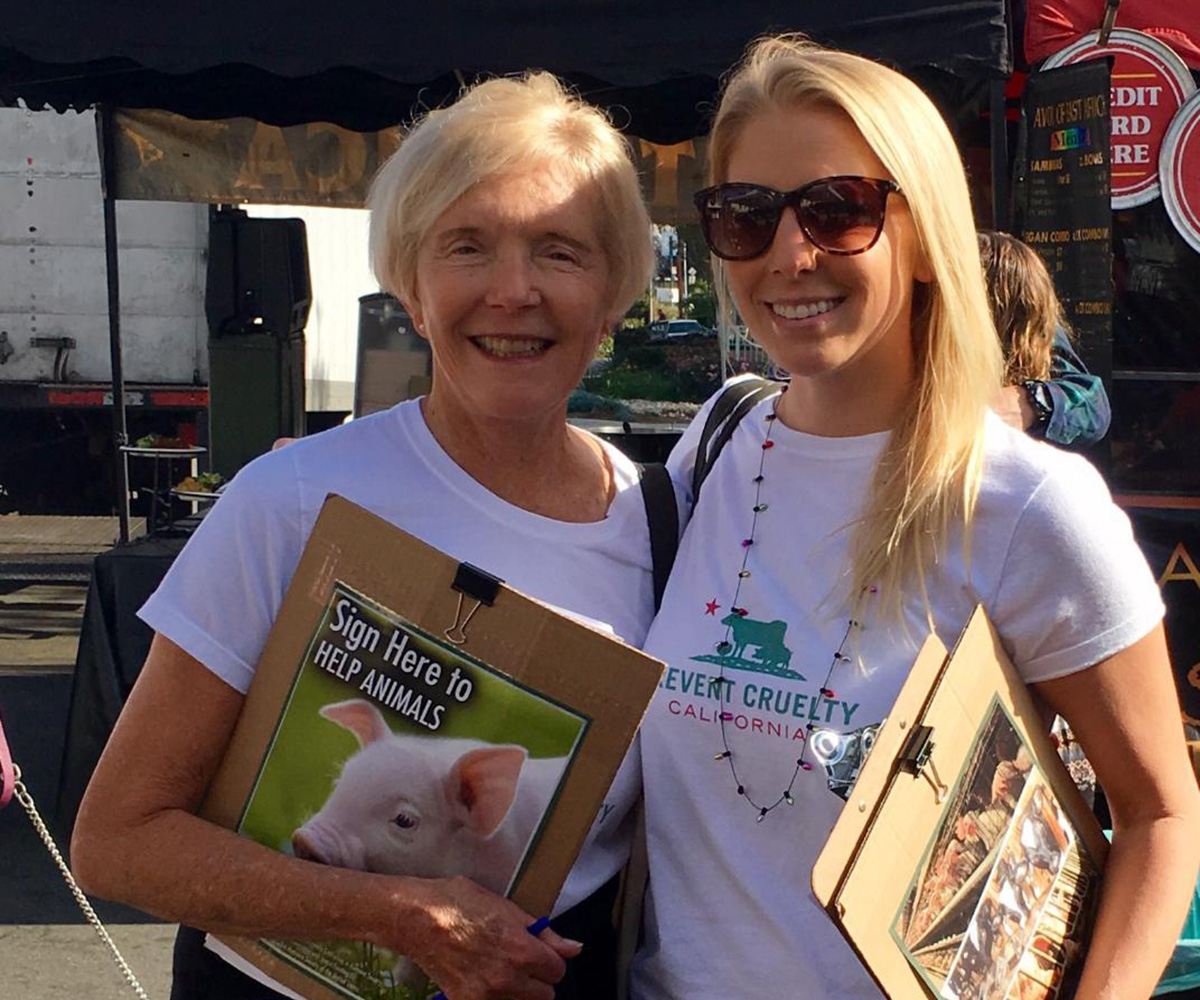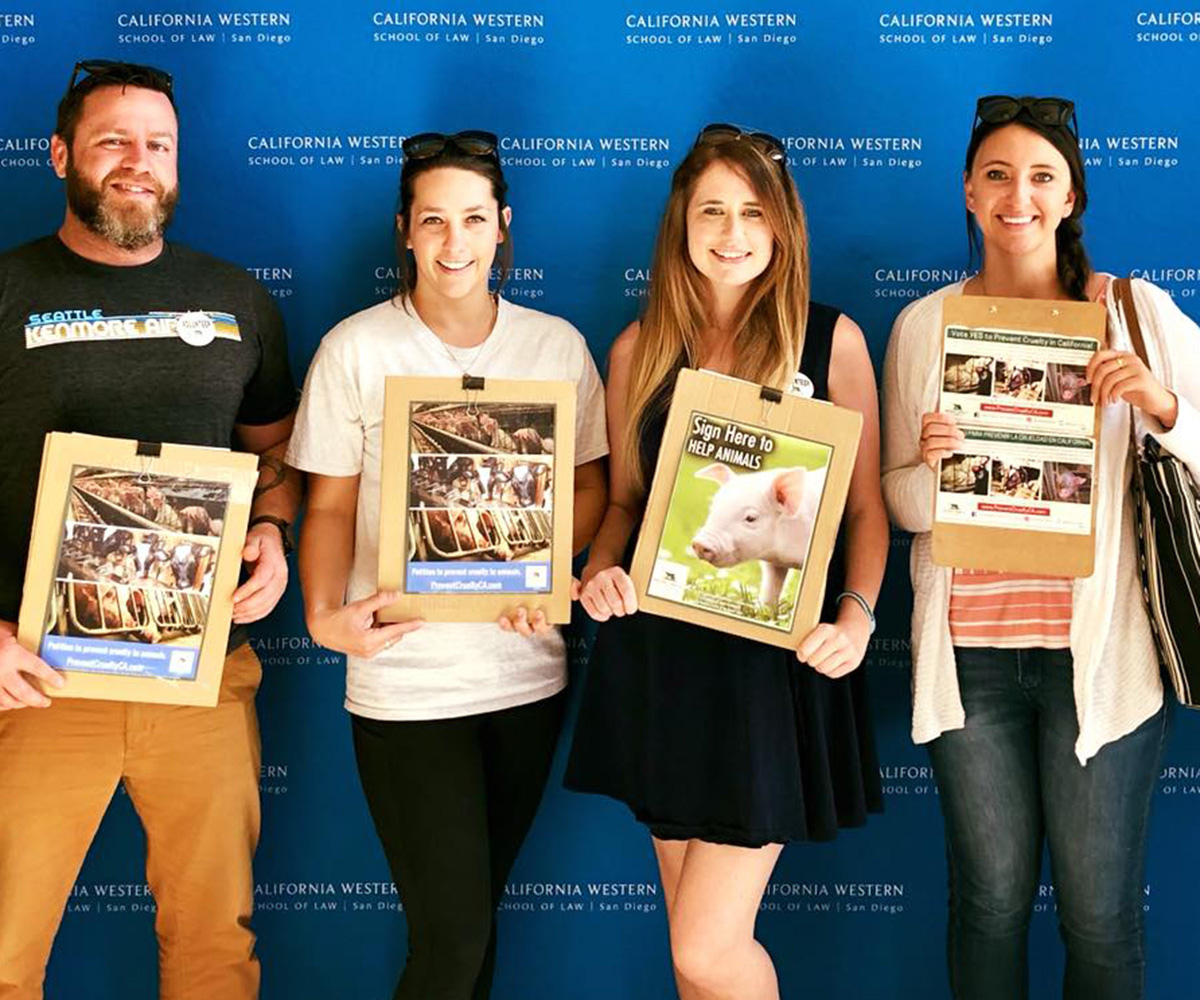 500,000 Strong
As the event was about to start, hurried attendees rushed past Chris. But he continued to hold up a Prevent Cruelty California flyer. Chris knew many would see it and in the coming weeks, as volunteers canvassed the city in a last push for signatures, might recognize the message and be more likely to stop.
To give California voters this opportunity to help end unconscionable forms of animal confinement outside their state, Prevent Cruelty California needed to collect more than half a million signatures by April 21.
The coalition, made up of dozens of groups, including MFA, exceeded the goal by gathering more than 600,000 signatures.
Donna Krudwig, a San Diego-based volunteer for Prevent Cruelty California, also played a role in fighting for the 2008 ballot initiative. The public awareness around these issues is much greater a decade later she said.
"There are many more people today who announce they are vegan while signing—way more than just 10 years ago," Donna explained. "Many told me they had their eyes opened to the suffering of these animals from documentaries on Netflix. I can't believe how often I hear this!"
Donna also recalls handing the petition to a former rancher. He signed enthusiastically.
MFA's volunteers and staff fortified efforts. They hit the streets to collect signatures, heightened awareness on social media, and trained scores of volunteers. Dog parks, busy streets, and event lines were prime locations.
With the momentum on our side, the next step is to rock the vote.
Expect powerful opposition from animal agriculture giants and factory farmers.
But they will be no match for us. We will knock on doors and share the story of a pregnant pig whose mental deterioration causes her to bang her head against the bars of her crate. We will talk to our friends about a newborn calf, chained and abandoned, who is too weak to stand. We will share videos on social media revealing hens battered and bruised from a lifetime packed in small wire cages.
Together, we will make history (again) in November.
Be part of the movement that is ending cruel cages:
PreventCrueltyCA.com