At a Mexico City gathering to celebrate the social responsibility of the most prominent Latin American companies, Walmart was honored for the 18th time. No company has received the award more.
But all eyes were looking outside as executives and attendees peered through windows to snap photos of MFA supporters as they shed light on Walmart's lack of care for chickens.
Holding banners with images of hens abused by the egg industry, the protestors called on the corporation to be an industry leader by ditching cages that confine hens without soil to sink their toes in or space to spread their wings.

Double Standard
Six MFA investigations exposed horrific animal cruelty at Walmart suppliers in the U.S. Half a million consumers called on the company to stop the abuses. Full-page newspaper ads, mobile billboards, and 150 protests compelled the company to act. And in 2016, Walmart announced it would end many of the cruelest forms of institutionalized animal abuse—but only for suppliers of U.S. stores.
It was still a historic win. The groundbreaking policy showed that with persistence and passion we can move the world's mightiest companies and impact millions of animals.
Walmart has since refused to extend the policy to its stores south of the border. This means eggs sold in Walmart stores throughout Mexico, Central America, and South America still come from hens who live nearly their entire lives stuffed in wire cages with several other birds. Each hen's floor space is smaller than an iPad.
Ripple Effects
Walmart has the influence to be a leader in our growing movement to eliminate these cages. But the company is lagging behind.
In Mexico, companies Grupo Bimbo, McDonald's, Starbucks, and PepsiCo, among others, have already pledged to stop using eggs produced in facilities with cages.
Grupo Habib's, Grupo Halipar, and Madero are among more than 30 companies in Brazil that have made similar commitments. Tim Hortons and Burger King's parent company has agreed to eliminate cages for stores throughout Brazil and Latin America.
MFA is urging Walmart to step up.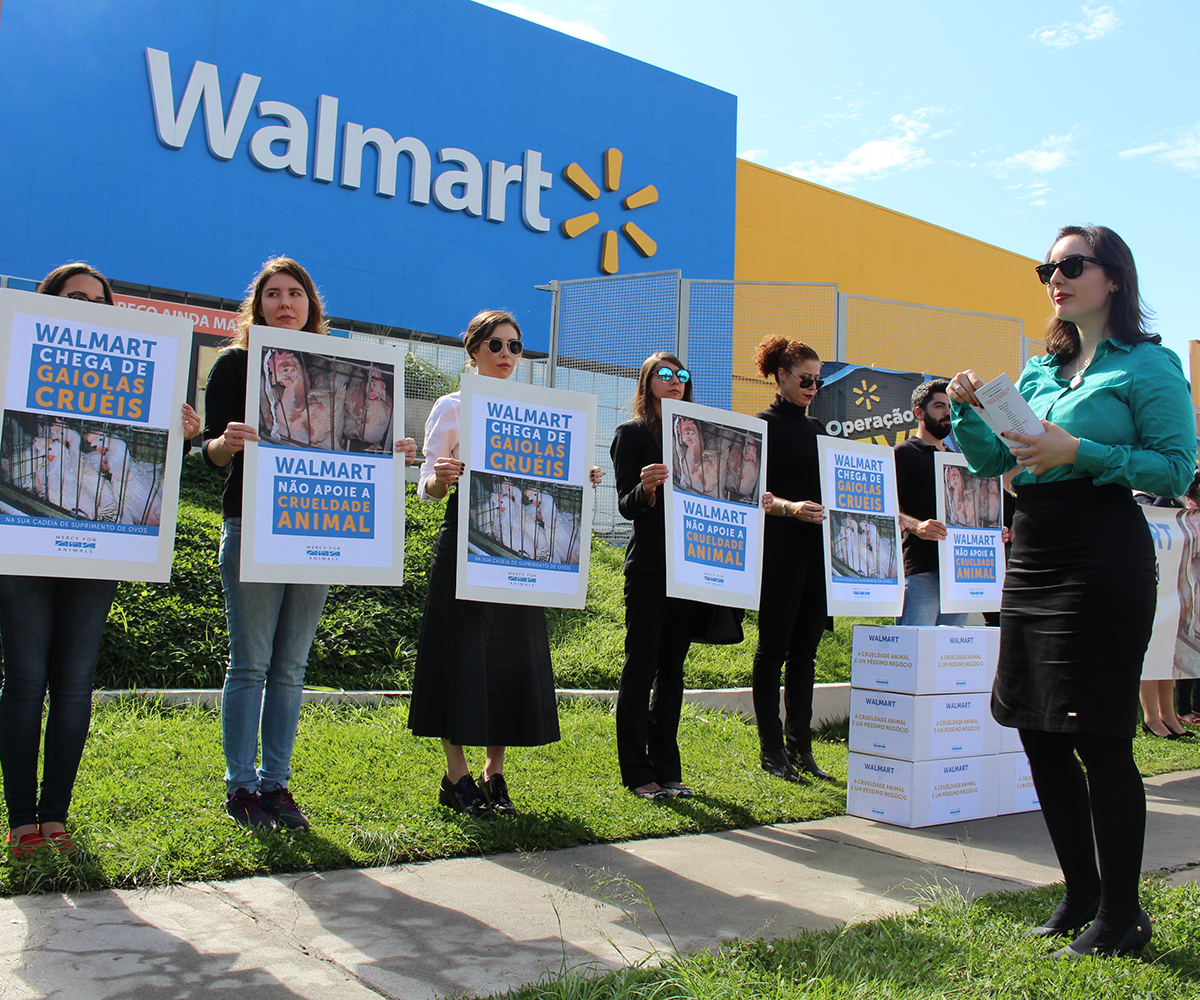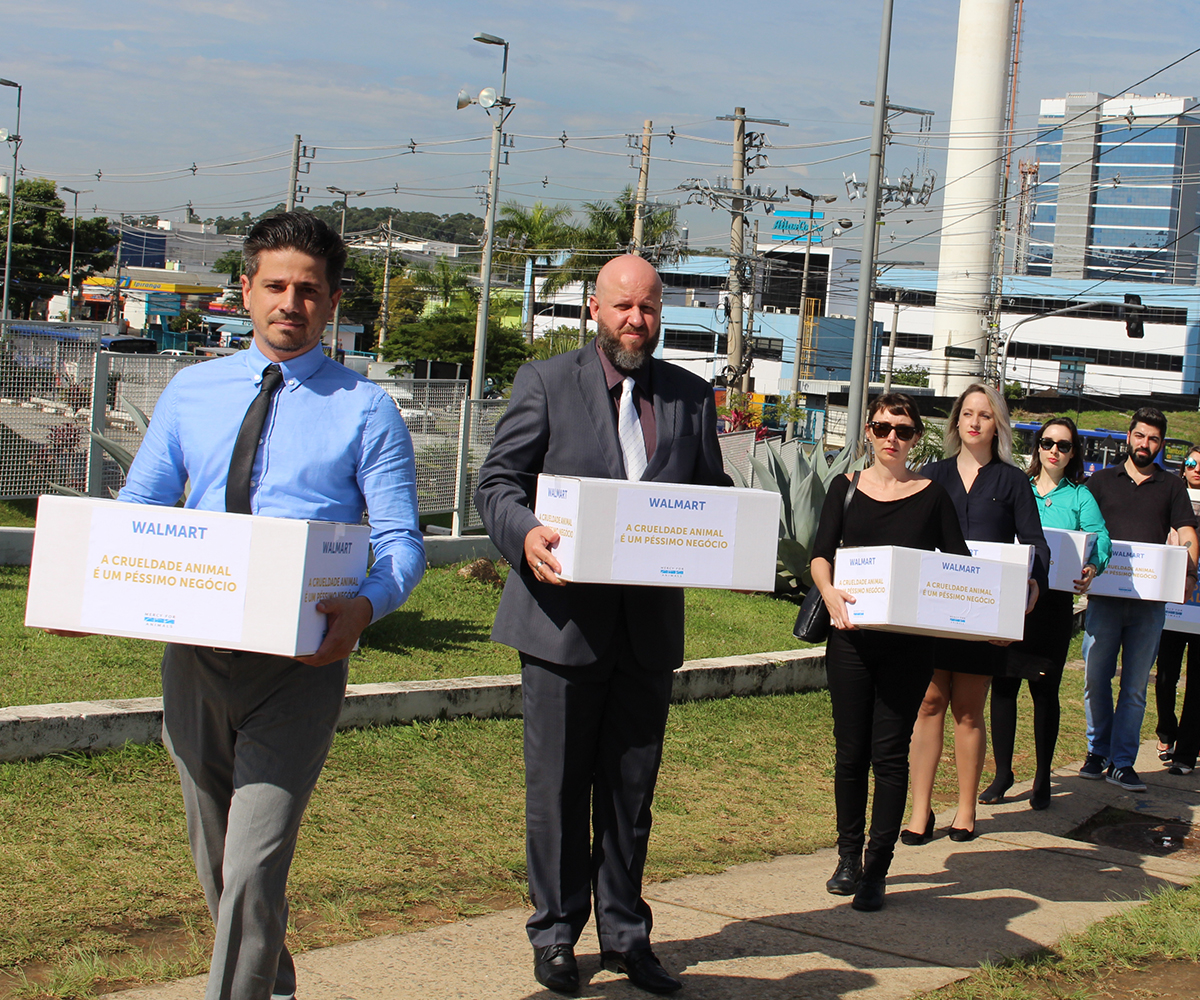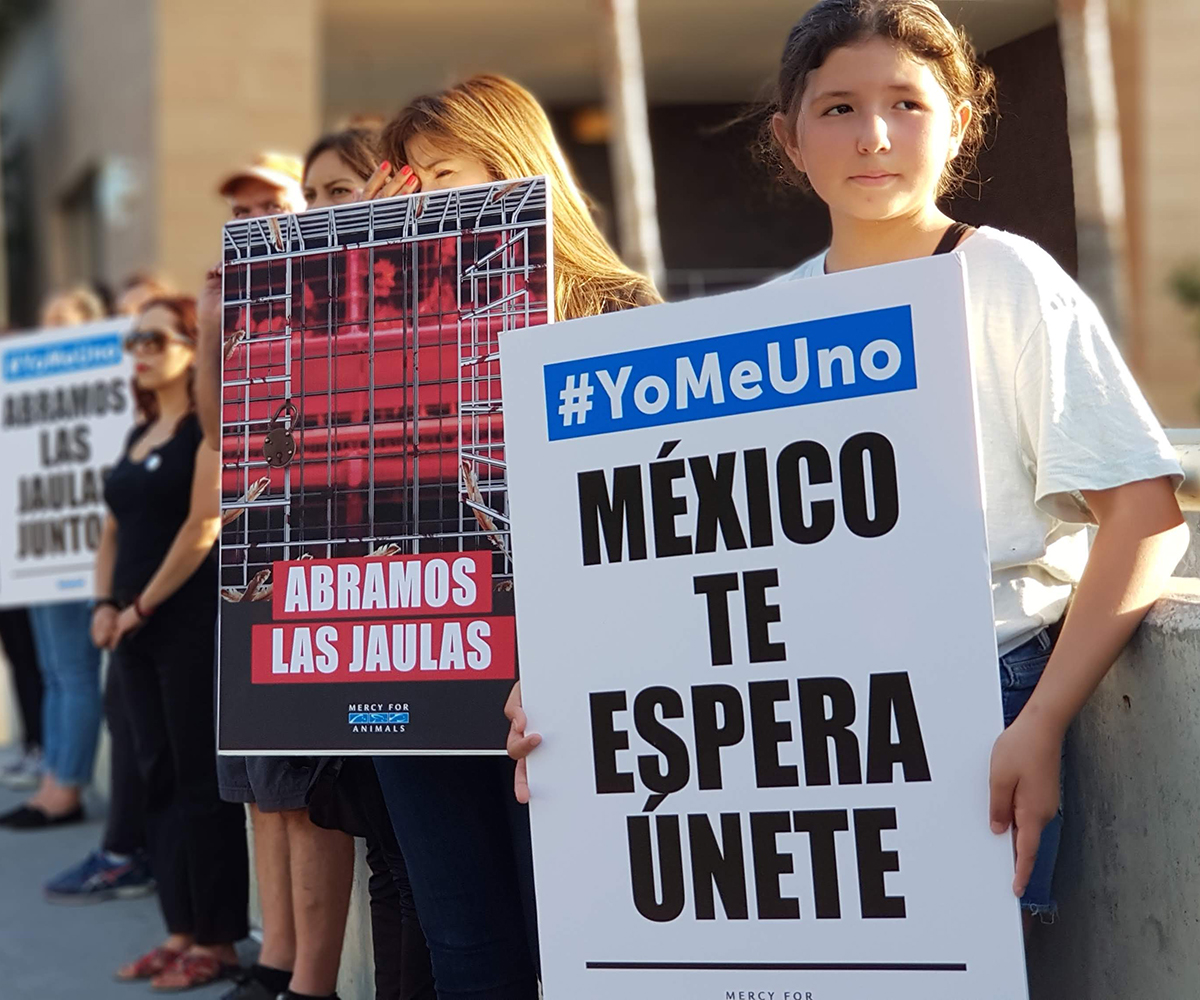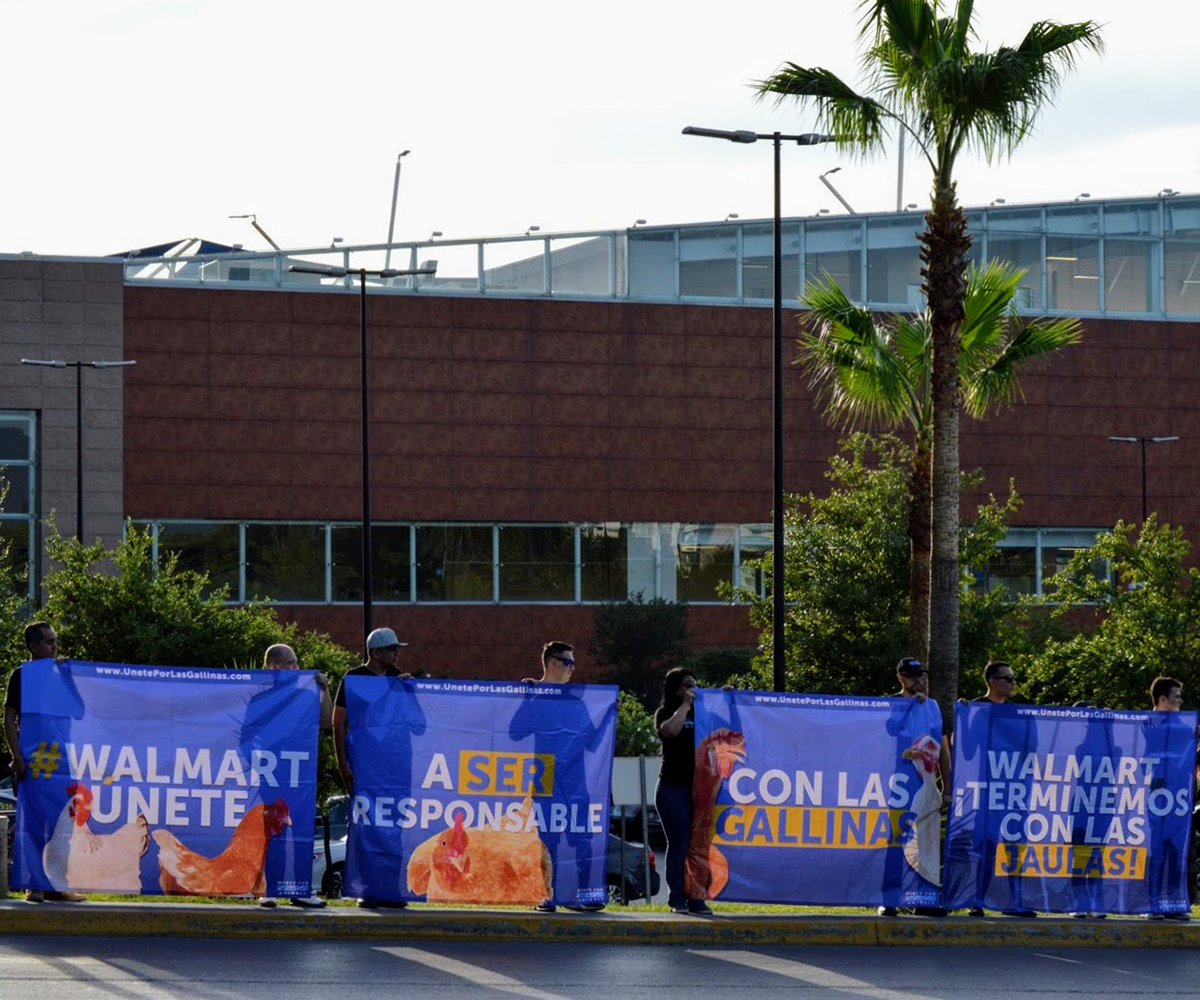 Getting Louder
As part of our campaign in Mexico, MFA supporters tweeted more than 1,000 times at Walmart, and major Mexican media outlet SinEmbargo ran an op-ed outlining why Walmart must eliminate cages for hens. The media outlet tweeted out the story to its 1.2 million followers.
Farther south, MFA supporters dropped off 130,000 petitions to Walmart's headquarters in São Paulo, Brazil. Connecting campaign actions to pop culture has also kept the pressure on. Walmart in Brazil sponsors popular reality show Big Brother, where contestants vote one another out of the competition. So MFA coordinated a tweetstorm with the show's airing, urging Walmart to ban cages for hens.
Supporters also used Mexico's match with Brazil in the World Cup to highlight how activists in both countries are calling on Walmart to change.
Walmart can take action now and be seen as a leader on this issue, or they can wait. The retail giant can craft empty press statements and ignore the groundswell of public support for animals, or they can wait until investigators have infiltrated their supplier farms and images of dead and suffering hens fill nightly news broadcasts and billboards.
But make no mistake. Walmart in Mexico and Brazil will eliminate cages because we won't stop until they do.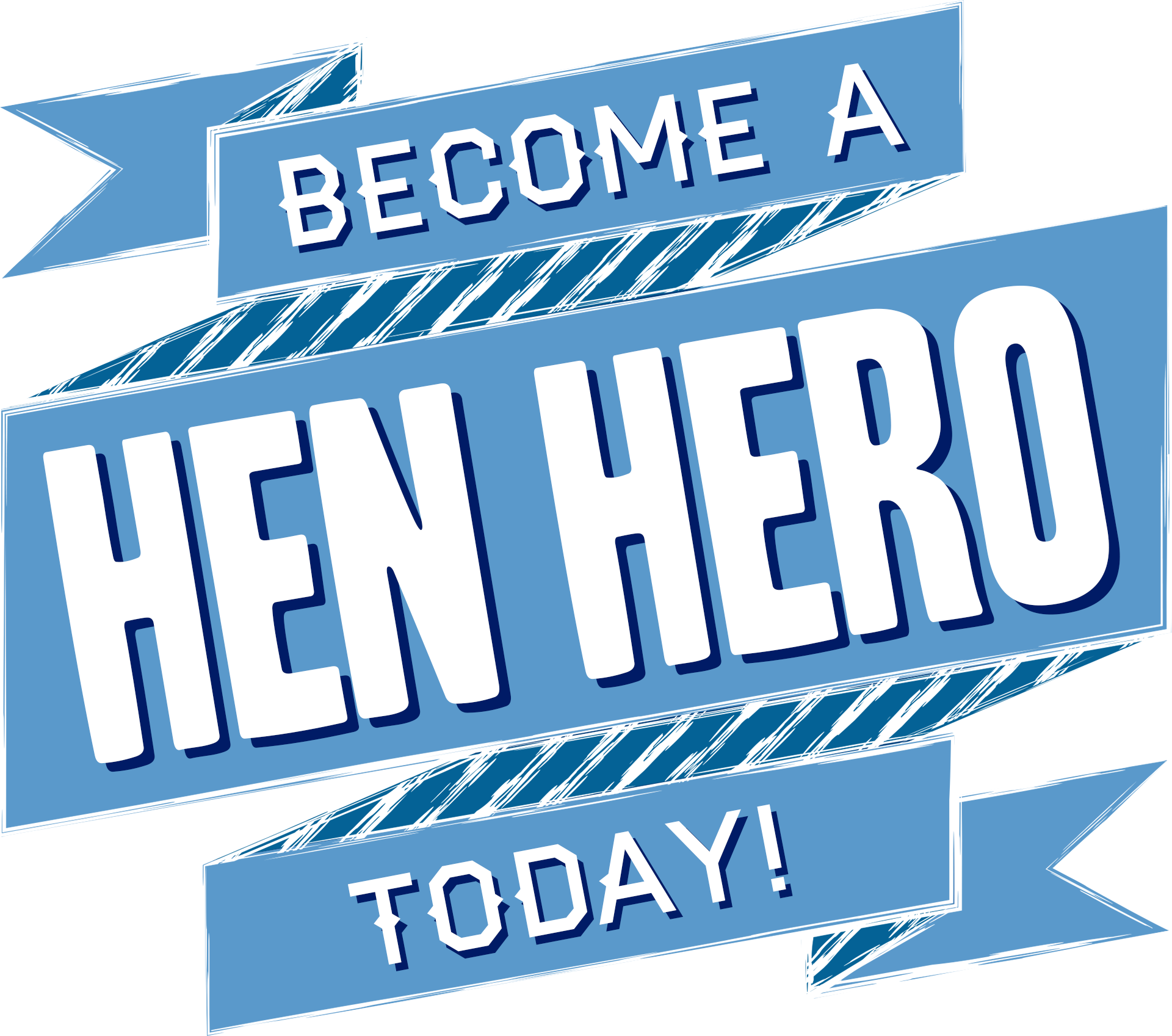 Give Animals a Voice: Yours!
Take one-minute daily actions to help animals and change the world.
By signing up as a Hen Hero, you agree to communicate professionally and politely with all companies.