"It is nothing short of a miracle to be in the presence of a farm animal who has managed to reach old age," said Isa Leshko. "Most of their kin die before they are six months old." Isa is the artist and author behind the new book Allowed to Grow Old.
For nearly a decade, Isa photographed senior animals living out their lives protected and safe at farm sanctuaries across the United States.
The project started with Petey, a 34-year-old Appaloosa horse being cared for by a relative. Isa met Petey at a time when fear and grief overwhelmed her own life as she cared for her elderly parents.
Photos Isa took from her happenstance meeting with Petey inspired her to seek out more elderly animals. The book started as Isa's personal journey to confront the mortality we all share.
"Spending time with farm animals who have defied all odds to reach old age has reminded me that aging is a luxury, not a curse," Isa added. "I will never stop being afraid of what the future has in store for me. But I want to face my eventual decline with the same stoicism and grace that the animals in these photographs have shown."
The project evolved quickly into a mission to tell the animals' stories and advocate for abused animals.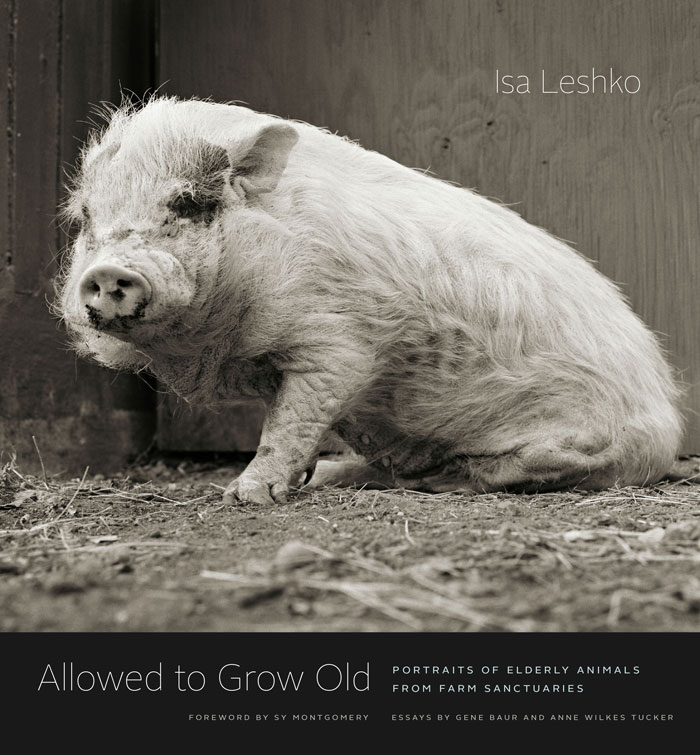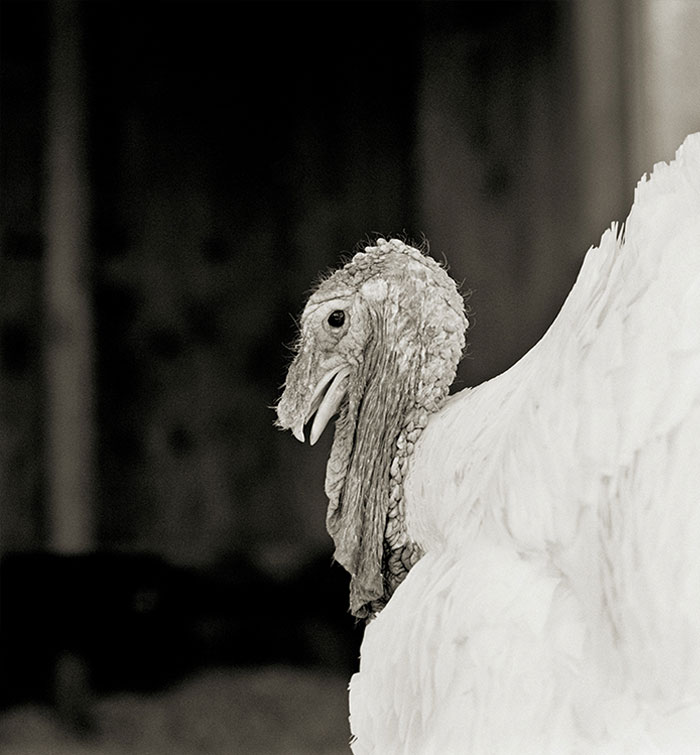 Isa likes to meet the animals on their terms—no studio, no artificial lighting. She often spends hours with them to earn their trust before snapping a single photo. If she senses an animal doesn't want her there, she leaves.
"I wanted to create their portraits," she explained. "I didn't want to photograph their reactions to my presence."
Isa has seen the emotions and unique personalities of these animals up close.
She described how pigs grunt with pleasure during belly rubs and how chickens and turkeys sometimes love being held.
Despite all the physical abuse many of these animals have endured, their spirits are not broken.
Isa said that she wants viewers to see their eyes and appreciate the sentience of these individuals.
"By depicting the beauty and dignity of elderly farm animals, I invite reflection upon what is lost when these animals are not allowed to grow old."
Purchase Allowed to Grow Old at IsaLeshko.com, Indiebound, Amazon, Barnes & Noble, or the University of Chicago Press.