"She lit up a room," shared Ashleyann Carlson's beloved husband of 26 years, Ted.
For anyone lucky enough to have known Ashleyann, these words will certainly resonate.
Ashleyann touched many lives, and she was especially passionate about caring for those most in need.
She loved animals all her life, often seeking and saving unwanted companion animals who had special needs or were older or sick. Ashleyann personally rescued more than 21 animals.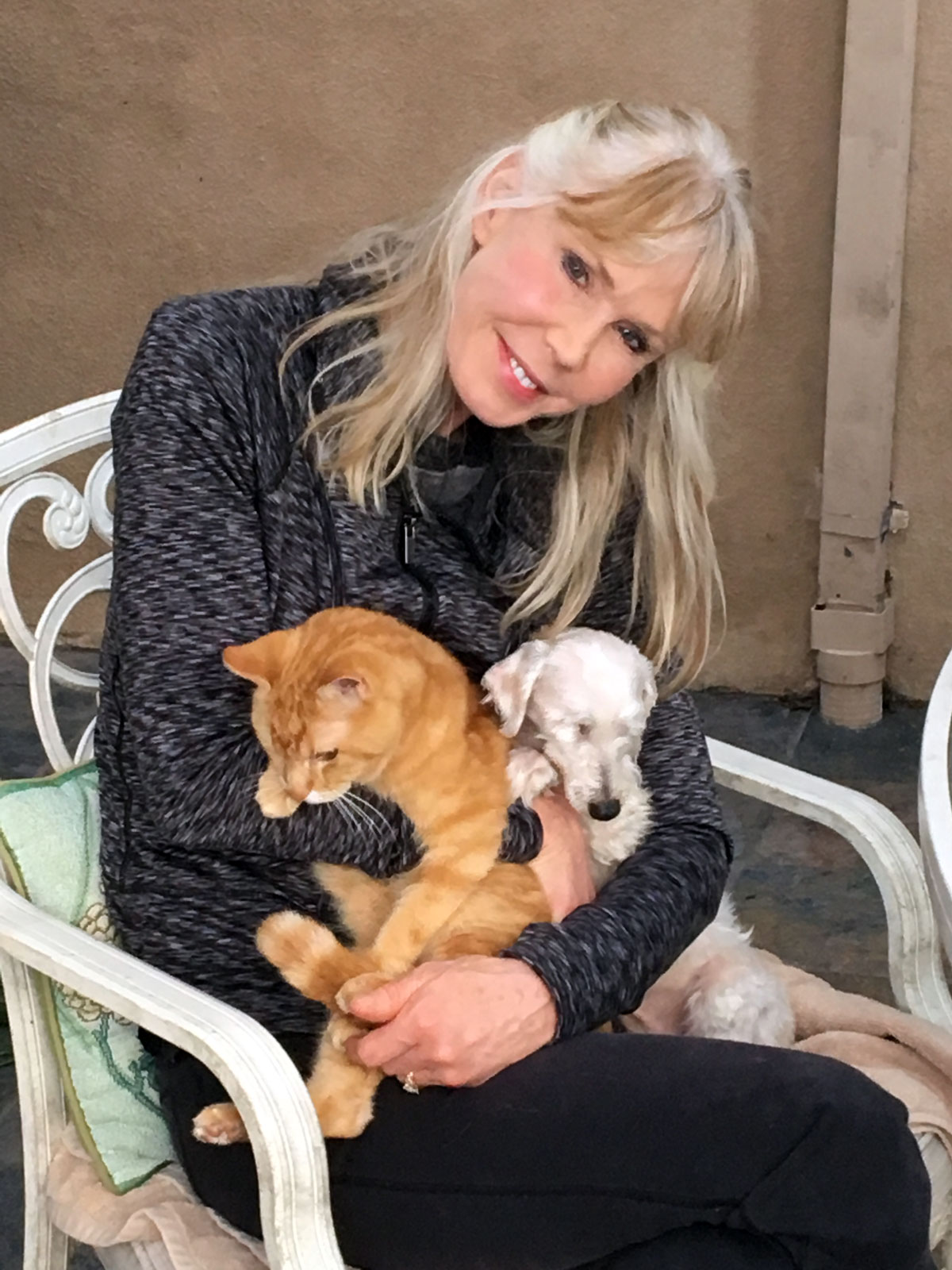 After reading Mercy For Animals, the story by our founder, Milo Runkle, about Mercy For Animals' beginnings, Ashleyann turned her attention to farmed animals. She learned more about the atrocities of factory farming and became a proud Mercy For Animals supporter.
From securing corporate and legislative reforms to exposing factory farm brutality and holding abusers accountable, Ashleyann believed in every aspect of our mission. "Of course," Ted explained, "the undercover work really spoke to her heart."
Ashleyann had many joys in addition to helping animals.
She served happily as a flight attendant for 10 years, and she was a talented ice skater—a five-time gold medalist and two-time silver medalist in Ice Dance at the U.S. Adult Figure Skating Championships. Her determination and drive radiated when she was on the ice.
Ashleyann exemplifies for others a life well-lived. She was kind toward everyone she met, and she extended this kindness to animals. Her gift to Mercy For Animals will help us continue our lifesaving mission.
Ashleyann lived with a purpose that inspires us all.