"This is a book about the power we all have to transform the world when we approach our enemies with an open mind and a compassionate heart. Its message could not be more timely or relevant!"
John Mackey, Co-founder and CEO of Whole Foods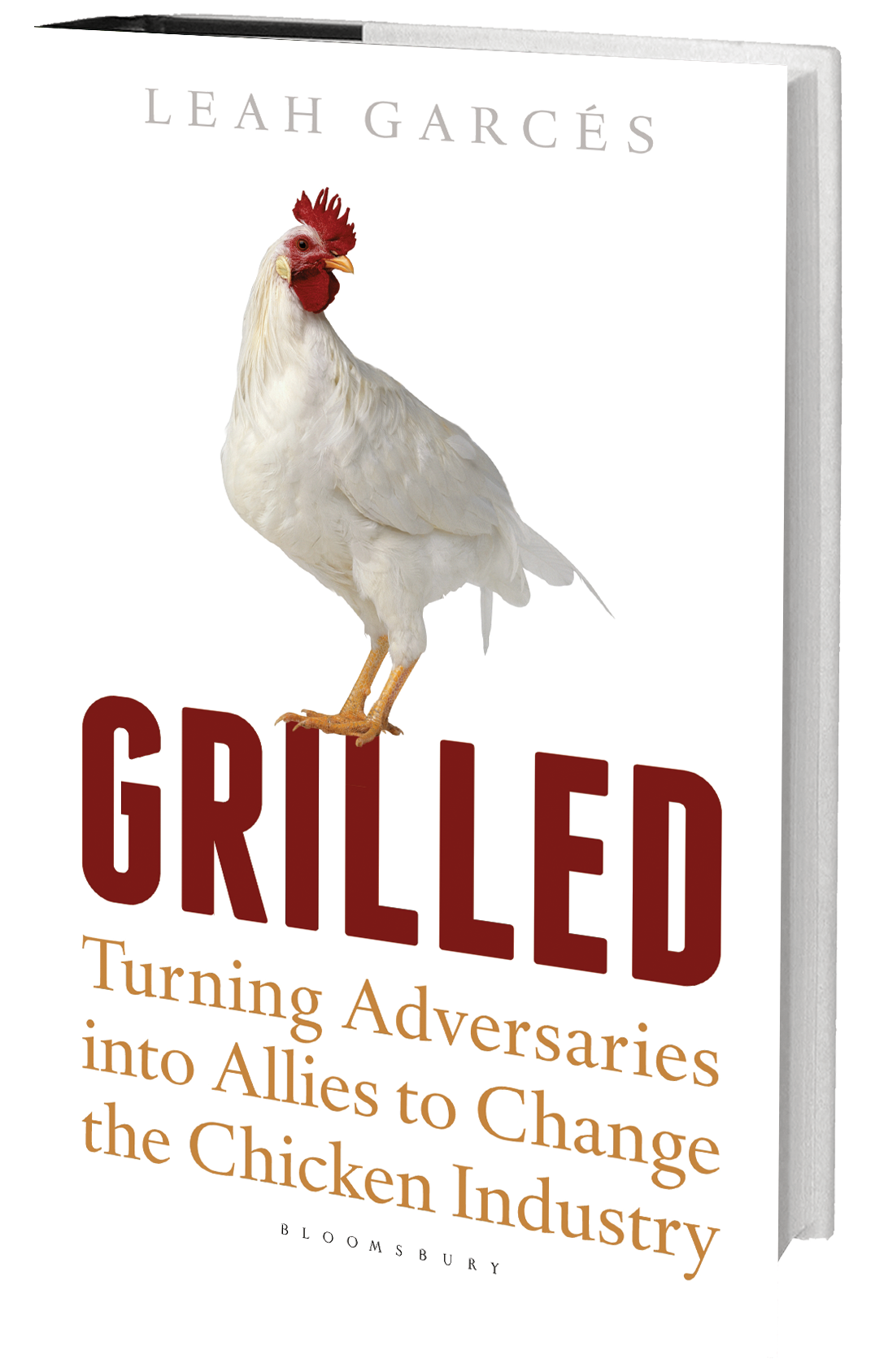 GRILLED: Turning Adversaries into Allies to Change the Chicken Industry by Mercy For Animals president Leah Garcés tells the harrowing story of how Garcés crossed enemy lines to work with some of the world's largest food companies in her fight to transform the food industry and put an end to factory farming.
GRILLED details Garcés's experiences working alongside farmers and food industry leaders—encouraging change through dialogue and discussion—to reduce animal suffering and shine a spotlight on the rapidly growing plant-based food sector.
From whistleblowing rural American farmers, chicken tycoons, and hardcore activists to venture capitalists and scientists growing meat from animal cells (rather than animals), Garcés shares unexpected and thought-provoking accounts of the changemakers she encountered while striving to build a better food system.
Garcés is changing farming in the United States through this bold approach, helping directly reduce suffering for millions of farmed animals. GRILLED is a story about the power of human connection and what happens when we practice empathy toward our opponents.
---
Media Contact
If you would like to schedule an interview or book event with Leah, please contact Kenny Torrella, vice president of public engagement.
Upcoming Events for GRILLED