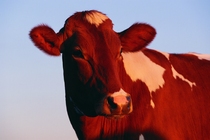 In a new study released last month, researchers from Harvard revealed that an increase in red meat consumption is directly related to an increased risk of diabetes.

The research showed that those who increased their red meat consumption by just 1.5 ounces a day had a 48 percent higher risk of developing diabetes. The risk was highest when processed meats, such as hot dogs and bacon, were consumed. Comparatively, those who cut back on red meat had a 14 percent decreased risk of developing the disease.

Regarding type 2 diabetes, the researchers concluded that their results added "further evidence that limiting red meat consumption over time confers benefits for prevention."

Even better than limiting red meat consumption is forgoing all meat entirely. Another recent study, conducted by Loma Linda University, showed that adopting a vegetarian diet may not only keep you healthy, but may increase longevity as well.

Whether it be for health reasons, to help combat climate change, or to reduce animal suffering on factory farms, going vegan is a surefire way to create positive change. To learn more about the ins and outs of transitioning to a plant-based diet, visit ChooseVeg.ca.