Become an Undercover Investigator
Not all superheroes wear capes
Hidden Heroes
MFA undercover investigators have a rare courage and an unwavering commitment to ending animal abuse. They serve as the eyes and ears of consumers, who are largely kept in the dark about the cruelty inherent in factory farming. Their vital work builds support for stronger animal protection laws, brings abusers to justice, and pressures companies to end their cruelest practices.
Interested in learning more? Let's chat! Email [email protected].
Investigations have catalyzed efforts to create laws, change corporate policies, and revolutionize the perception of farmed animals. After six MFA undercover investigations, Walmart—the nation's largest food retailer—announced one of the most comprehensive animal welfare policies ever adopted. In Canada, powerful MFA exposés pushed nearly the entire food industry to phase out the egregiously cruel imprisonment of egg-laying hens, mother pigs, and calves raised for veal.
An MFA investigative video shot at an Ohio dairy farm shows workers stabbing cows with pitchforks and mercilessly beating them with crowbars. Released during an intense campaign by several organizations, the investigation led the Ohio Farm Bureau to finally agree to meet with the groups to draft the farthest-reaching farmed animal welfare reform ever enacted by a state at one time. From the passage of California's Prop 2 to the defeat of an onslaught of harmful initiatives, time and again investigations have brought voters out and compelled lawmakers to act for animals.
Widespread media coverage of investigations amplifies their impact. Research has found consumer demand for meat significantly decreases when more media attention is focused on farmed animal issues and investigations in particular.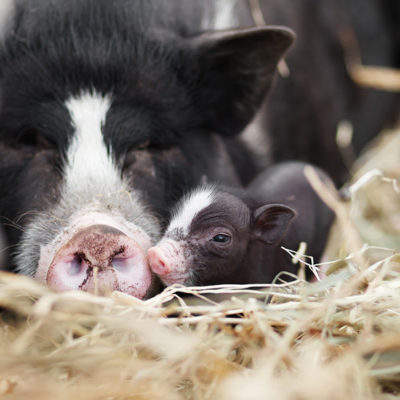 Meet Former investigators
"When I am in the field, what keeps me focused is to remember that we are their only hope."
—Camilla, an undercover investigator in Brazil
Decades from now, children will read about the animal protection movement in their history books. They will learn about the heroes who shined a spotlight on animal abuse and how their footage compelled the world to act.