On Thursday, April 27, Mercy For Animals celebrated its five-year Canadian anniversary with a stunning event on the 51st floor of The Manulife Centre at
The One Eighty
.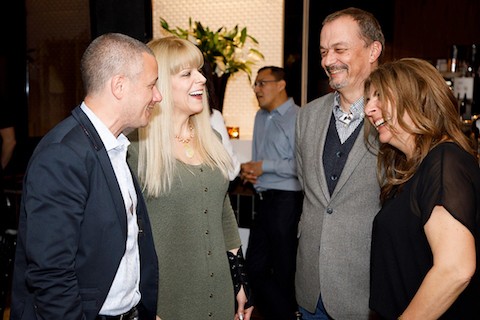 While taking in breathtaking views of Toronto, the more than 70 attendees enjoyed decadent vegan appetizers and a three-course gourmet vegan meal.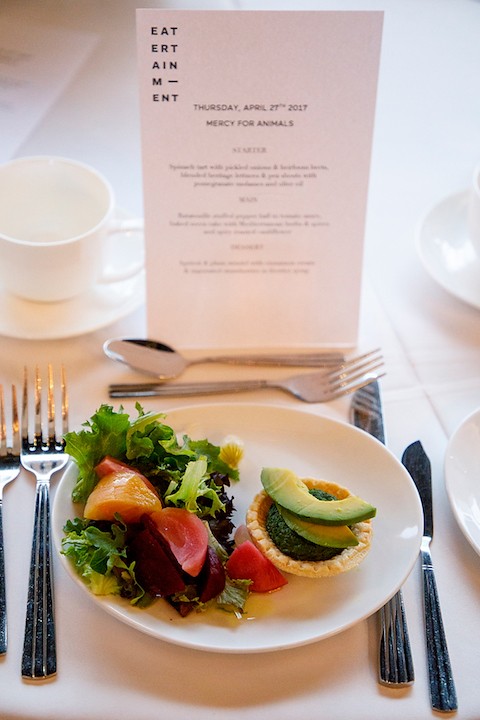 Attendees were gifted with beautiful bags from our generous sponsors LUSH Cosmetics and plant-based butcher YamChops.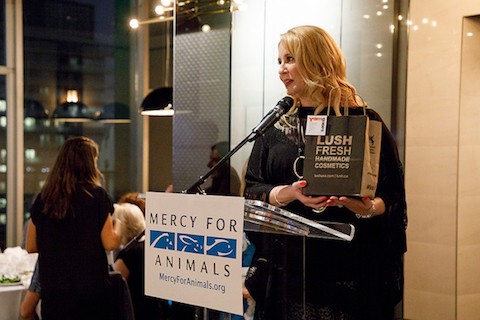 Speaking at the event was Krista Hiddema, MFA's vice president for Canada. She highlighted our incredible work and presented the Compassionate Leadership Award to supporter James Silver.
Introduced by actress Tricia Helfer, former undercover investigator Kevin Lahey concluded the evening by sharing his personal experiences as an investigator.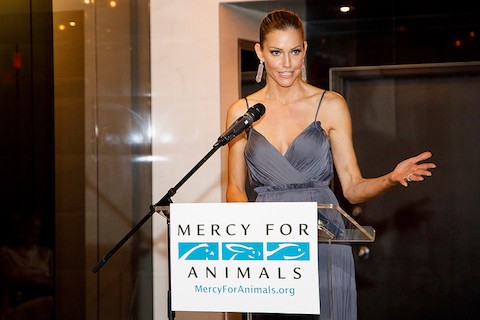 We're so grateful for everyone's generosity and would like to thank all our guests and sponsors for making this event a smashing success.
Want to support MFA's lifesaving work? Click
here
to make a donation today.