During these unprecedented times, it is imperative that we band together to spread hope, love, and encouragement. In the spirit of unity, Mercy For Animals will launch a two-day online concert called Voices of Compassion, which will feature an incredible lineup of over 30 musical guests. Artists include Grammy Award winners Mýa and Joss Stone; Latin Grammy winner Sie7e; Broadway stars Ryan McCartan, Kathryn Gallagher, Alex Boniello, Alison Luff, Jake Epstein, and Austin P. McKenzie; as well as acclaimed singer-songwriters Nellie McKay and Rain Phoenix.
The concert will take place on
Saturday, April 11, and Sunday, April 12, at 5 p.m. Eastern time
. Our friends and supporters can watch the concert live on Mercy For Animals'
Facebook page
or check out the performances on
Twitter
. The concert will also be available on
IGTV
after the Facebook live event has ended.
Since all large gatherings have recently been either postponed or canceled, this online concert is a safe and responsible way to share songs of hope and stand together as a community. Here is the full exciting lineup: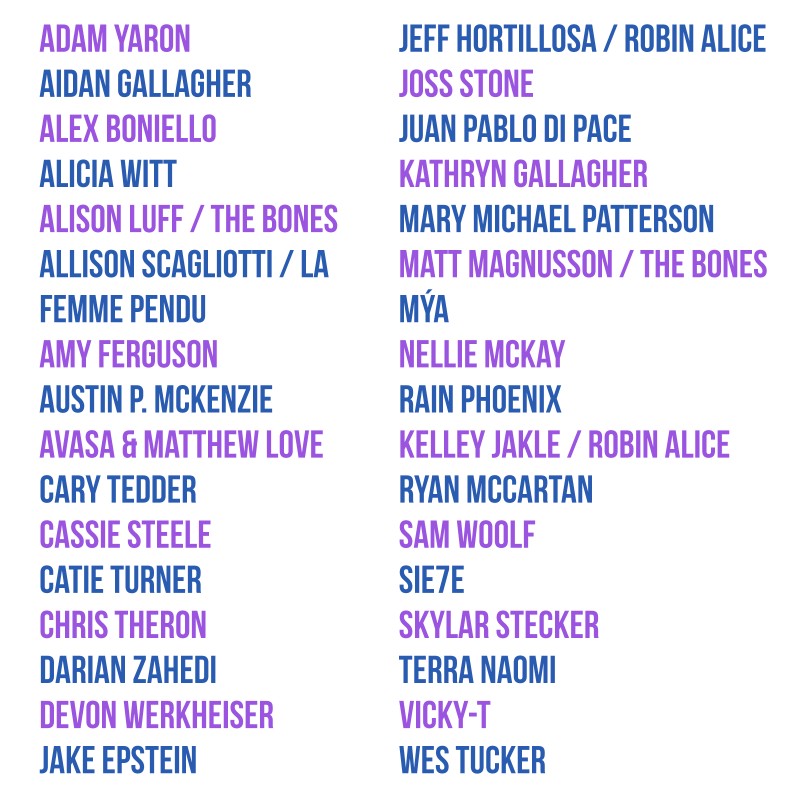 "Mercy For Animals is proud to collaborate with talented and compassionate artists to inspire hope as we navigate this challenging and uncertain time," said Mercy For Animals president Leah Garcés.

Our mission has always inspired us to find light in the midst of darkness and to see a path forward, even when the world seems so very bleak. The performances from these talented, kindhearted musicians are guaranteed to uplift your soul and put a smile on your face. We hope you'll join us.