According to the
Miami Herald
, a massive salmonella outbreak linked to eggs has prompted one of the largest egg recalls in the United States in recent years, involving
more than 206 million eggs
sold under nine different brands in nine states.
Food Safety News
reports that the egg recall by Rose Acre Farms is the country's largest since another salmonella-related recall in 2010.
So far 22 illnesses have been reported. But it's important to note that these illnesses were reported before Rose Acre Farms and the FDA announced the recall. This means most of the 206,749,258 eggs are still in stores and home refrigerators or have been used, thrown away, or consumed.
The FDA traced the eggs back to an egg factory farm in Hyde County, North Carolina. Rose Acre Farms is the second-largest egg producer in the United States, and its supplier in Hyde County confines about 3 million egg-laying hens, producing about 2.3 million eggs per day.
Salmonella outbreaks are more common than you think.
The Centers for Disease Control and Prevention
estimates that salmonella infections cause about 1.2 million illnesses and 450 deaths every year in the United States and most are linked to animal products.
The truth is that egg factory farms are filthy places with hens packed several to a cage. So diseases like salmonella run rampant. The
pathogen infects the hens
but does not make them sick, so they show no symptoms. But when it enters a bird's ovary or oviduct, it can infect the egg as it forms.
The vast majority of hens live in barren battery cages with less floor space than the dimensions of a sheet of notebook paper. Mercy For Animals investigators have documented numerous cases of rotting carcasses in cages with hens still laying eggs for human consumption.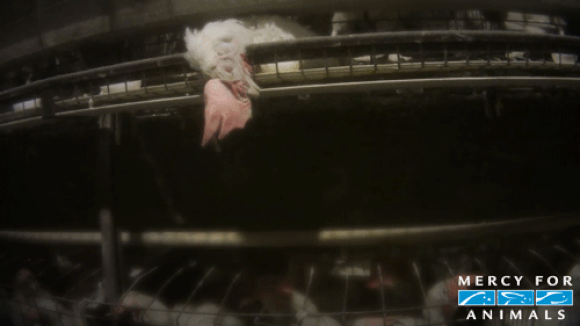 What's more, because male chicks don't lay eggs or grow quickly enough to be raised profitably for meat, they are often killed within hours of hatching. Some are
ground up alive
, while others are gassed or suffocated.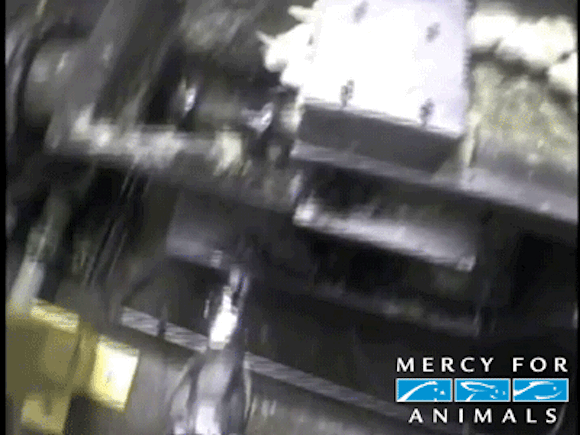 Don't believe us? Watch this MFA undercover investigation at Gray Ridge Egg Farms, one of Canada's largest egg producers.
Click
here
for tips on replacing eggs for breakfast.
And click
here
for tips on baking without eggs.