The ProblemAnimals suffer miserably at factory farms. Mercy For Animals works to expose and end their abuse.
Extreme Confinement and Abuse
Pigs, cows, chickens, fish, and other animals raised at factory farms experience unimaginable cruelty. Mercy For Animals investigations have uncovered routine abuse and frequent brutality at these facilities, including cows kicked, punched, and dragged by the neck; piglets' tails cut off with dull blades; chickens stabbed and stomped to death; and fish skinned and cut open while still conscious and able to feel pain.
9 Billion
number of land animals killed for food each year in the United States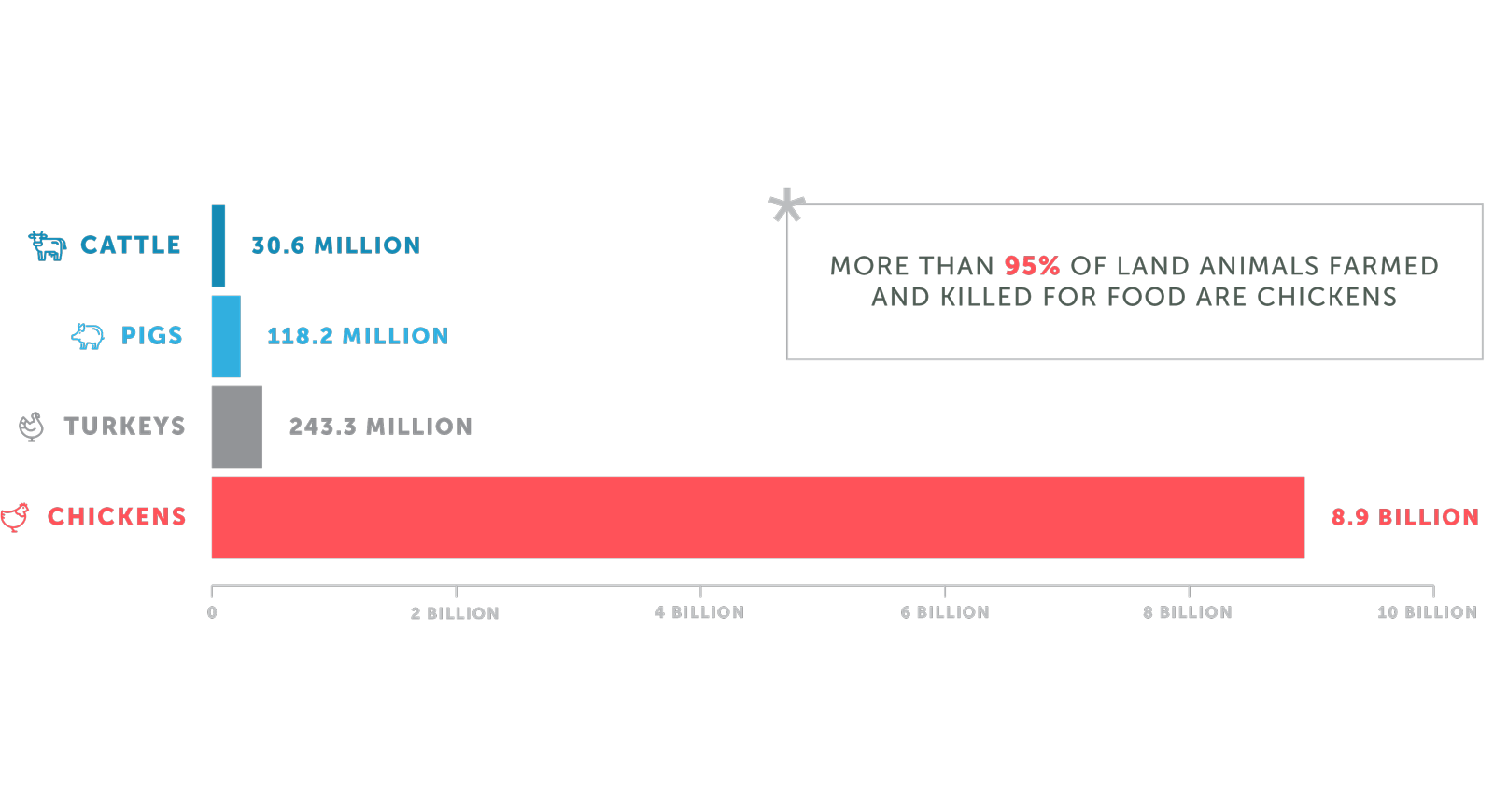 47 Days
average age at which chickens raised for meat are slaughtered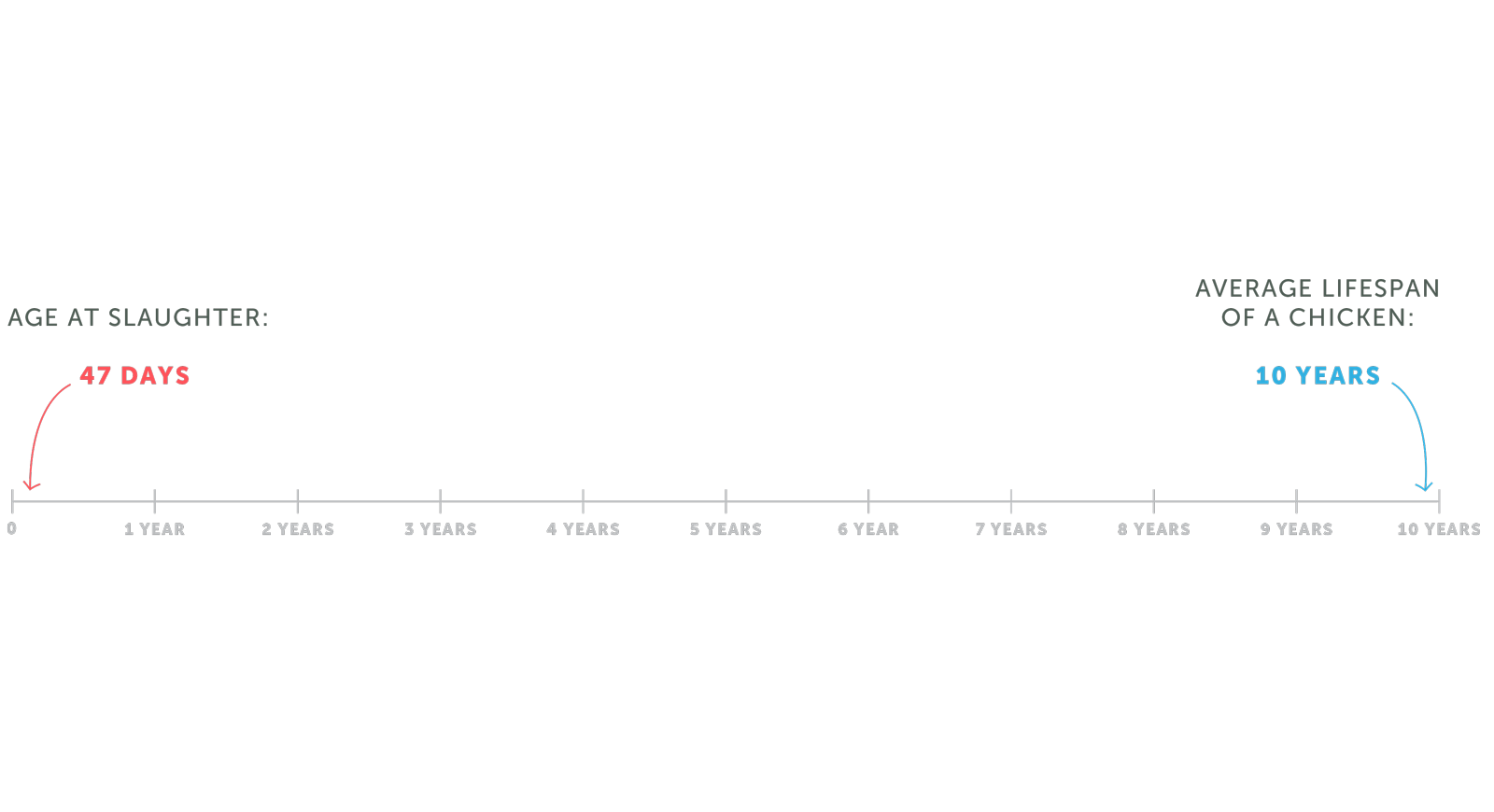 0.8%
percentage of donations to animal charities that go to farmed animal organizations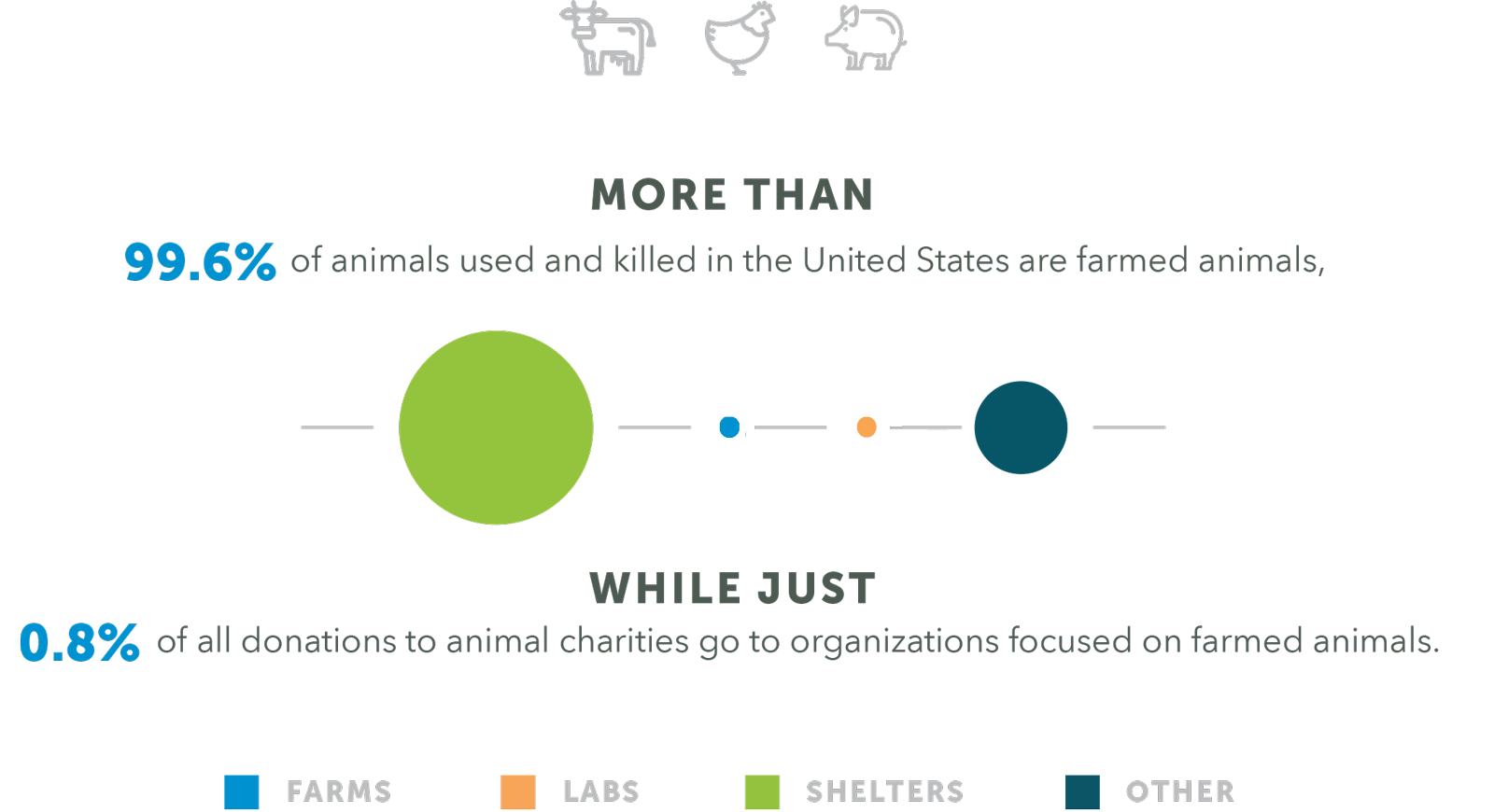 Behind the Stats
Piglets Mutilated and Mother Pigs Crammed in Tiny Cages

Baby Cows Stolen From Their Mothers

A Drone Flew Over a Slaughterhouse

You can be a hero.
Farmed animals are some of the most neglected and abused.
Stand with us as we continue to build a just and sustainable food system, one that is better not only for animals but for people and our planet.
Will you be a hero for farmed animals by supporting our life-changing work today?