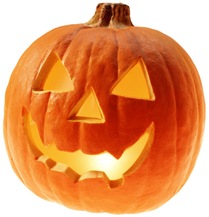 As fall creeps up on us, children and adults alike are preparing for a night of spooky fun this October 31st. Whether your plan is to watch a horror movie marathon, host a monster bash, or hand out candy to trick-or-treaters, chances are you've got sweets on your mind. Here are some cruelty-free treats that will satisfy any sweet tooth:
If you're a classic ghoul who wants to indulge in your childhood favorites, pick up some "accidentally vegan" sweets at your local supermarket. Chewy candies such as Airheads Taffy, Dots, Mike & Ikes, Skittles, Swedish Fish, and Sour Patch Kids have all forgone gelatin in their ingredients lists. Almost all lollipops are included in a cruelty-free diet, including the ever-popular Dum-Dum Pops and Blow Pops. For a more tart treat, grab some Pez, Sweet Tarts, or Smarties.
If you happen to crave chocolaty classics, Go Max Go Foods and Enjoy Life Foods offer rice milk chocolate bars, with specialty bars that rival the chocolate bars commonly found in trick-or-treat bags.
For the vamps and villains with more sophisticated taste buds, Allison's Gourmet and Sweet & Sara both offer gourmet vegan candies and specialty treats such as toffees, caramels, and marshmallows.
Annie's makes gummies reminiscent of those we grew up getting stuck in our teeth, without the unwholesome gelatin to worry about. For one-stop candy shopping, check out NaturalCandyStore.com's vegan section.
No matter what your Halloween treat plans are, be sure to visit
ChooseVeg.com
to learn more about cruelty-free living.