1. Cutting a cow's tail off without any pain medication.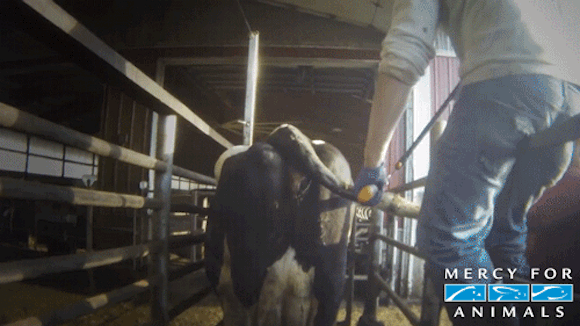 2. Breeding chickens to grow so large that their legs break under the birds' own weight.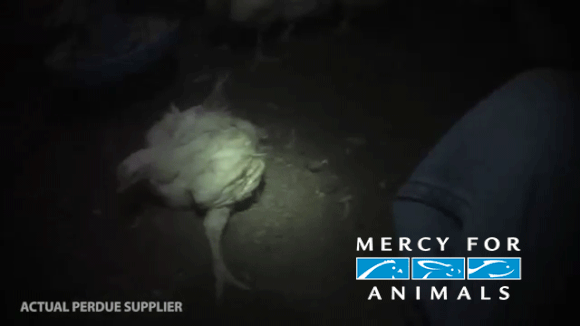 3. Spraying a cow in the face with high-pressure water.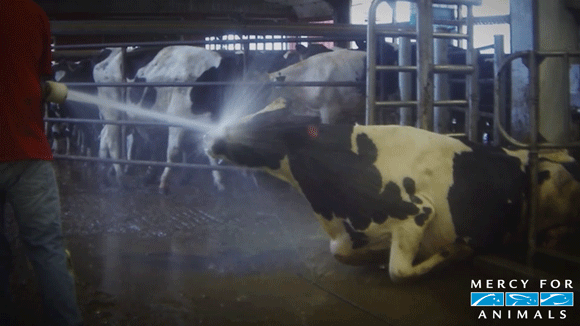 4. Slamming piglets headfirst onto concrete.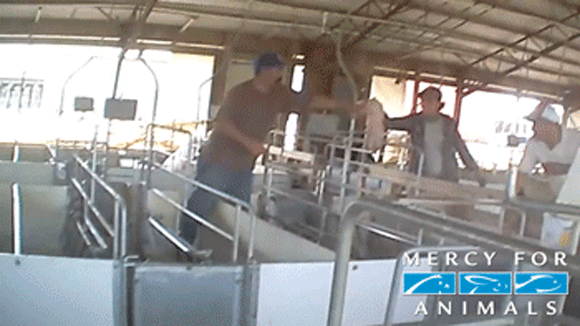 5. Stealing baby cows from their mothers.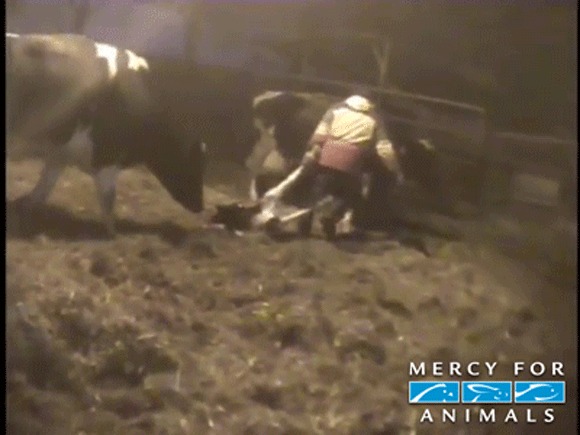 6. Grinding up male chicks for no reason.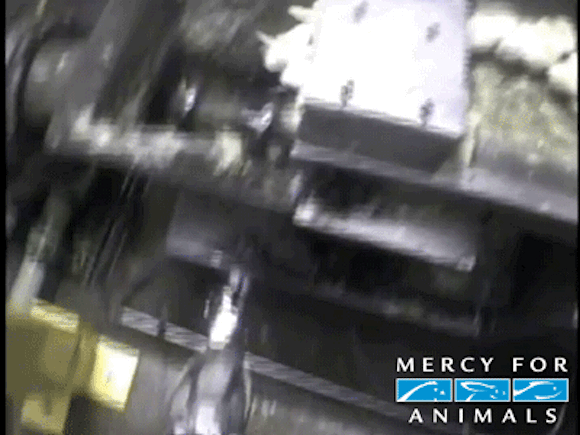 7. Locking up mother pigs.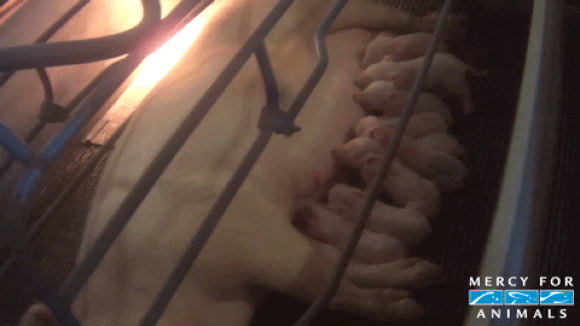 8. Keeping hens in cages so small the birds can barely move.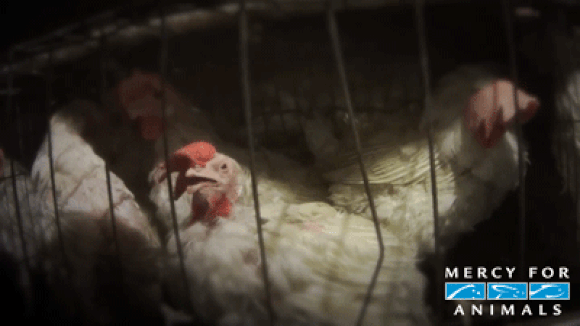 9. Using a blowtorch to singe the hairs around a cow's sensitive udder.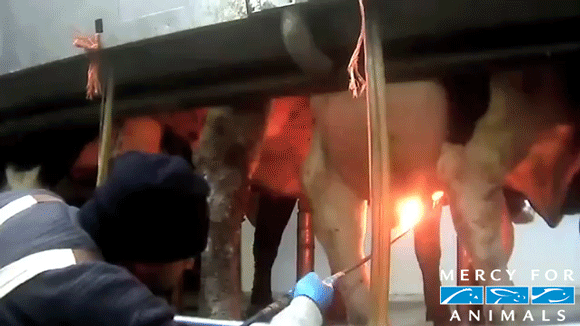 10. Skinning fish alive.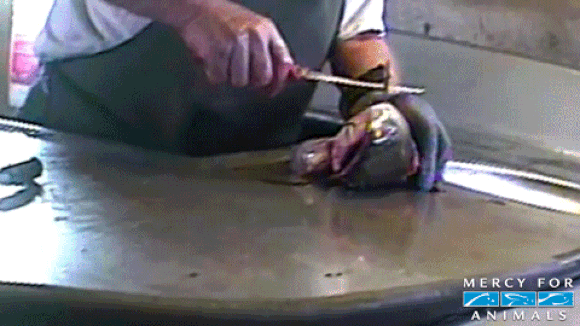 These barbaric acts are ALL 100 percent legal and show the complete disregard for animals on factory farms.
You can withdraw your support from this cruel industry by switching to a compassionate vegan diet. Click
here
to order your FREE
Vegetarian Starter Guide
.