You can give hope to animals in so many ways.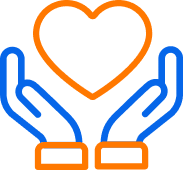 Donating cash, stock, or assets such as cars and jewelry
can make a significant impact on the lives of farmed animals. These resources power our work to construct a just and sustainable food system and create a world where animals are respected, protected, and free.
No amount is too small—every dollar helps create lasting change for animals.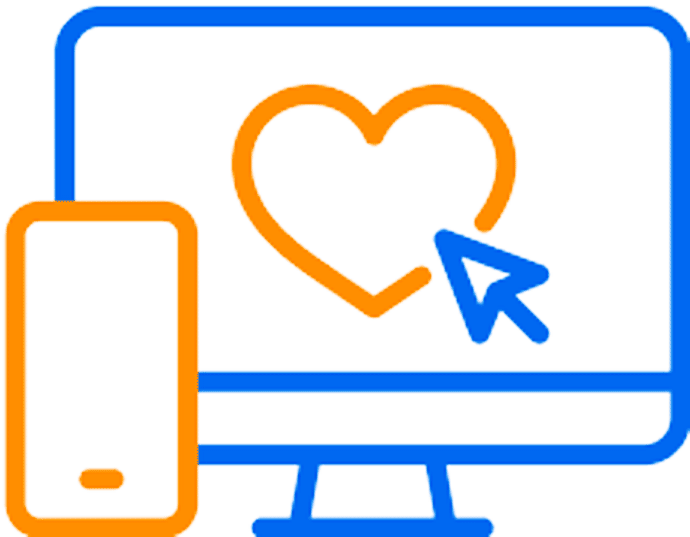 By donating now to Mercy For Animals
you can make the future for millions of animals brighter every day. Please choose one of the opportunities below to support our vital work.
ACTIVE CAMPAIGNING
THEY NEED YOU
Donate today to help animals.
Common Questions
Donating to Mercy For Animals is easy! Click here to be taken to our donation form where you can make a secure one-time or monthly gift.
All donations in the United States are tax-deductible to the full extent of the law. No goods or services are provided in exchange for your donation. If you are donating from Brazil, we are unable to offer you a deduction at this time.
Absolutely. The security and confidentiality of your information is our top priority. We use industry-standard SSL (secure socket layer) technology to provide a safe and secure environment for online donations. We will not sell, trade, or share your personal information with anyone or send donor mailings on behalf of other organizations. We will share personal information only if you give us permission to do so.
Yes! You can make a donation through the mail by sending a check to:
Mercy For Animals
1150 Conrad Court
Hagerstown, MD 21740-5905
You can make a donation by phone at 323-822-5124 Monday through Friday between 9 a.m. and 5 p.m. Pacific time.
All donations support our efforts to end animal cruelty and inspire compassion worldwide. They will be used where donations are needed most. Mercy For Animals prides itself on being one of the most effective animal charities. To see a breakdown of donation spending, visit MercyForAnimals.org/Financials and MercyForAnimals.org/OurCommitment.
Monthly donations can be canceled and the amount changed at any time. You can update your donation amount, charge date, or credit card by accessing your personal donor portal. To cancel your monthly gift, please contact [email protected] or call 323-822-5124.
Any questions about your donation can be answered by emailing [email protected] or calling 323-822-5124.
Mercy For Animals uses your information to keep you up to date on our campaigns and programs and to improve our websites and campaigns. Please visit MercyForAnimals.org/privacy-policy for more details regarding information you share with Mercy For Animals.
Many employers offer some sort of gift-matching program, and it's a great way to double your impact! You can search for your employer here or through our donation form. If you don't see your employer listed, reach out to your supervisor or HR representative for more information.
Absolutely! Fundraise for Animals is a Mercy For Animals campaign to empower our supporters and friends to raise funds and awareness for our mission to end industrial animal agriculture by constructing a just and sustainable food system—and you can be part of it!
Including Mercy For Animals in your planned giving is one of the best ways to leave a legacy of compassion. For more information on making Mercy For Animals a part of your will, visit mercyforanimals.org/yourlegacy/.
You can support Mercy For Animals through a one-time donation, a monthly donation, or special planned-giving options, such as making Mercy For Animals a part of your will or retirement plan.
Our mission is to construct a compassionate food system by reducing suffering and ending the exploitation of animals for food. The Global Impact Center tracks our progress with real-time program results and major milestones. Mercy For Animals is a BBB accredited charity. The Better Business Bureau's mission is to be the leader in advancing marketplace trust.
To receive accreditation, Mercy For Animals met 20 required standards that address four themes: governance, results reports, finances, and truthful and transparent representations.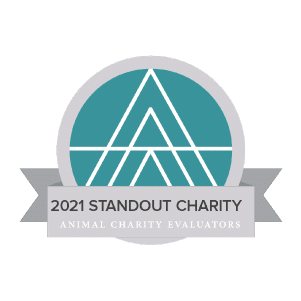 Animal Charity Evaluators (ACE) has recommended Mercy For Animals as a standout charity.
This independent group recognizes organizations that create the greatest impact for animals. ACE's ranking affirms our position as one of the world's most highly effective charities for reducing animal suffering.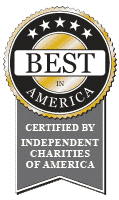 Mercy For Animals has been consistently named Best in America by the Independent Charities of America, a seal awarded to less than 1% of charities nationwide each year.
"The Independent Charities Seal of Excellence is awarded to [charities] … that have, upon rigorous independent review, been able to certify, document, and demonstrate on an annual basis that they meet the highest standards of public accountability, program effectiveness, and cost effectiveness."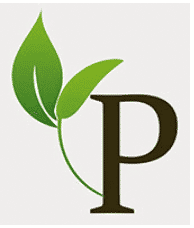 Mercy For Animals is named one of the "15 Top High-Impact Nonprofits" in the category of "animal welfare, rights, and protection" by Philanthropedia.
"Mercy For Animals has an immensely talented and dedicated crew of employees and attracts legions of volunteers. They are also fiscally responsible and make a great impact choosing campaigns that are not only effective, but cost-efficient."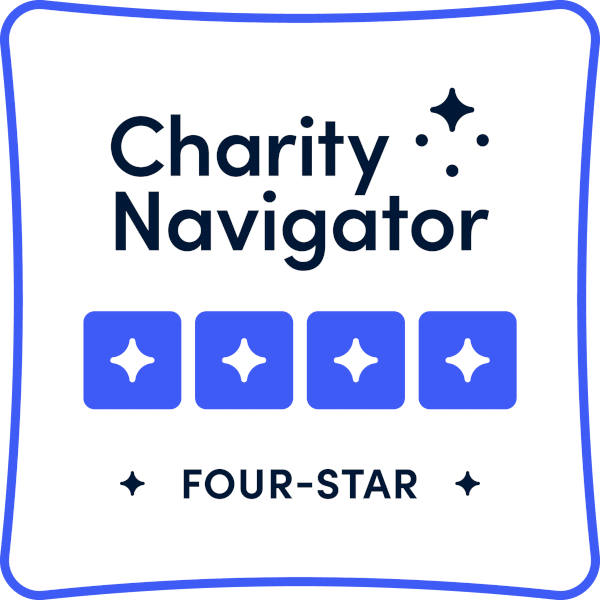 Charity Navigator is a charity assessment organization that evaluates hundreds of thousands of charitable organizations based in the United States.
Mercy For Animals is a four-star charity, meaning that we exceed or meet best practices and industry standards across almost all areas and that we are highly effective.