Mercy For Animals has everything you need to bring the compassionate holiday spirit to life. Getting ready for the holidays has never been so easy, and you'll feel even better knowing that your purchase supports our vital work.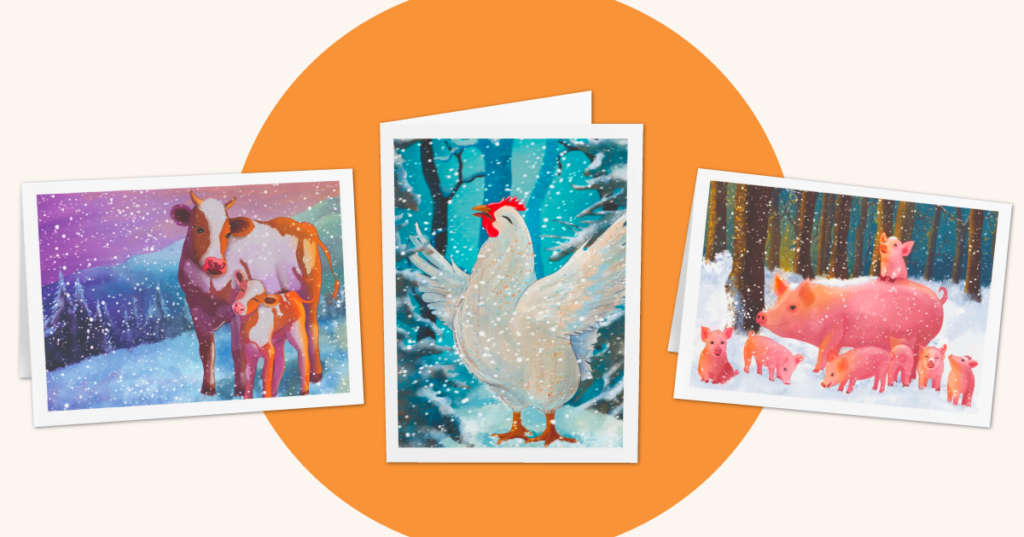 Just in time for your snail mail season's greetings, Mercy For Animals' new cards let you spread the message of love and hope with blank insides for the most personalized messages possible.
Send a message of love and hope with this one-of-a-kind limited-edition ornament. The ribbon is perfect as a gift-wrapping accent or an adornment on a tree or holiday wreath.
Give a gift of $50 or more and receive a free holiday ornament!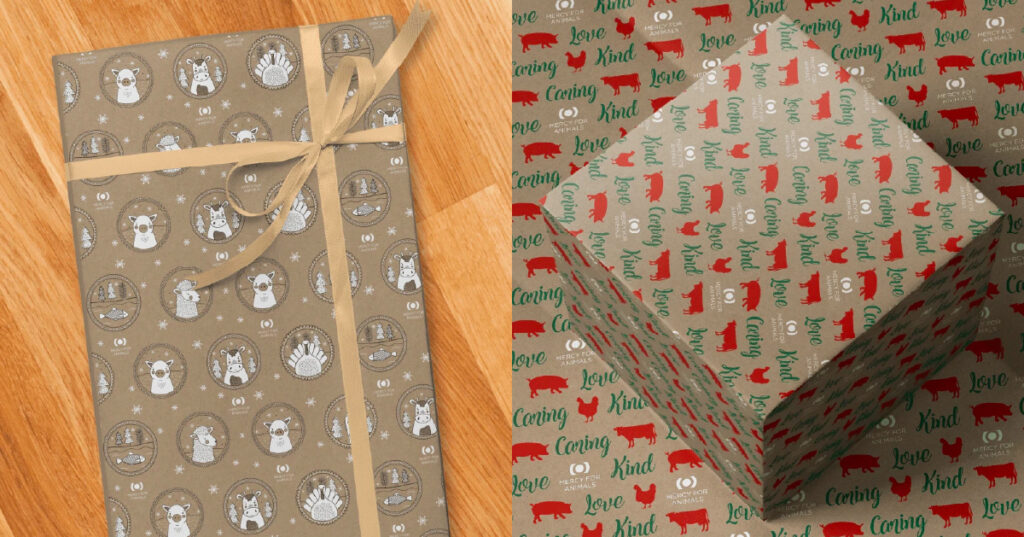 Show off your notions of love and kindness for farmed animals with Mercy For Animals' endearing limited-edition wrapping paper. Perfect for the holidays!
Wrap up your gifts with a touch of compassion!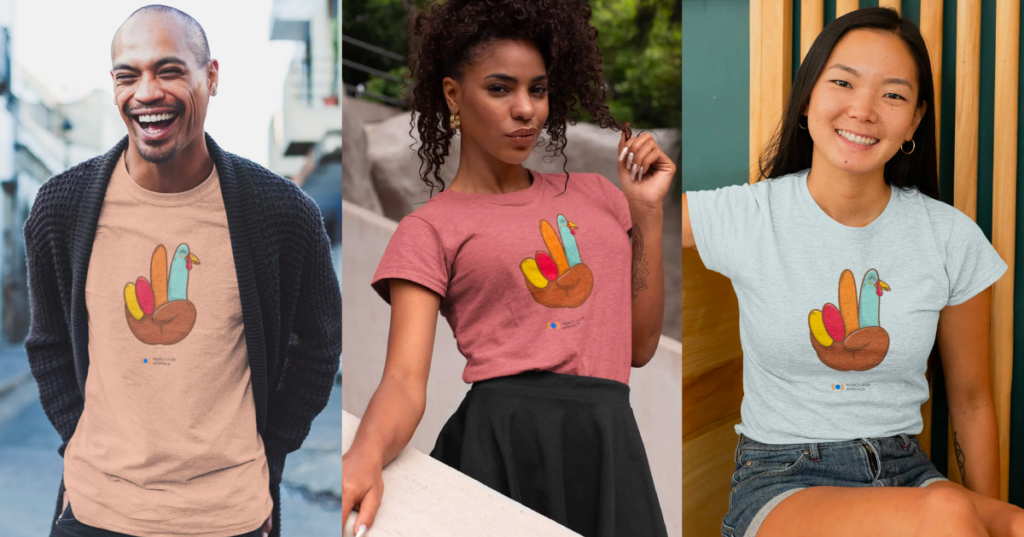 This special-edition T-shirt is an adorable way to encourage everyone to leave these sweet and sensitive animals off the menu. Available in a variety of amazing colors that are perfect for everyday wear!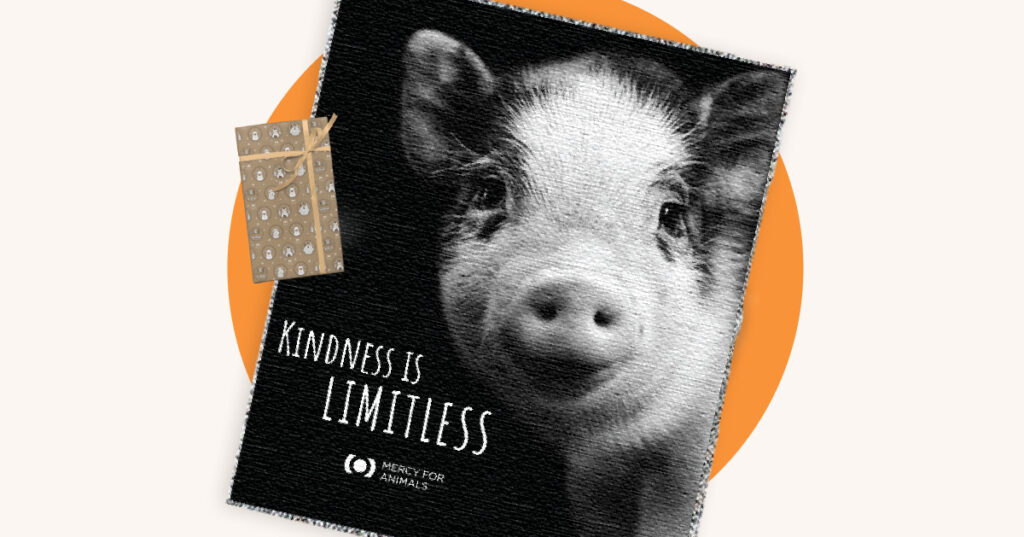 Anyone would love to wrap up on chilly nights with this gentle reminder that we all have limitless love and compassion. If a picture speaks a thousand words, this throw is sure to make an impact!
Snuggle up in Mercy For Animals' 'Kindness' throw blanket!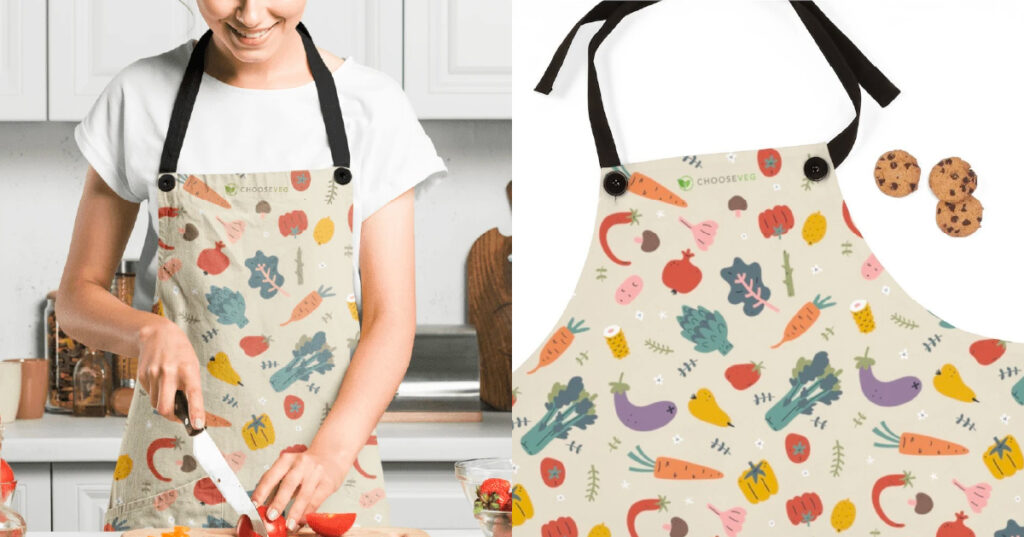 This machine-washable apron is an adorable way to encourage everyone to choose veg-based eating! It'll add the perfect amount of compassionate whimsy to any household! Be sure to check out the matching tea towel and oven mitt too.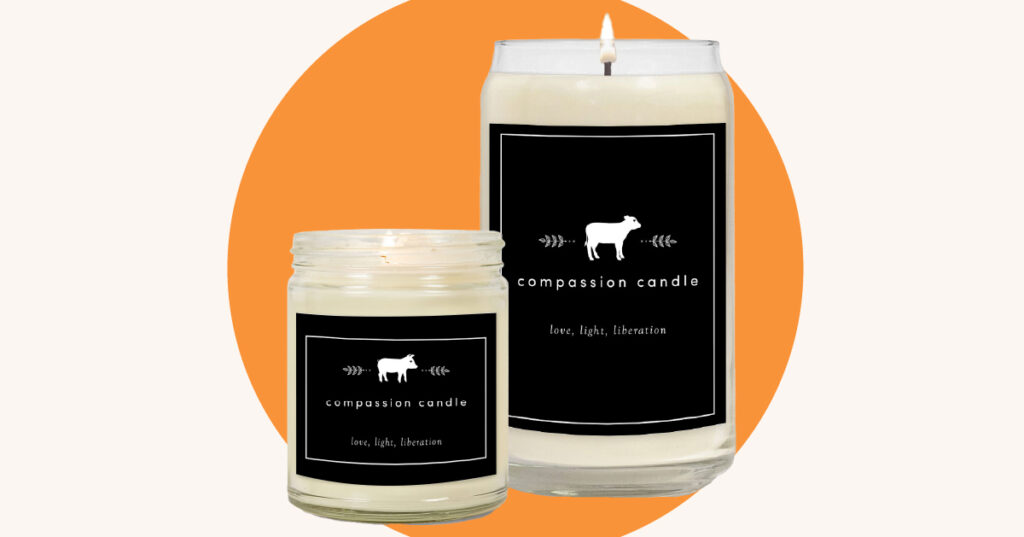 Perfect for the holiday season, this candle scent is a celebration of brown sugar, cinnamon, vanilla, and pralines with hints of woodsy white cedar and musk. It will set the stage for a heartwarming holiday glow that will fill any room with coziness, warmth, and a sense of compassion.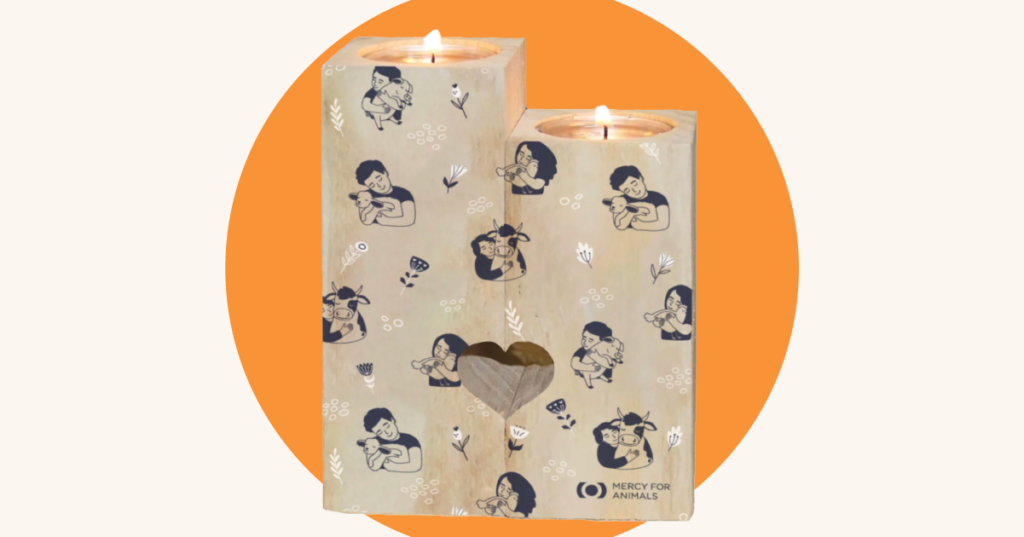 This charming tealight candlestick set is a great way to showcase your love for farmed animals! It is a new addition to the Mercy For Animals store and looks wonderful in any compassionate household.
Give as a great present, or grab one for yourself!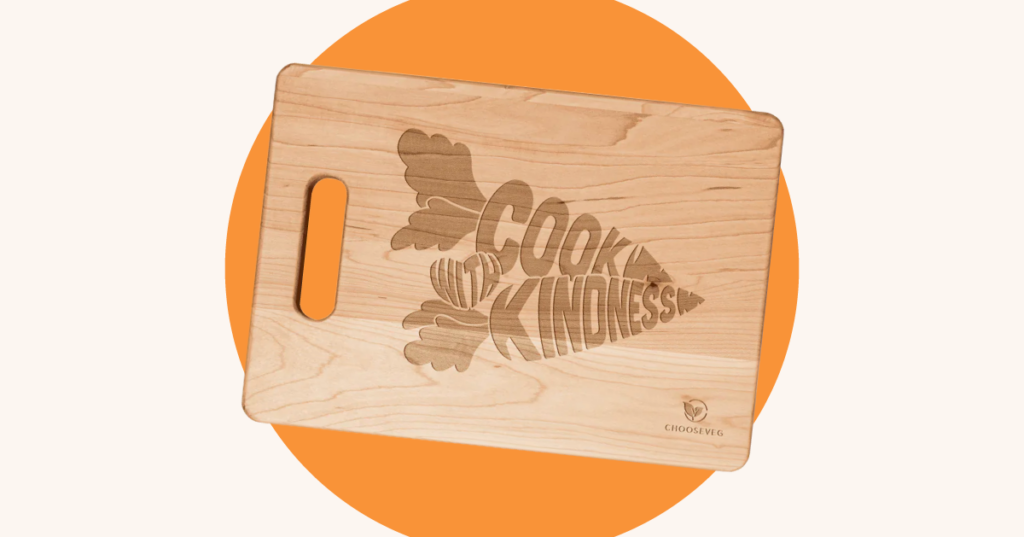 Inspire others to cook with kindness with this stunning, durable handcrafted maple cutting board. It is available in a variety of sizes and would make wonderful housewarming, holiday, or special-occasion gifts.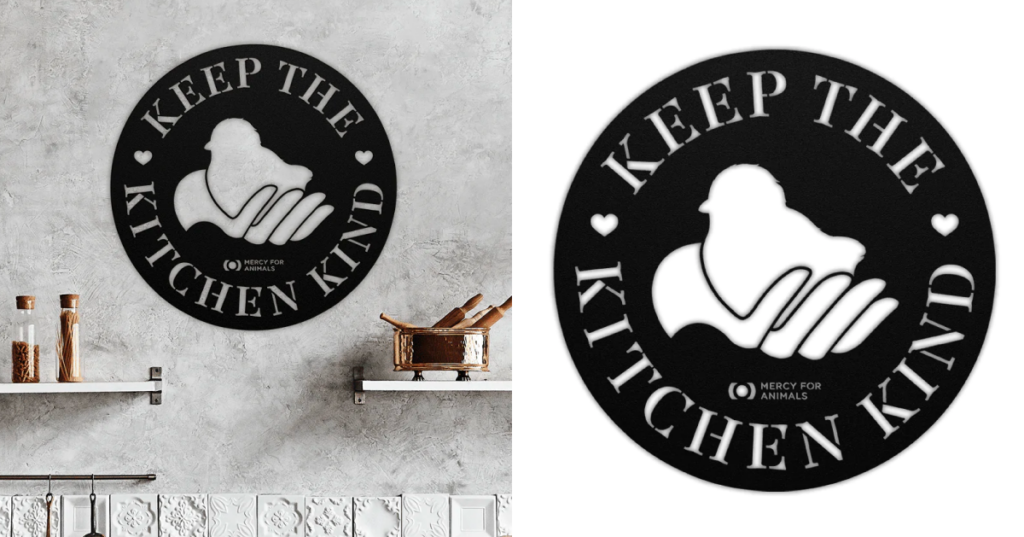 An elegant way to encourage everyone to choose veg-based eating, this wall art will add compassion to any household! It is available in a variety of sizes and would make the perfect gift.
Add compassion to any kitchen!
Now that your shopping is complete, you can plan your holiday meal—even if it's a meal for one! Check out these delicious plant-based roasts and irresistible vegan appetizers.
*Production and shipping times on Mercy For Animals items may vary and are not guaranteed.