Canadian consumers care about the treatment of animals raised for food and are increasingly concerned about corporate responsibility and transparency in the food system. Despite this, many restaurant chains have not yet committed to adopting a set of higher welfare standards for chickens in Canada. 
This report ranks 20 pizza, burrito, and chicken chains in Canada, highlighting those that are leading the way on this important issue and those that have failed to take action.
ANIMALS DESERVE BETTER 
Each year, nearly 750 million chickens raised for meat (termed "broilers" by the industry) are killed in Canada. These birds account for more than 90 percent of the land animals farmed for food in the country, making broiler welfare one of the most pressing animal welfare concerns in the food industry today.  
Standard practices in the chicken industry would shock most consumers.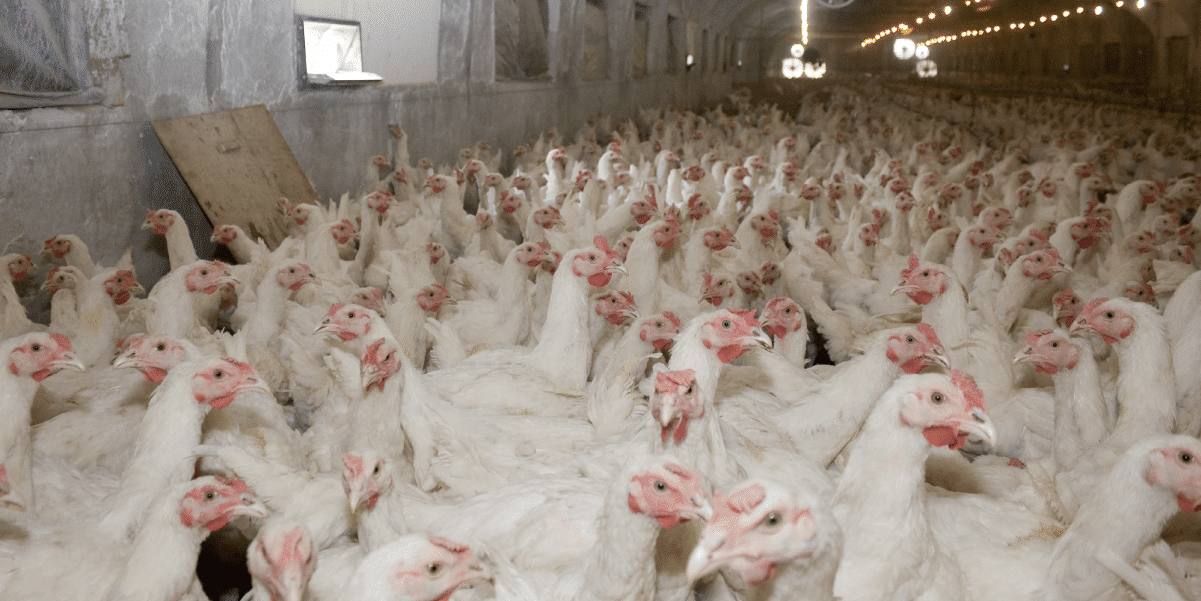 The overwhelming majority of broilers in Canada have been bred for rapid growth, which often results in immobility, organ stress, and heart disease. Birds live crowded together in sheds on waste-soaked litter, which leads to ammonia burns and respiratory problems. They are killed at five to seven weeks of age, historically through cruel live-shackle slaughter, which involves shackling fully conscious chickens upside down on a line that drags them through electrified water. 
It doesn't have to be this way.
RESTAURANTS CAN HELP
After incredible momentum across the food industry to end cage confinement of laying hens, more than 50 companies in Canada and more than 500 around the world have taken action to improve welfare for the other chickens in their supply chains: broilers. 
These companies—including major chains like Tim Hortons, Subway, and Popeyes—adopted the Better Chicken Commitment, the leading set of standards that address the most-pressing welfare issues affecting broilers by establishing minimum welfare requirements for chicken suppliers, covering breed, environment, and slaughter practices.
RANKINGS
Categories
Leading the Industry on Broiler Welfare: Companies in this category have demonstrated clear leadership on animal welfare by adopting BCC standards. We commend them for their commitment to addressing this key animal welfare issue and for publishing strong, meaningful policies.
Initiating Work on Broiler Welfare: Companies in this category have made progress on broiler welfare by publishing BCC policies for the United States. We encourage them to demonstrate consistency and equity across regions by extending their BCC policies to Canada.
Lagging on Broiler Welfare: To date, companies in this category have not published—for any region of operation—a broiler welfare policy that adequately addresses the most-critical welfare concerns. They have failed to ban practices that promote the greatest suffering in their broiler supply chains.
Criteria
Policies are evaluated according to timely implementation (2024–2026) and alignment with the following Better Chicken Commitment standards:
Reducing stocking density to

30kg/m

2

and prohibiting broiler cages* 

Providing birds with litter, lighting, and enrichments that meet BCC standards

Processing chickens in a manner that avoids pre-stun handling and instead uses a multistep

controlled-atmosphere processing system that induces an irreversible stun

Using only BCC-approved breeds that demonstrate higher welfare outcomes

Complying with all standards via third-party auditing
*The National Farm Animal Care Council's Poultry Code of Practice requirement of 31 km/m2 meets this standard.
Pizza Chain Rankings
Leaders: 241 Pizza, Boston Pizza, Panago Pizza
Initiators: Papa Murphy's, Papa John's
Laggards: Domino's Pizza, Pizza Hut, Pizza Nova, Pizza Pizza, Toppers Pizza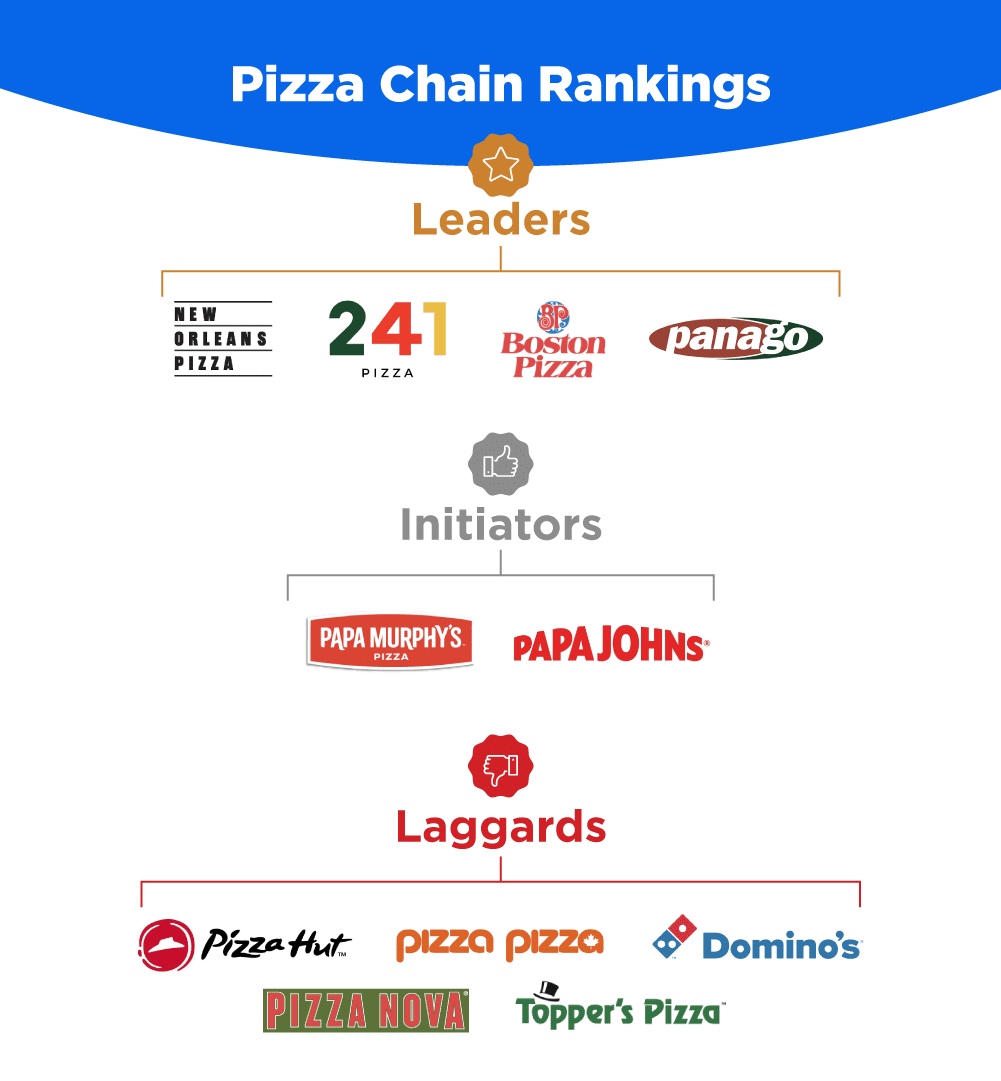 Chicken Chain Rankings
Leaders: Popeyes
Laggards: KFC, Mary Brown's, Nando's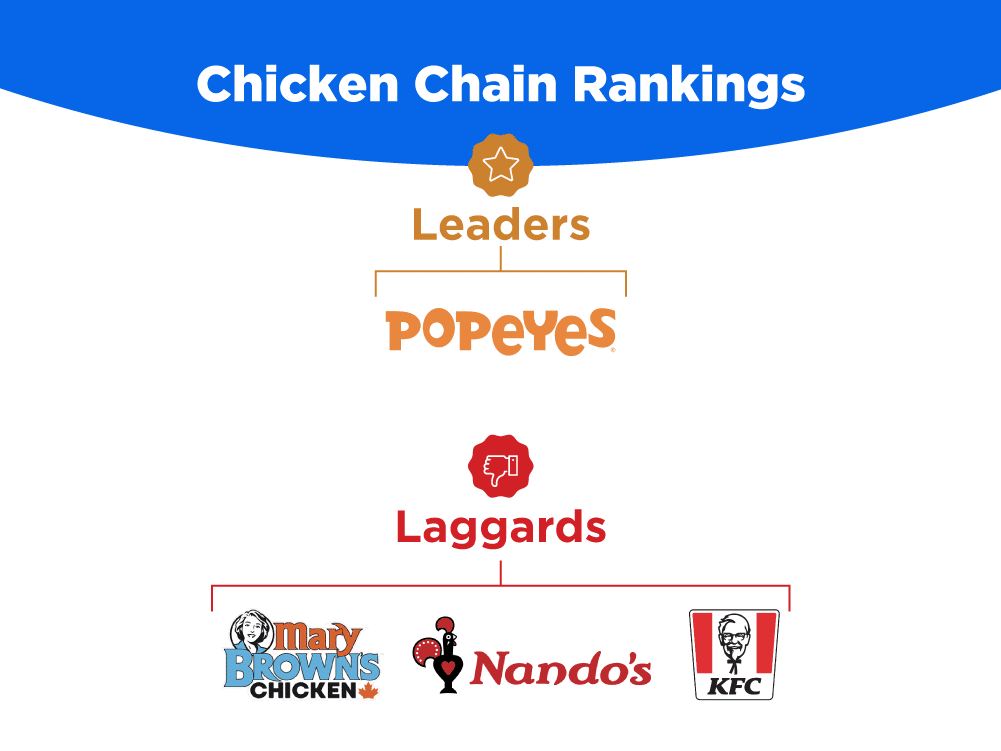 Burrito Chain Rankings
Leaders: Chipotle, Fat Bastard Burrito, Quesada 
Laggards: BarBurrito, Burrito Boyz, Extreme Pita, Mucho Burrito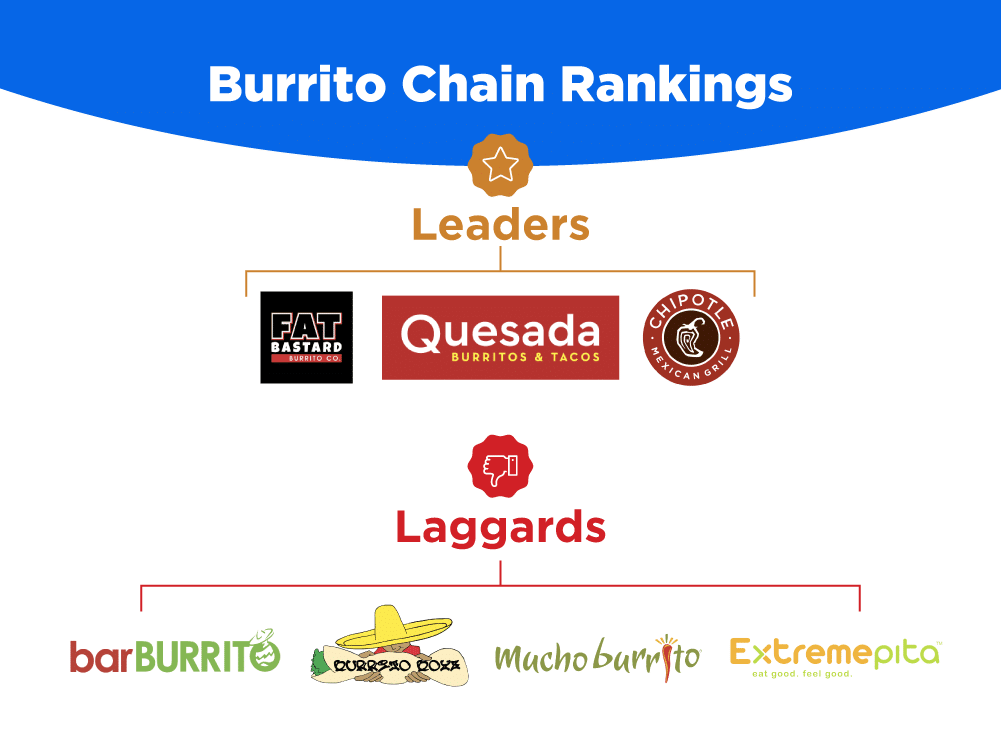 ISN'T THE CANADIAN CHICKEN INDUSTRY REGULATED BY THE GOVERNMENT?
While the National Farm Animal Care Council (NFACC) has a code of practice for chicken farms in Canada, no federal laws protect farmed animals, and NFACC's guidelines are neither enforceable nor adequate to protect chickens from the most egregious causes of suffering.
NFACC is a taxpayer-funded organization that is, unfortunately, dominated by industry interests and commodity groups. The codes often don't align with the latest in animal welfare science and fall far short in protecting animals from horrific cruelty at factory farms in Canada. — Leah Garcés, President of Mercy For Animals
For a detailed comparison of Better Chicken Commitment standards and NFACC's Poultry Code of Practice, please visit https://betterchickencommitment.com/en-CA/nfacc-comparison/.