Protesters gathered in front of the World Trade Center in Mexico City, where Walmart received the 2018 Socially Responsible Enterprise Award from the Mexican Center for Philanthropy.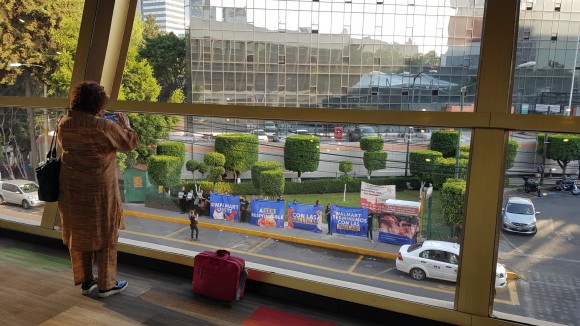 "This event is the best opportunity to ask Walmart Mexico and Central America to evaluate its strategy for social responsibility and establish an animal welfare policy that rejects the use of cages in its egg supply chain, said Gustavo Olvera, senior campaign specialist at MFA Latin America.
In Mexico over 190 million chickens are forced to live in battery cages. These cages usually contain six to eight hens, each bird given floor space smaller than a letter-sized sheet of paper. The birds can't even spread their wings and many become trapped and painfully mangled in cage wire or under feed trays.
Battery cages are so cruel they have been banned in
six U.S. states
and the
entire European Union
. In Latin America more and more companies are pledging to eliminate cages from their egg supply chains.
Chickens are intelligent and social animals
who experience both joy and pain. Sadly, they are among the most abused animals on the planet. Shortly after hatching, hens have the tips of their
beaks sliced off without painkillers
, because egg suppliers know that cage confinement is stressful and hens can develop a compulsion to peck at one another. Their natural life span can be up to 12 years, but hens used for eggs are slaughtered within merely two, when their egg production falls.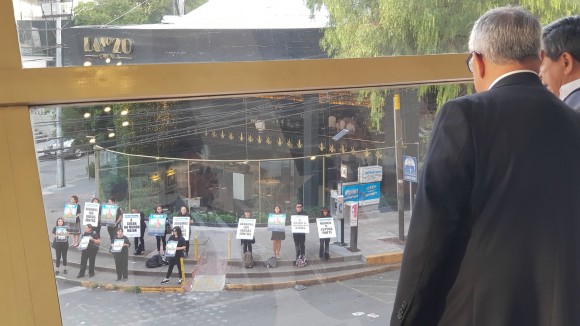 Mexicans are appalled by the terrible conditions in which most chickens live. And
recent studies show
that consumers are willing to pay higher prices for less-cruel products. This is why MFA is urging Walmart Mexico and Central America to join the growing list of companies refusing to use battery cages.
In the U.S. Walmart announced that it would
eliminate battery cages
from its egg supply chain by 2025. In Mexico many leading companies, such as Grupo Bimbo, McDonald's, Starbucks, and Pepsi, have already publicly pledged to stop using eggs produced in cage facilities by that same year.
As one of the most important supermarket chains in Latin America, Walmart has the power and the ethical responsibility to implement animal welfare policies to end extreme and unnecessary animal cruelty in its supply chain.