Most of us are disconnected from the food on our plates. This is what vegans see when a friend eats meat.
1. Those few slices of bacon forced an innocent pig to live a life behind bars.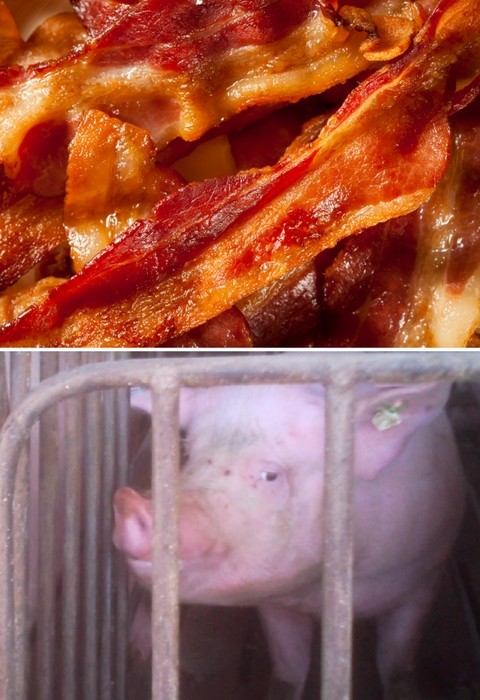 2. A juicy burger came from a gentle cow who was severely abused.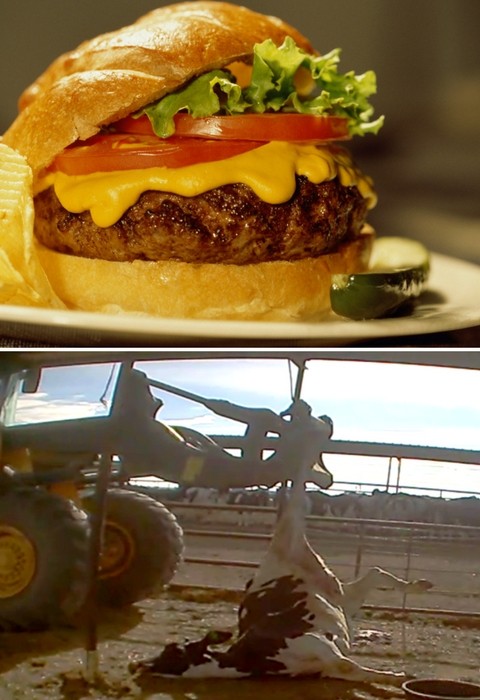 3. Your breaded catfish came from a helpless animal who just wanted to live.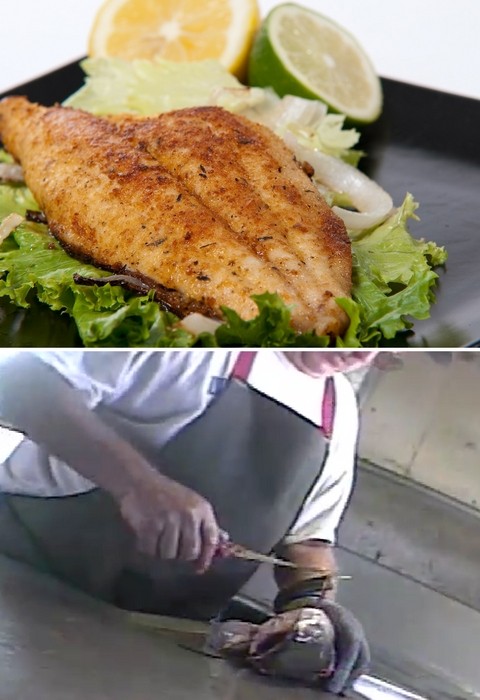 4. Those chicken nuggets were once an intelligent and kind being who wanted only love.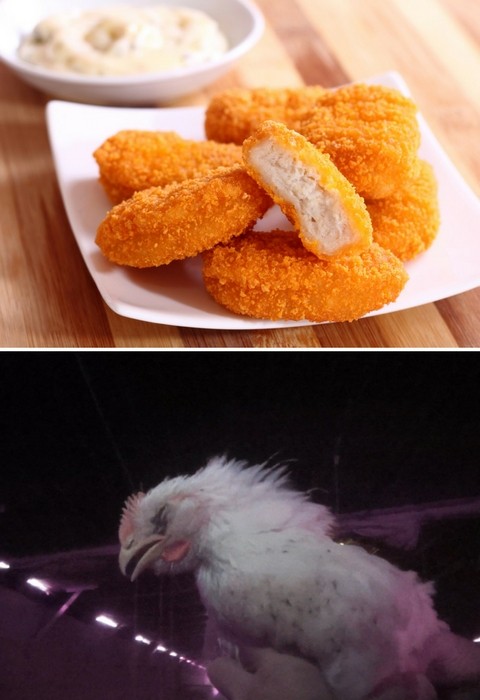 5. Your duck dinner came from an animal who knew nothing but cruelty.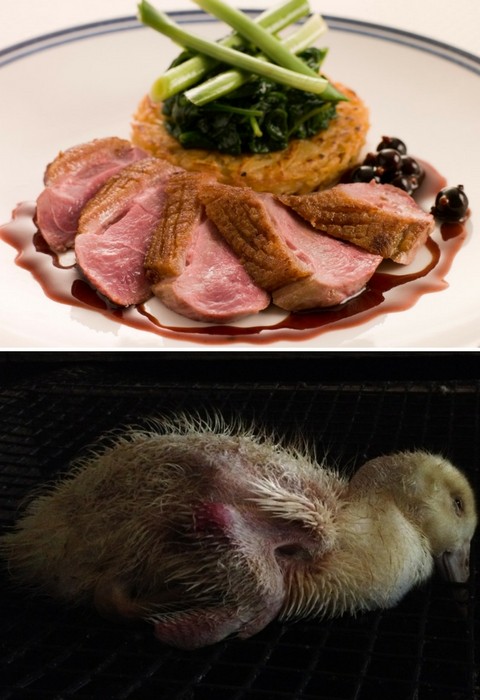 6. The ham on the table was once a sweet baby who lived a tortured life.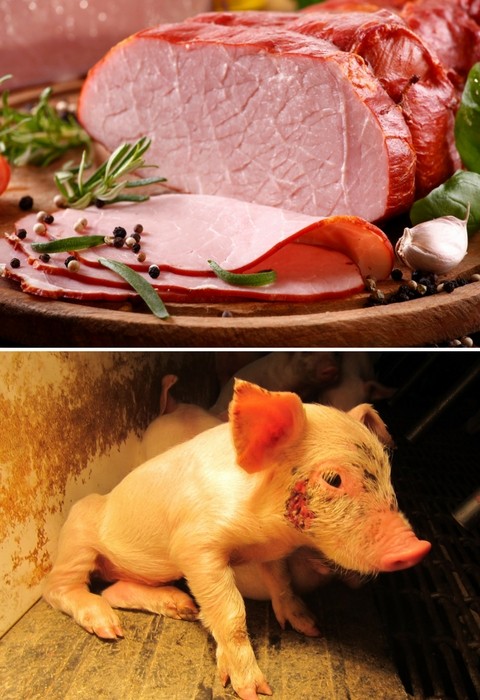 7. The hot dog on the grill is made of the remains of several animals who suffered their entire lives.
8. Those lamb chops came from a gentle baby who just wanted to be with her mom.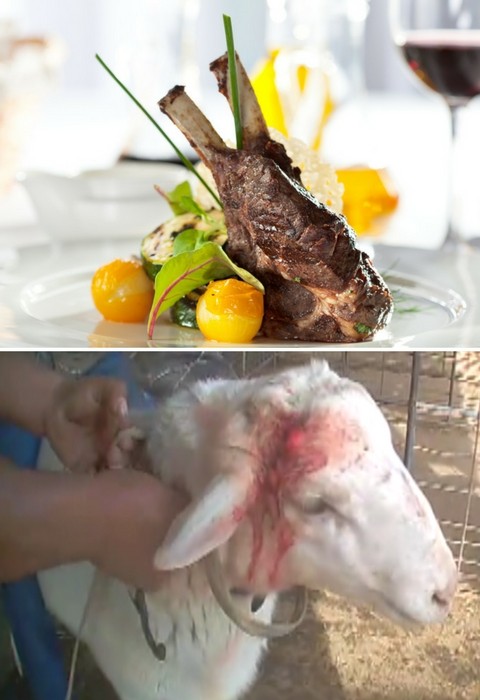 9. That roasted chicken was a bird who never saw the sun or felt the grass beneath her feet.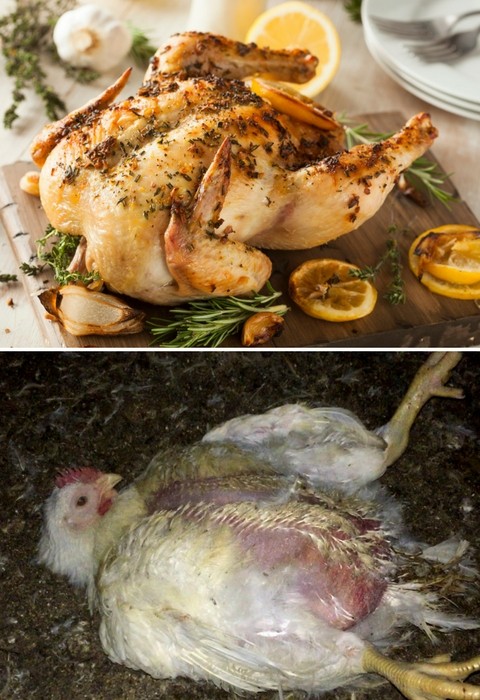 10. Your Thanksgiving turkey was once a bird who simply wanted to be free.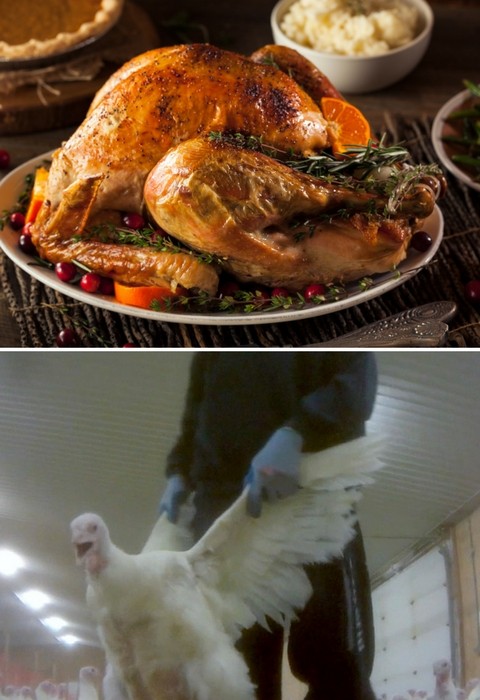 11. Your veal chop came from a calf who was taken away from his mother moments after being born.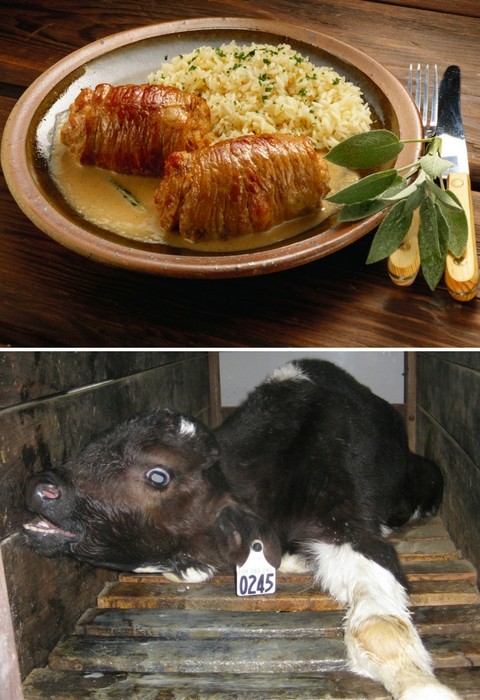 The meat on your plate was once a living, breathing animal who didn't want to die. Make the connection. Have compassion. Go vegan. Click
here
for free recipes and tips.