In a major win for farmed animals and First Amendment rights, a federal judge declared Wednesday that
Iowa's ag-gag law was unconstitutional
. The term "ag-gag
"
typically refers to state laws that forbid undercover filming or photography at factory farms, laws targeting whistleblowers of animal abuse. Judge James Gritzner of the U.S. District Court for the Southern District of Iowa said the 2012 law violated the First Amendment's free speech protections.
The suit was brought on behalf of several clients by the Law Office of Matthew Strugar, the ACLU of Iowa, the Animal Legal Defense Fund, and others.
The now-defunct law threatened up to one year in jail for entrance to an agricultural facility under false pretenses, essentially making undercover investigations illegal. The Iowa legislature passed the measure after Mercy For Animals released horrific hidden-camera footage of
animal abuse at Iowa Select Farms
and
Sparboe Farms
.
The Iowa court cited both investigations in the ruling, saying the ag-gag law was passed on the heels of "investigations that brought critical national attention to Iowa's agricultural industry.
MFA applauds Judge Gritzner for upholding freedom of speech and simultaneously fighting for a more transparent food system. The public has a right to know how food is produced and how animals are treated at factory farms and slaughterhouses.
This isn't the first time such a law was struck down.
Twenty-eight states have attempted to pass ag-gag laws and only nine succeeded.
Six ag-gag laws remain
in effect, in
Missouri
,
Arkansas
, Montana, Kansas, North Dakota, and
North Carolina
. The anti-whistleblower laws in Idaho and Utah—and now Iowa—have been overturned.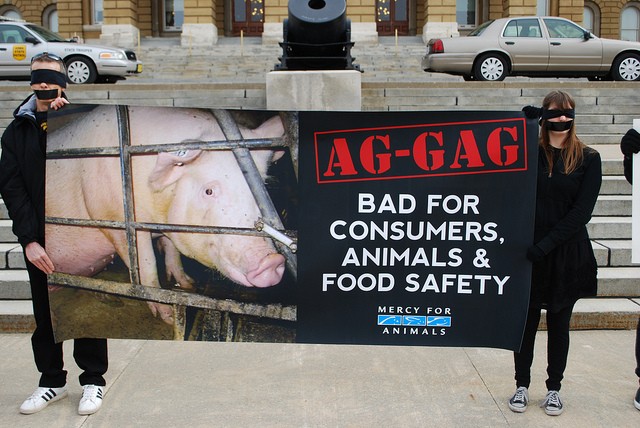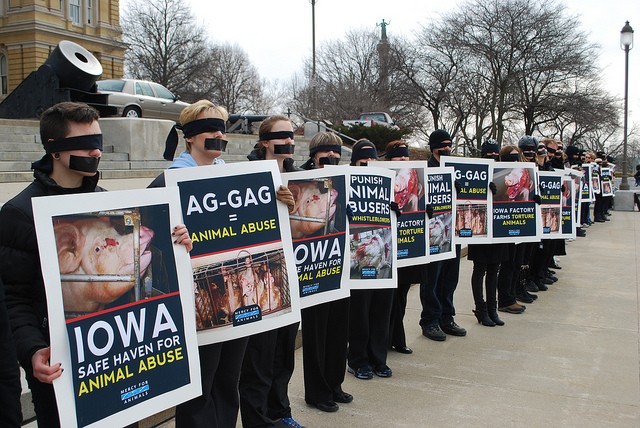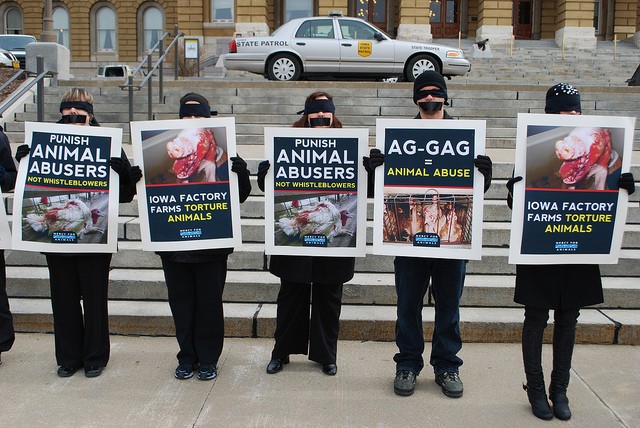 Undercover investigations are crucial for getting the truth about factory farming out to the public, and these laws are designed to make whistleblowing—to expose abusive and unhygienic conditions for animals, workers, or both—even riskier. But with the legal precedent set by overturned ag-gag laws in
Idaho
and
Utah
, hopefully we'll see all these unjust laws struck down very soon.
In the meantime, let's celebrate this incredible victory! And remember, no matter where you live, you can take a stand against factory farm corruption by simply refusing to pay for it. Please
check out ChooseVeg
to learn how to move toward compassionate plant-based eating, and
share videos from MFA's undercover investigations
to help inform your social network. You can also spread the word about ag-gag laws by joining
MFA's #NoAgGag movement
.