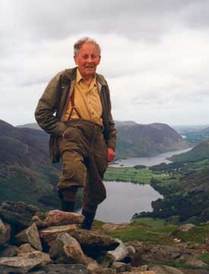 MFA would like to wish a Happy 100th Birthday to the late, inspirational Donald Watson! Watson, a vegetarian for 80 years and vegan for 60 years of his long life, co-founded The Vegan Society with Elsie Shrigley in 1944. He coined the word "vegan" and supplied its first definition, which The Vegan Society has adapted to the following:
"A philosophy and way of living which seeks to exclude — as far as is possible and practical — all forms of exploitation of, and cruelty to, animals for food, clothing or any other purpose; and by extension, promotes the development and use of animal-free alternatives for the benefit of humans, animals and the environment."


Considered by many to be the founder of the modern vegan movement, Watson will continue to be a highly inspirational figure for vegans everywhere. To start your own journey toward vegan living, visit
ChooseVeg.com
.