It is with great excitement that we announce to you that Mercy For Animals is expanding its vital campaigns on behalf of farmed animals to the largest metropolis in the nation – New York City!
We're bringing our vital work for animals to millions of New Yorkers. Through
grassroots activism
, education and
advertising campaigns
, research and
undercover investigations
, and work with news media, MFA will broaden our efforts to open consumers' hearts and minds to the
plight of farmed animals
and empower them to make
humane food choices
.
It is also with great honor that we introduce you to Lydia Chaudhry, MFA's New York Campaign Coordinator. Lydia will be leading MFA's efforts in all of these areas. She is a veteran of over a decade of outreach work focused on promoting ethical veganism, as well as a graduate of the chef's training program of The Natural Gourmet Institute in New York. In addition to her activism on behalf of numerous animal advocacy groups, she has also taught vegan cooking.
With this expansion we are also opening a New York Advocacy Center, centrally located in Manhattan. Now, with our new Advocacy Center, we'll be able to do more than ever to involve more activists in our groundbreaking work to protect animals. Check out these photos of the Advocacy Center (computers and office chairs coming soon).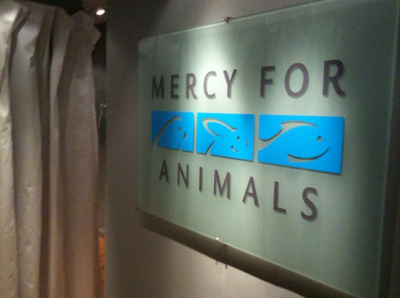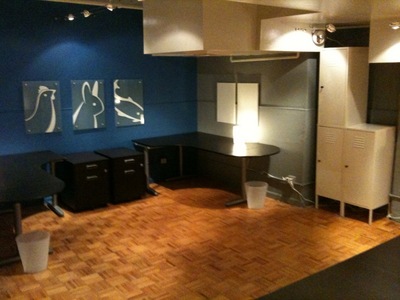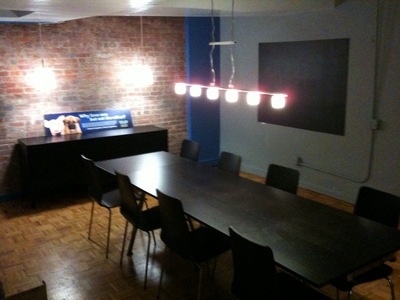 Our new center is so much more than an office; it will serve as a vital resource and clearinghouse of opportunities, information, and support for activists interested in protecting farmed animals! We will offer:
Volunteer and Internship opportunities – learn how to expand our grassroots efforts in leafleting, feed-ins, and tabling, as well as contribute to office and administrative support;
Access to MFA vegan outreach literature and other activist materials;
Information and the latest news on the current state of factory farming and the best ways to fight it;
Cooking classes and workshops providing the tools to effectively promote cruelty-free eating
Please consider attending one of our upcoming Volunteer Orientation Sessions
. For your convenience, we already have two sessions planned; pick a date that works with your schedule.
Click here
for all the details.
For more information on the center, and to get active with MFA in New York, please email Lydia at
[email protected]
Thank you for all of your continued support – which has allowed MFA to broaden its vital campaigns to New York, one of the most influential and dynamic cities in the nation. Your involvement and dedication have enabled us to move closer to the day when all animals are treated with the respect and compassion they deserve.