In my years as a vegan and an animal rights activist, I never imagined organizing an effort to deliver more than 1,300 plant-based meals in Newark, New Jersey.
I started volunteering for Mercy For Animals six years ago, around the time I began my vegan journey. In my new volunteer role as Mercy For Animals head organizer for Newark, New Jersey, I unite volunteers, organize and lead events, and increase awareness about animal rights and a plant-based lifestyle.
Like so many places, my city was shut down by the global COVID-19 crisis, halting what I had hoped would be a promising year to grow our movement locally in Newark and in communities of color. But the pandemic did spark a Mercy For Animals pilot program called Plants to the People. This program reimagines activism and gives us a way to be more effective amid a pandemic and the biggest social and racial justice movement in over six decades. As a person of color who has seen little diversity in the animal rights movement overall, I have always prioritized welcoming more people from BIPOC (Black, Indigenous, and people of color) communities.
Through Plants to the People and my new organizer role, I helped connect 10 New Jersey vegan restaurants and food vendors with urban environmental group
Newark Science and Sustainability
and Newark-based
Bridges Outreach
, a homeless outreach organization.
Of the 10 restaurants and vendors, nine are owned by people of color and two are based in Newark. Over nearly three months, they prepared hot meals for young people attending a five-week outdoor day camp, visitors at a week-long city garden tour, community residents and visitors at a fall block party, and unhoused residents all over Newark.
These vegan restaurants and food vendors are Blueberry Cafe Juicebar and Vegan Grille, Newark; Ginger Fig Cafe, Clifton; How Delish HD, West Orange; More Life Cafe, Jersey City; Plant Base, Jersey City; Seed Burger, New Brunswick; ShaRee Amour, Orange; Vegans of Seitan, Linden; Vege Kingdom Cafe, Newark; and Vibez Juice and Vegan Cafe, Jersey City.
Plants to the People provided funds to enable these restaurants and vendors to help people in their communities, particularly people of color, who are especially vulnerable to COVID-19. The systemic racism still so deeply ingrained in our country undermines the overall health and wellness of BIPOC communities. And food deserts, which disproportionately affect BIPOC communities, generally result in high consumption of animal products, directly linked to diet-related diseases that compromise immune systems.
Financial support from Plants to the People to our vegan food partners has also aided restaurants that have struggled from months-long shutdowns and empowered them to provide healthy plant-based meals to programs run by Newark Science and Sustainability and Bridges Outreach.
Plants to the People also demonstrates Mercy For Animals' active commitment to racial justice. To grow our movement, we need to find common ground with other movements that aren't necessarily focused on animal rights.
One way to grow our movement is to support and join efforts that focus on providing access to foods that don't compromise our health or exploit animals and the planet. Another is to fight alongside groups, such as Black Lives Matter, that are pressuring governments to address the social and racial inequities that have disenfranchised BIPOC communities.
While the restaurants and vendors we partnered with are passionate about providing healthier food to their communities, most were not aware of Mercy For Animals and our mission to construct a compassionate food system. Their participation in Plants to the People has helped us forge alliances with vegan entrepreneurs of color who live and work in the communities they serve.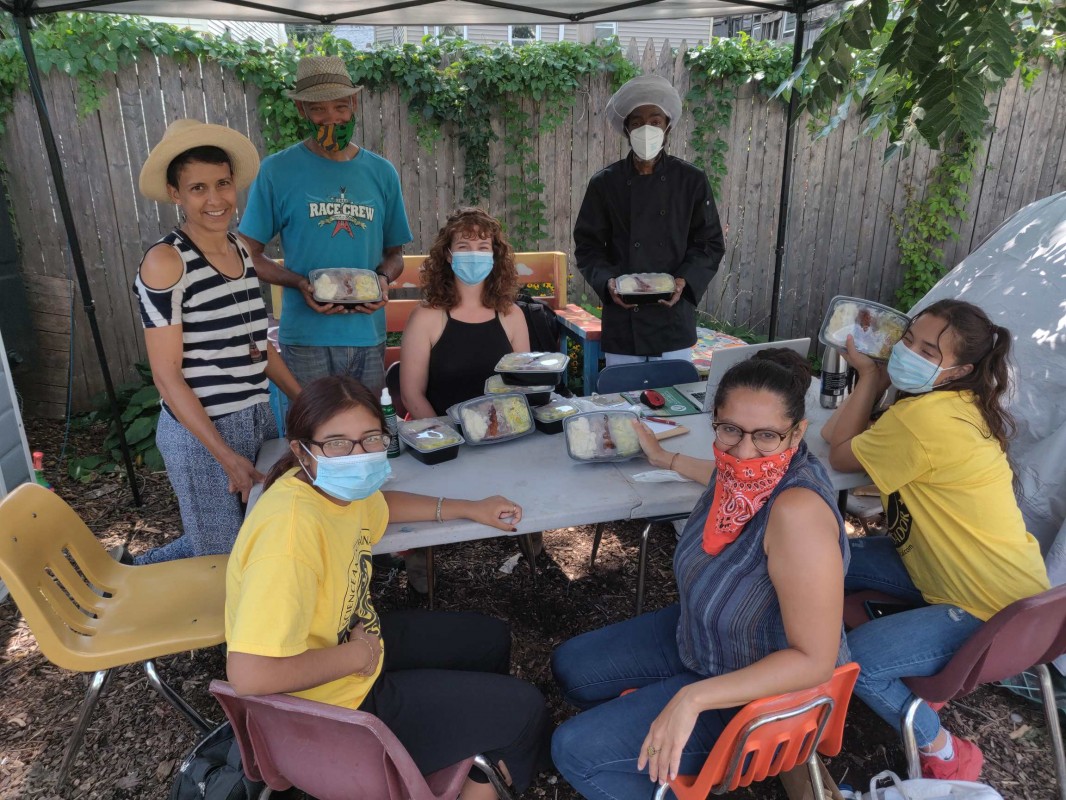 As animal advocates, we all want to see an end to animal suffering and exploitation. We can reach our goals faster by uniting our movement, building relationships with disenfranchised non-vegan groups, and working together to create a broader, more effective movement that benefits people, animals, and the planet.
Want to get involved? Join me and Mercy For Animals by signing up for the volunteer list at
MercyForAnimals.org/action-center
. And for anyone in Newark and New Jersey, reach out to me at
[email protected]
so we can build an animal rights movement that embraces our BIPOC brothers and sisters.