Black History Month is a time to honor the all-too-often unpublicized accomplishments of Black people throughout history.
This exclusion isn't just from history books or Hollywood films but often from our movement.
Each day this month, Mercy For Animals will honor and celebrate a Black vegan activist who inspires us. While we'll be spotlighting these amazing activists on our
Twitter
,
Facebook
, and
Instagram
accounts, we'll also be sure to share links to their work and social media pages so you can follow them too.
We'll kick it off with none other than Senator Cory Booker from New Jersey, the country's first and only vegan senator.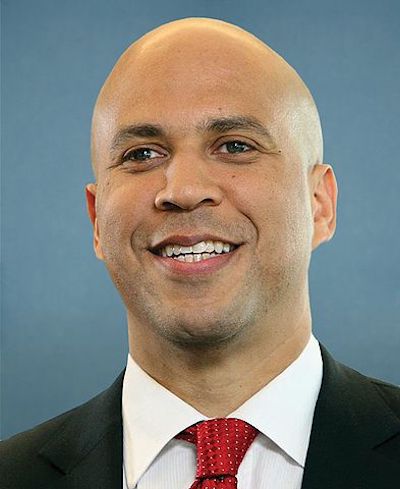 In 2014
Senator Booker announced he would go vegan
for a year. In an interview with
Philly.com
he said, "When you find yourself trying to avoid the truth about something because it's inconvenient, because you know it doesn't align with your values and your moral compass… I wasn't living my truth. More than three years later, the New Jersey senator is loving the many benefits of his plant-based diet.
Prior to the 2016 presidential elections,
Sarah Vowell suggested in a New York Times op-ed
that Senator Booker "start figuring out how to at least mime eating bratwurst if he ever wanted to run for president. "It will be awhile before a vegan escapes the Iowa caucuses intact.
An avid social media user, the senator fired back on
Twitter
: "Funny she thinks it's easier for [Americans] to elect a Black man president than a vegan. We can only imagine how someone with an ethical conviction as strong as Booker's would lead.
While we all can dream about a Booker presidency, we should celebrate his recent appointment to the Senate Judiciary Committee. Senator Booker and
Kamala Harris
are the first Black members this century!