On September 10, 2016, Mercy For Animals honored its undercover investigators during the Hidden Heroes Gala at Vibiana in downtown Los Angeles.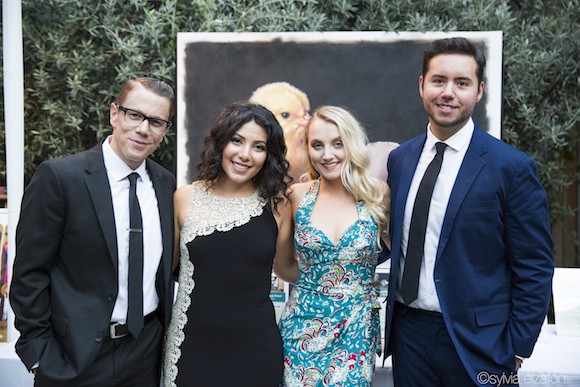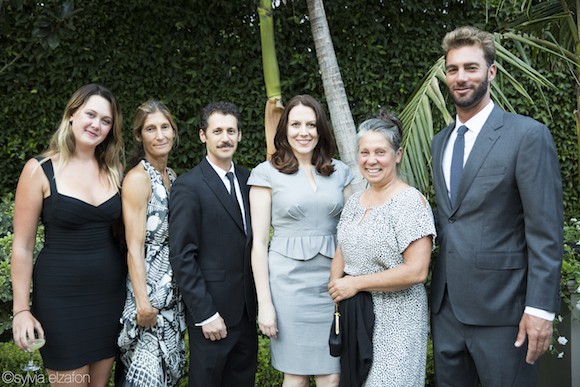 The celebration began with a VIP reception and unforgettable "blue carpet experience. Kat Von D, Kevin Nealon, Mya, Daniella Monet, Moby, Tony Kanal, Evanna Lynch, Russell Simmons, Otep Shamaya, and many other notable celebrity supporters stopped for photos before mingling with guests.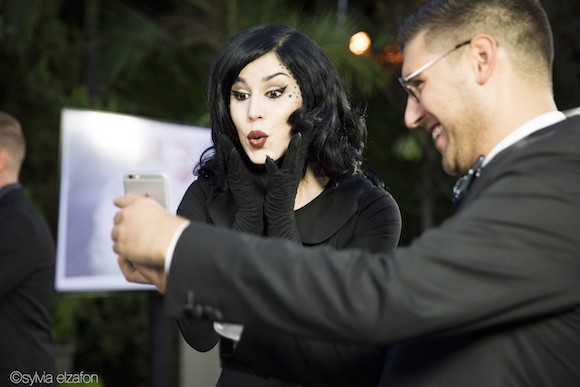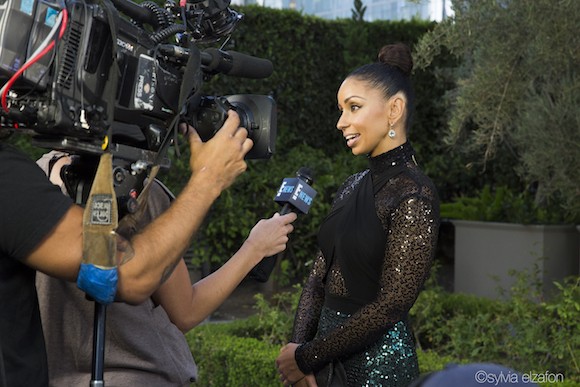 Guests enjoyed gorgeous passed hors d'oeuvres in a stunning outdoor garden.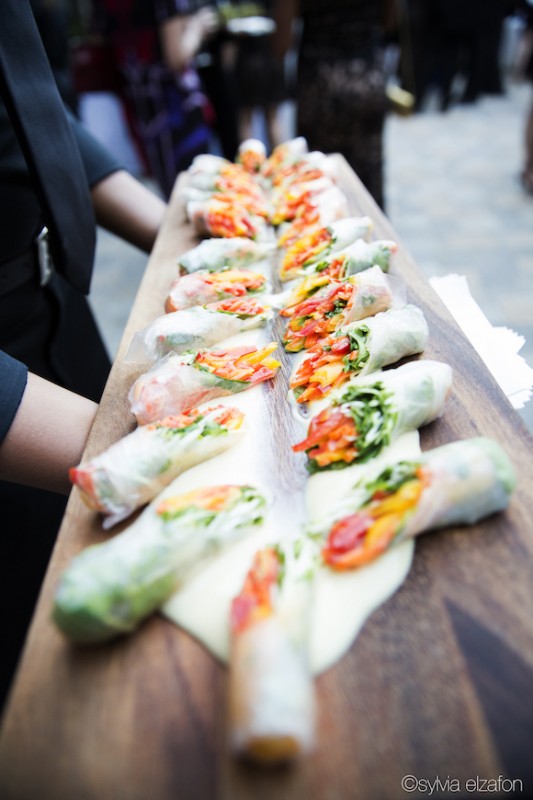 The silent auction sparked friendly bidding wars over farmed-animal-themed artwork by Chantal Poulin-Durocher and others as well as gift baskets from Miyoko's Kitchen and Pacifica, clothes, accessories, and fabulous getaways.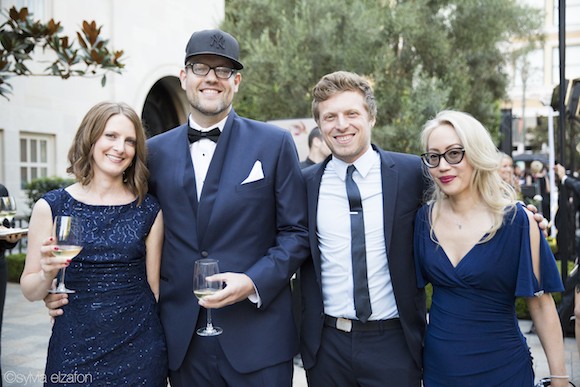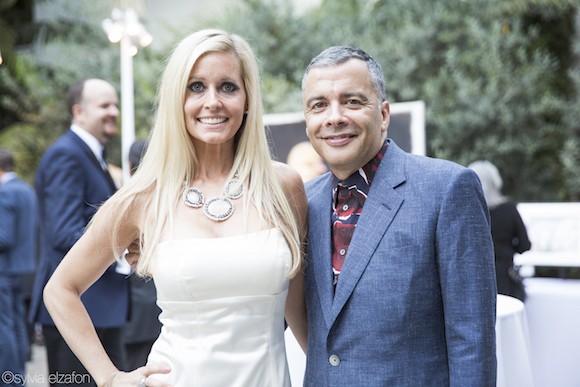 Guests were ushered into Vibiana's impressive former cathedral featuring magnificent Italian baroque architecture and inspiring images of MFA's work for a seated feast and program. They raved about the delicious three-course meal complemented by fine wine courtesy of Querciabella.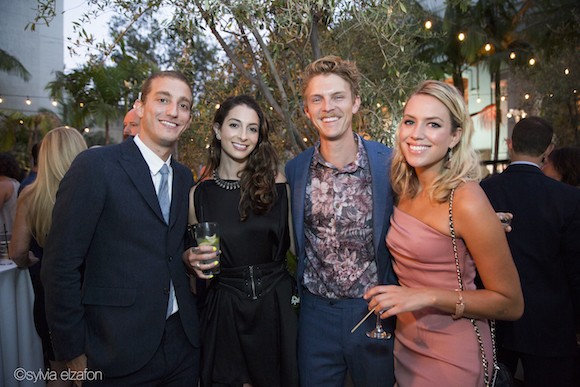 Guests were then treated to the masterful emceeing of international TV host Marco Antonio Regil and MTV icon and model Daisy Fuentes.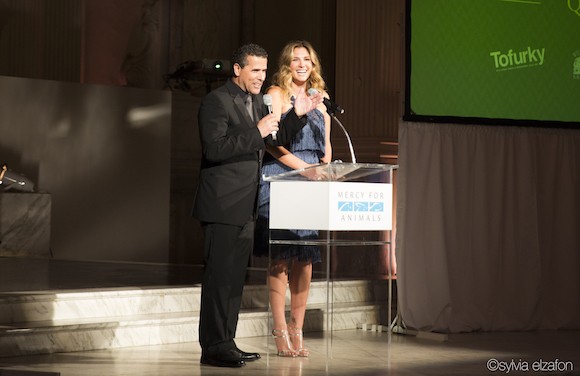 There was no shortage of standing ovations and tears during the presentation of The Compassionate Courage Award by Kat Von D and The Hidden Hero Award by Moby and Tony Kanal. Award recipients Kevin Lahey and "Sarah, respectively, each spoke with passion and eloquence about their experiences as MFA undercover investigators before a beaming and visibly moved audience.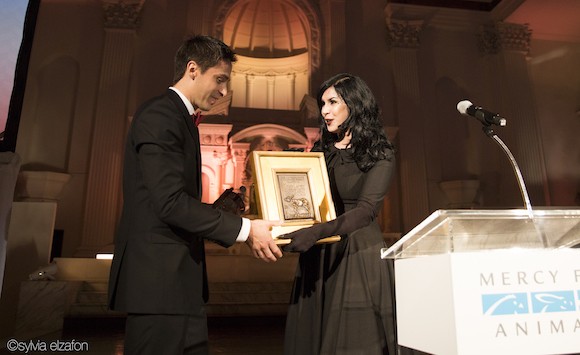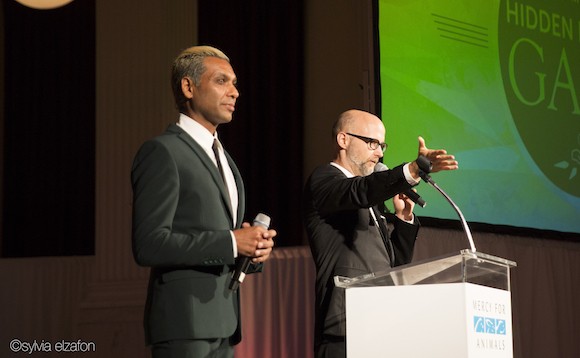 In addition, Russell Simmons presented The Compassionate Leadership Award to longtime MFA supporter Ari Nessel, founder and president of The Pollination Project, which gives away $1,000 a day to changemakers around the world.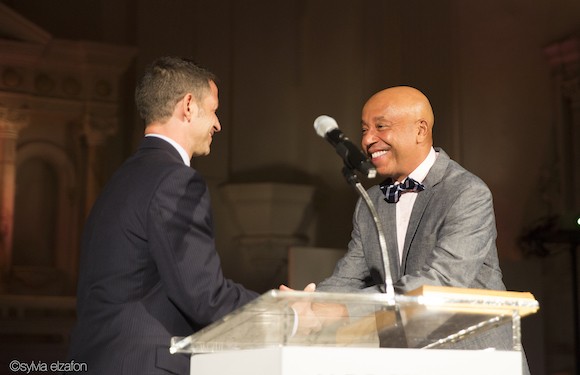 Ari has supported MFA since the very beginning and even helped fund one of the organization's first paid positions. He displayed his incredible generosity as he matched $500,000 in gala donations.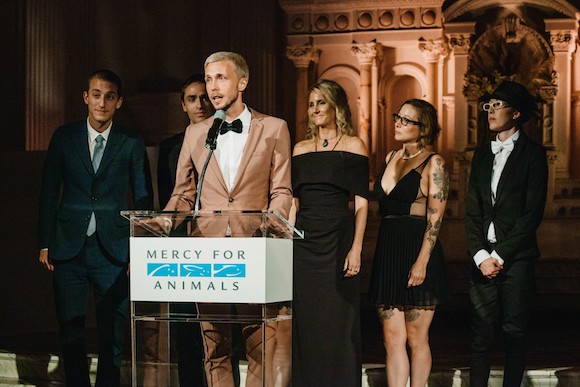 The no-dry-eyes program concluded with a high-energy round of fundraising led by Nathan Runkle, MFA's founder and president, and Ari Solomon, MFA's director of communications. The lightning round appeal had guests jumping out of their seats to offer support that tallied more than $1 million in just a few exciting minutes.
The party continued with drinks, dessert, and dancing via a "silent disco.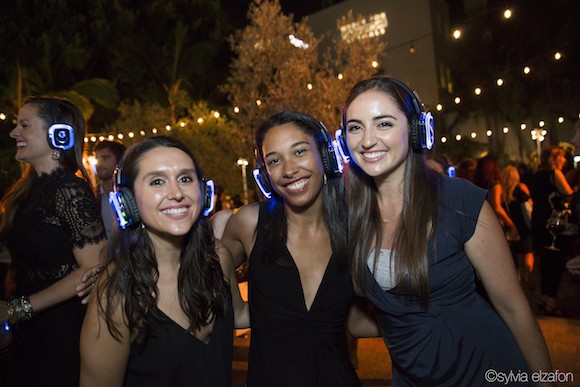 MFA would like to thank each and every guest and our generous sponsors for making the Hidden Heroes Gala a spectacular success. We'd especially like to thank Andy Nahas and The Prospect Fund, Tofurky, Querciabella, Wildwood Farm Sanctuary, and Treeline Treenut Cheese.
You can view our Hidden Heroes Gala photo album here:
Couldn't make the event but still want to support MFA's heroic investigators?
Click here
to make a donation today.