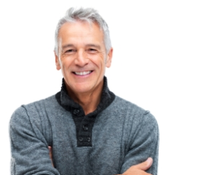 A
recent study
by the Loma Linda University School of Public Health reveals that a vegetarian diet could lead to a longer and healthier life, especially for men.
The study of more than 70,000
Seventh-Day Adventists
over six years found that on average, vegetarians had a 12 percent lower chance of dying from any cause than that of their meat-eating counterparts. Vegetarians also had a lower risk of developing several chronic illnesses, including high blood pressure, diabetes, and heart disease.
"Various types of vegetarian diets may be beneficial in reducing the risk of death compared to non-vegetarian diets," states Dr. Michael Orlich, an assistant professor of preventive medicine at Loma Linda University and lead author of the study.
For tips on transitioning to a healthy and humane vegan lifestyle, visit
ChooseVeg.com
.
Click here
to order your free Vegetarian Starter Kit.