These seven books are hot off the press and would be a great addition to any animal lover's collection. Whether you are looking for new plant-based recipe ideas, need nutrition advice, or want to brush up on animal rights philosophy, this list has a book (or two) for everybody.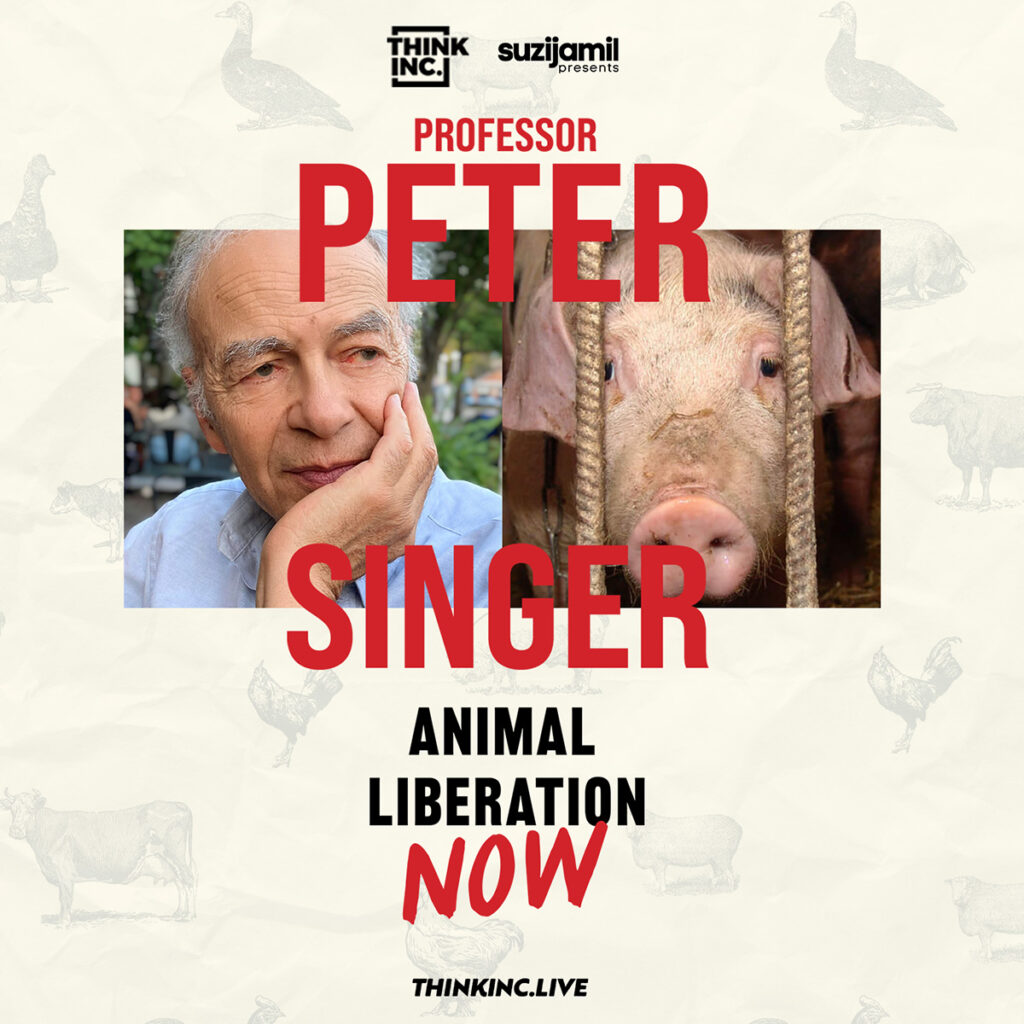 When asked why they started eating plant-based or caring about farmed animals, many people mention Peter Singer's 1975 book, Animal Liberation. This groundbreaking book has remained in print for nearly 50 years and made TIME magazine's list of the 100 best nonfiction books of all time. Now the book has been revised to touch on the realities of today's factory farms, animal testing procedures, and environmental and public health implications of consuming animals.
https://www.instagram.com/p/CofT0sqO1si/
Learn to create your own plant-based deli slices, ground beef, and more. Fake Meat is packed with 125 recipes that will satisfy every kind of meat craving without supporting the cruelty and environmental destruction of the meat industry! From a vegan Philly cheesesteak and a basket of wings to a rich, gooey lasagna, this book is perfect for people who want to enjoy the tastes, textures, and cooking experiences they're familiar with—but plant-based.
https://www.instagram.com/p/CqYO3yGDWsm/
John Lewis, aka "Badass Vegan," says his new book is "a 'wake you up' manifesto and plant-based lifestyle plan to buck the system that keeps us fat, sick, and tired." The book helps readers shift their mindset and learn about the health benefits and enjoyment of plant-based eating. Badass Vegan: Fuel Your Body, Ph*ck the System, and Live Your Life Right is full of advice, such as how to stock a pantry, get all your nutrients as a vegan, bulk up, lose weight, and ultimately make changes that are sustainable for a lifetime. What's more, the book contains 75 delicious vegan recipes.
https://www.instagram.com/p/CjpqYEloET6/
Sally Butcher's latest cookbook centers on Central Asian, Iranian, Turkish, Arabic, and East African cuisine. Whether you're looking for a quick snack, tasty appetizer, healthy dinner, or decadent dessert, this book has you covered with over 100 recipes that are as accessible as they are delicious. The stunning photography makes this a perfect coffee table book too.
https://www.instagram.com/p/CqYHUaXsQog/
With her book Feeding the Soul, bestselling author and plant-based influencer Tabitha Brown made readers feel seen, loved, and heard by sharing stories about her life. Now she has released this beautifully designed journal to help readers reflect and learn from their own personal journeys. The book is filled with compelling prompts that are sure to inspire readers to start journaling and soul-searching from the moment they open the cover.
https://www.instagram.com/p/CjtqVh3sVQs/
Vegan food blogger Emani Corcran wrote this recipe book to pay homage to her favorite family dishes and her experiences growing up immersed in Black food culture. The hearty, homestyle meals featured in Blk + Vegan are all about honoring your body and celebrating the ingredients that fuel it. Jambalaya, Caribbean rice and beans, and spiced waffles are just a few of the comforting meals you can make with the help of this cookbook.
https://www.instagram.com/p/CpqxlkHPJwV/
This book is perfect for anyone wanting to make mealtime delicious, easy, and affordable while saving time and energy in the kitchen. Author Toni Okamoto touches on not only meal prep strategies but one-pot or one-pan dishes, sheet pan dishes and casseroles, and even simple snacks. She offers adaptations for your air fryer too. Get ready to enjoy recipes such as spinach Alfredo, tater tot casserole, sheet pan ratatouille, freezer-friendly pancakes, and more.
—-
Still looking for the perfect animal-friendly gift for yourself or a loved one? Check out our merch store! The proceeds from every purchase go toward Mercy For Animals' work to help farmed animals and build a more compassionate food system.