Every year, 11 million cattle are crammed onto ships and transported to slaughterhouses in faraway countries. Known as "live export," the practice has long been under fire around the world for causing immense animal suffering.
A Mercy For Animals international campaign aims to end the horrific practice of live export. On July 26, our team in Brazil released a new video detailing exactly what animals endure when they are shipped from Brazil to other countries for slaughter.
Co-narrated by actress, television presenter, and activist Luisa Mell, the video begins at Brazil's main port for animal export. From there, 280,000 cattle are shipped mainly to the Middle East and North Africa each year. The animals arrive from rural farms, having been crammed into trucks and driven hundreds of miles on rough roads—often without food or water.
After a grueling wait at the port—sometimes for days—the exhausted animals are loaded onto ships, often violently. Past investigations have shown cattle struck with metal rods and electric prods as they were forced onto the boat.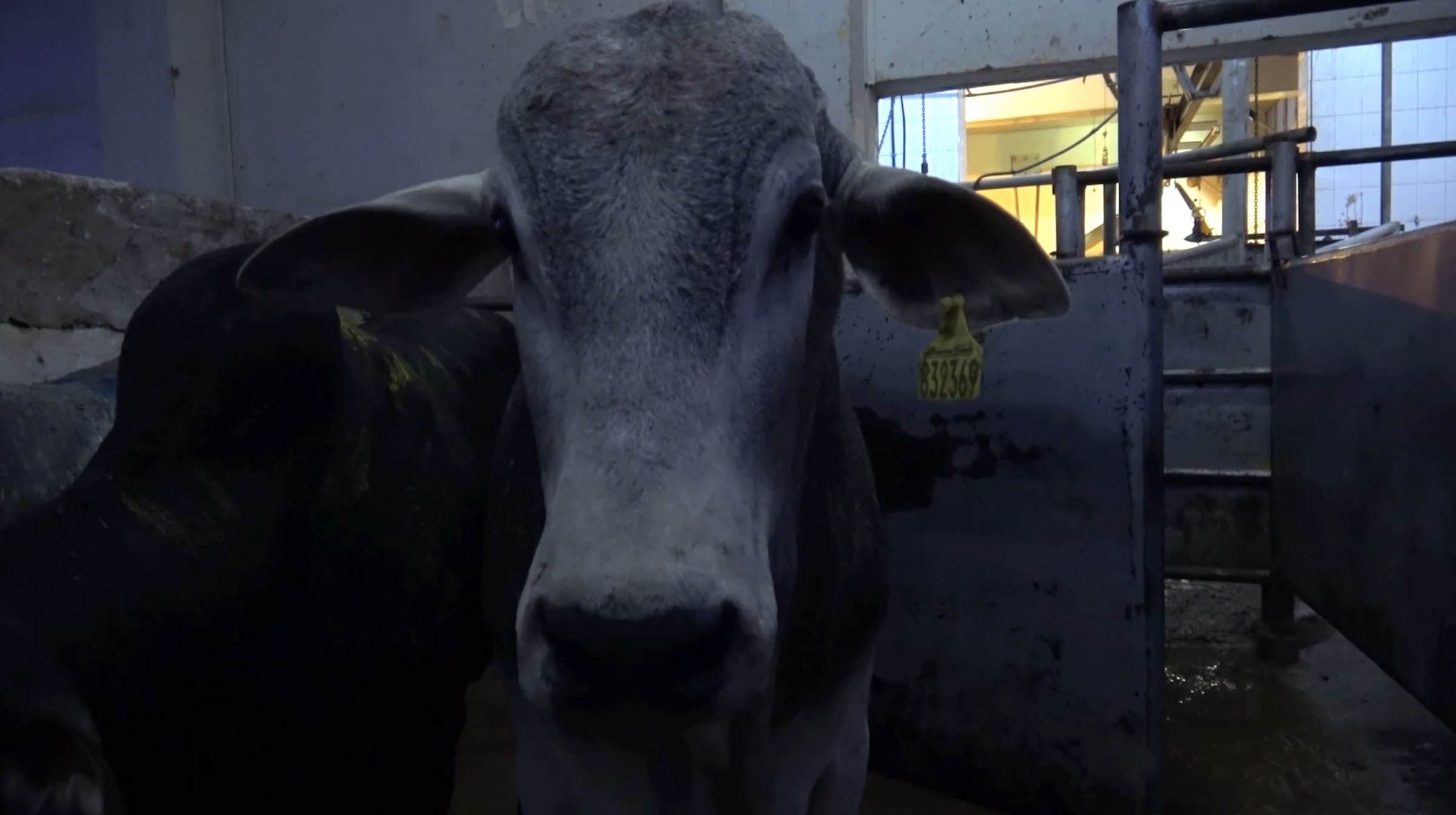 Space inside the ships is limited, and our investigators have witnessed animals crammed into tiny areas, trapped behind metal bars. Our new video features never-before-seen footage of the Mawashi Express, a massive ship used to export live animals. The ship has been active for 49 years and can carry over 30,000 cattle per journey—despite not being built for this.
According to the Guardian, around 80 percent of ships currently transporting animals were built for other purposes. Like the Mawashi Express, some of these carriers are nearly 50 years old, which increases risk of shipwreck—an event that has been widely documented in recent years.
Once on board, animals face miserable, weeks-long journeys. Confined to small areas, they have no choice but to lie in their own feces and urine. Frequently, the ships are not properly ventilated, and some animals die from intense heat or succumb to respiratory diseases. The bodies of dead animals are usually crushed and thrown into the sea. Lynn Simpson, a former veterinarian on live export ships, stated:
Some animals are held on decks for as long as 40 days, living on hard decking of concrete and metal. They are not built to cope with these environments.
The same fate awaits all the animals who survive the journey: slaughter. In 2020, Mercy For Animals released an investigation showing animals taken from ships to a slaughterhouse where they were brutally killed. Footage shows workers cornering animals, slashing their legs, and stabbing them while fully conscious. Many of these practices would not be allowed in Brazil—where those animals came from—but laws are often different in countries the animals are shipped to.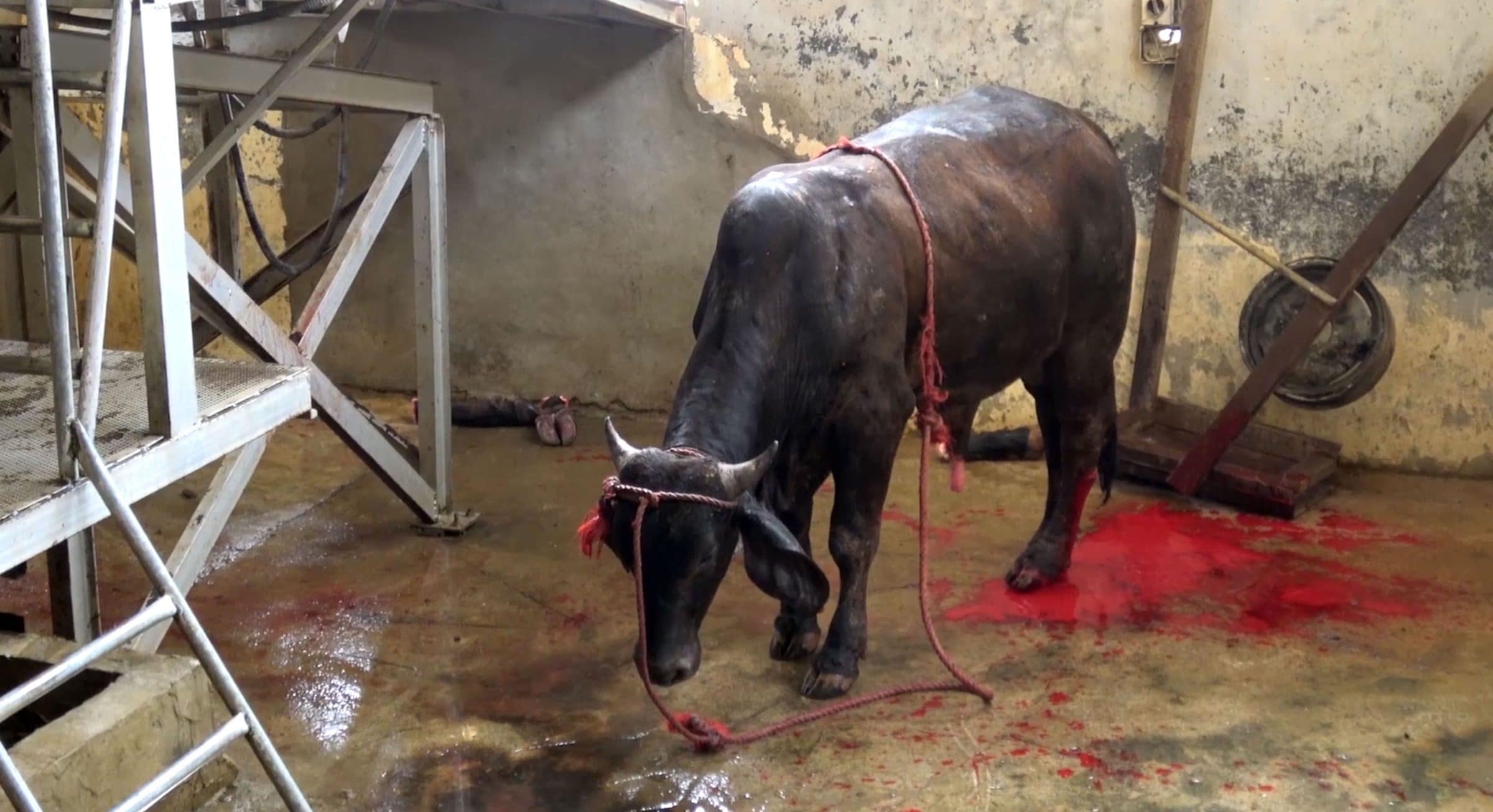 Our Brazil team also collaborated on an investigative report with NGO Repórter Brasil. The document, written in Portuguese, reveals that the practice of exporting live cattle is connected to illegal deforestation and slave labor through indirect suppliers of export companies.
Until live export is banned around the globe, animals, people, and the environment will continue to suffer. Learn more and take action at ExportMisery.com.