Last Sunday, over 140 dedicated advocates took part in a massive demonstration in Alexandria, Virginia, asking McDonald's to commit to a meaningful animal welfare policy for chickens.
Chickens in McDonald's supply chain are among the most abused animals on the planet. Suppliers raise chickens bred to grow so large so fast that they often can't walk without pain and many suffer heart attacks. Crowded in dimly lit sheds, the birds breathe acrid ammonia-filled air that burns their throats and lungs. Some don't survive these terrible conditions and die on the factory farm floor.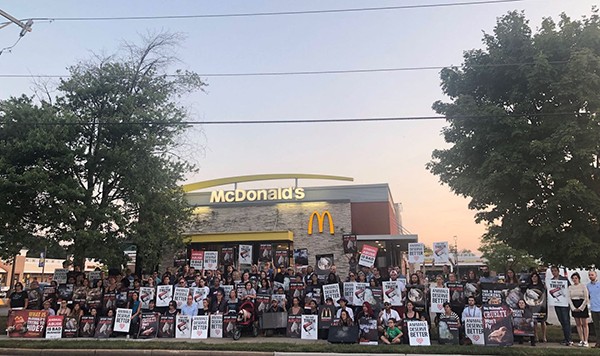 Burger King, Subway, Starbucks, and over 100 other brands have already pledged to ban these practices. We're simply calling on McDonald's to do the same. According to a 2017 survey, four out of five American respondents agree that
food companies should commit to policies that prohibit such abuse
in their supply chains, but the fast-food giant has so far refused.