The Super Bowl just got a lot more vegan-friendly! This year, the Kansas City Chiefs and Tampa Bay Buccaneers will face off in Tampa, Florida. After talks with Mercy For Animals, the local Tampa Bay Super Bowl host committee has decided to serve plant-based meals at hospitality events!
In June, Mercy For Animals' government affairs and public policy team began meeting with Tampa and Pinellas county policymakers to explore opportunities to increase plant-based offerings in the community. When the chance to influence Super Bowl menus arose, we lobbied the city commission and informed them about the positive impacts of plant-based eating—for animals, the environment, and human health—and the benefits to local economies of offering plant-based options at the event.
This news comes as more and more football players make the switch to vegan eating. In fact, vegan food is becoming more common at sports stadiums in general. Sports fans are making it clear that they care about farmed animals—and are finally being heard. 
Planning on safely watching the Super Bowl from the comfort of your home? Here are five vegan Super Bowl recipes to elevate your game day experience.
Crispy Breaded Cauliflower Wings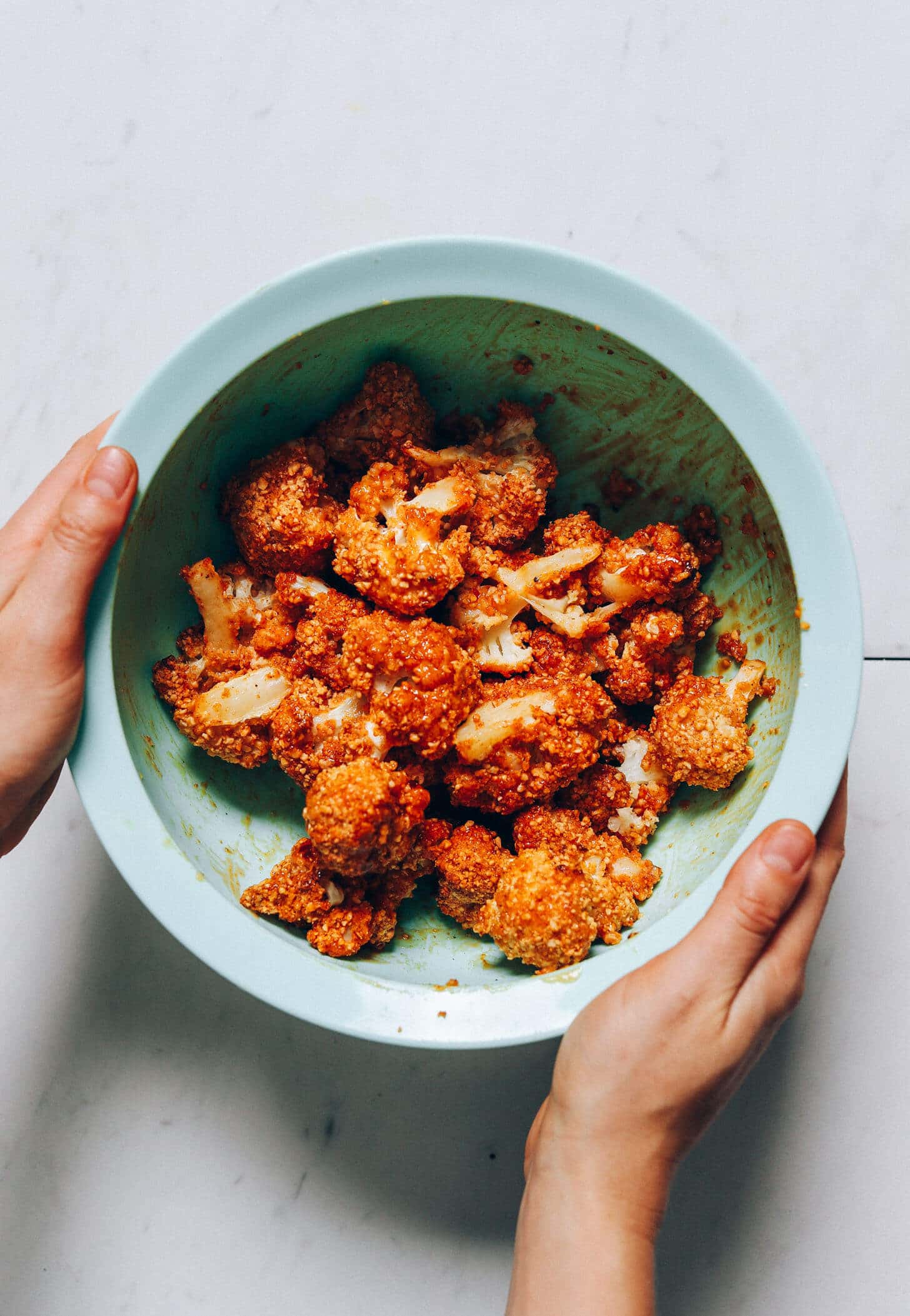 These delicious breaded cauliflower wings have only 10 ingredients and are grain-free. Crispy and smothered in a sweet and spicy glaze, these will be gobbled up before half time!
Cheddar and Bacon Potato Skins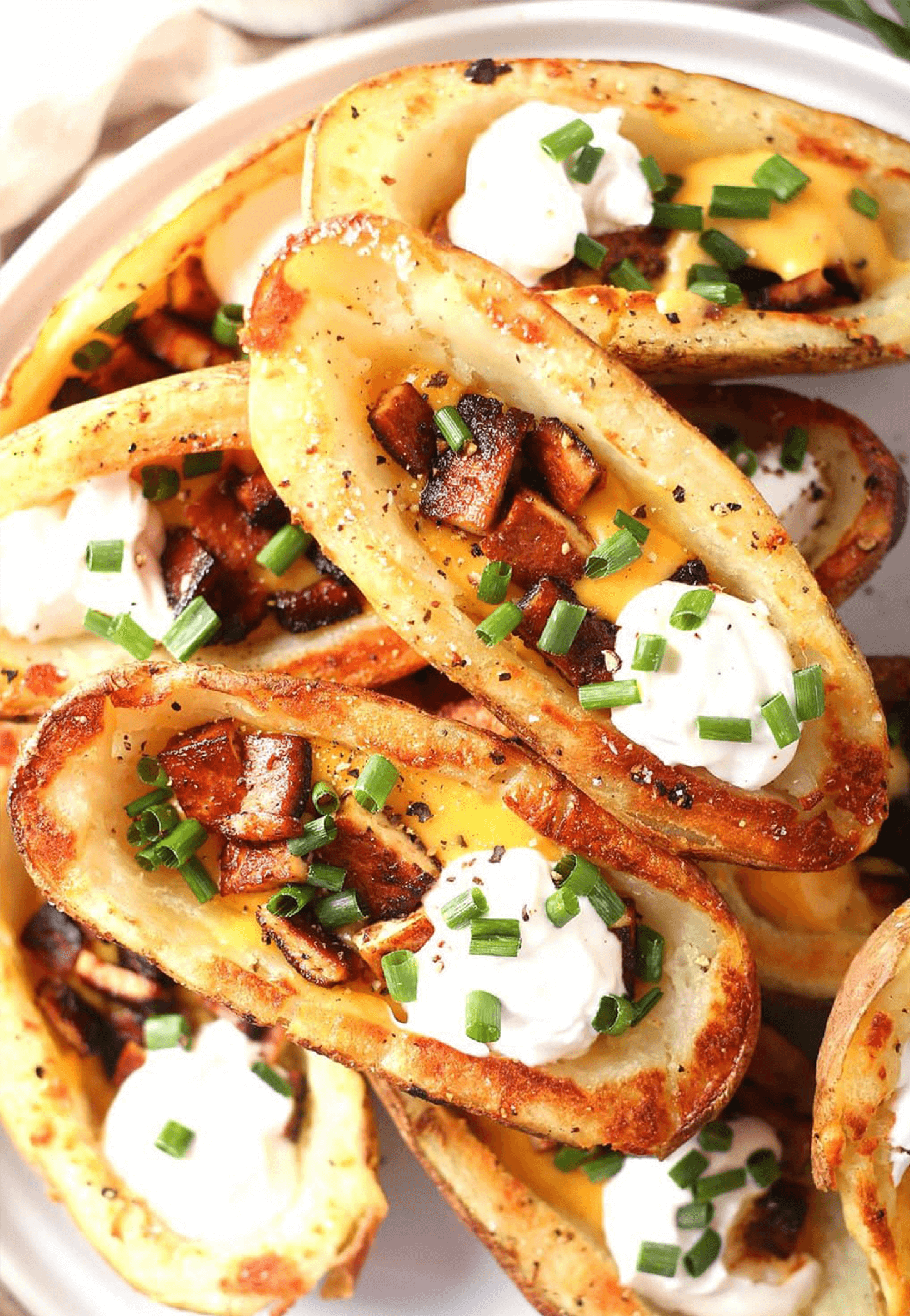 These hearty classic potato skins are perfect on the grill. Topped with classic cheddar cheese and bacon, these appetizers will satisfy the whole family.
Macho Mac and Cheese Nachos
This recipe is a touchdown all on its own! These incredible nachos are made with blue corn chips and creamy cheese sauce peppered with black beans, corn, red peppers, green onion, avocado, salsa, and sour cream.
Baked Jalapeño Poppers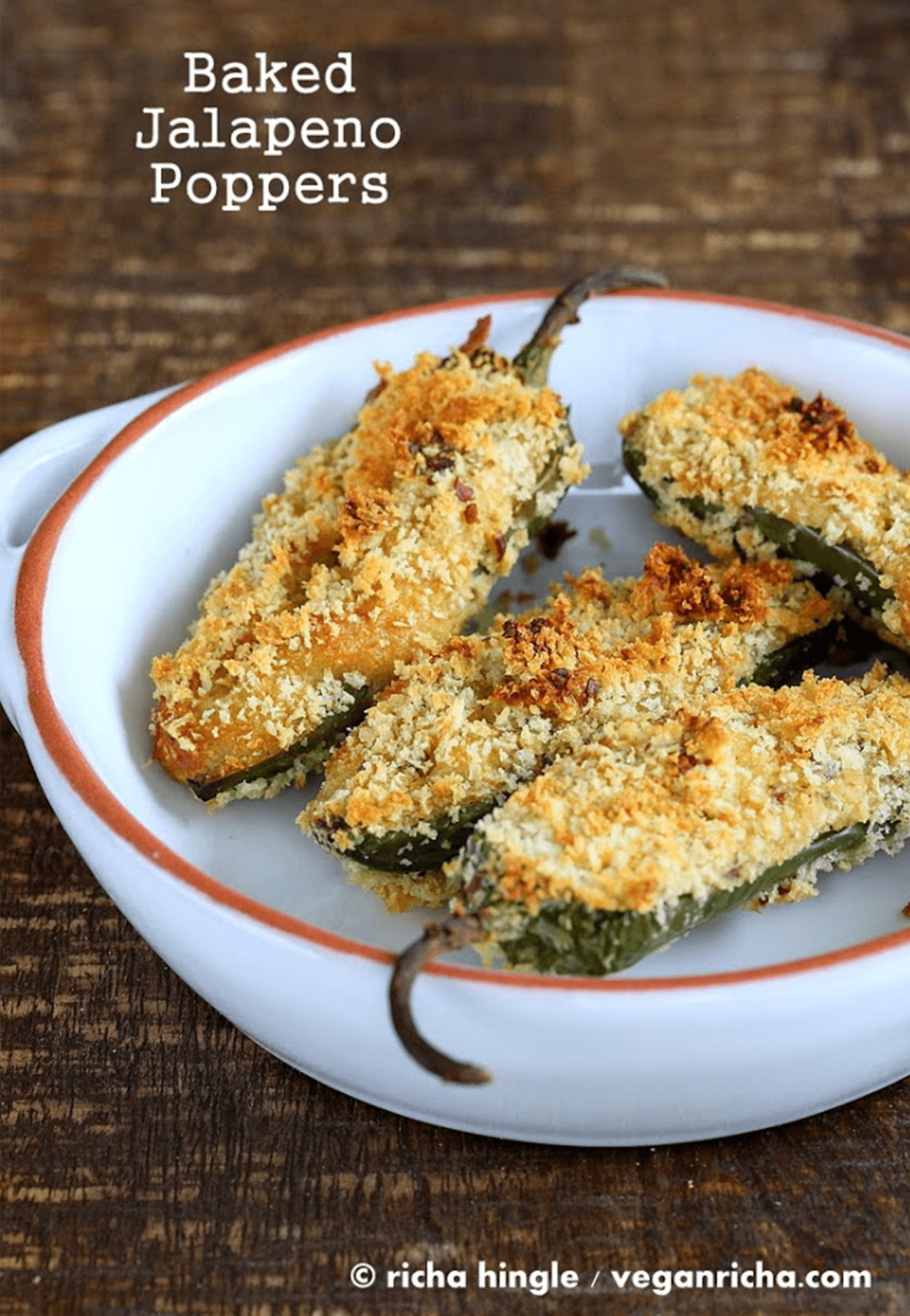 Whip up these tasty baked vegan jalapeño poppers by filling jalapeños with cheesy dip, rolling them in breadcrumbs, and baking them until soft.
Sliders with Portobello and Caramelized Onions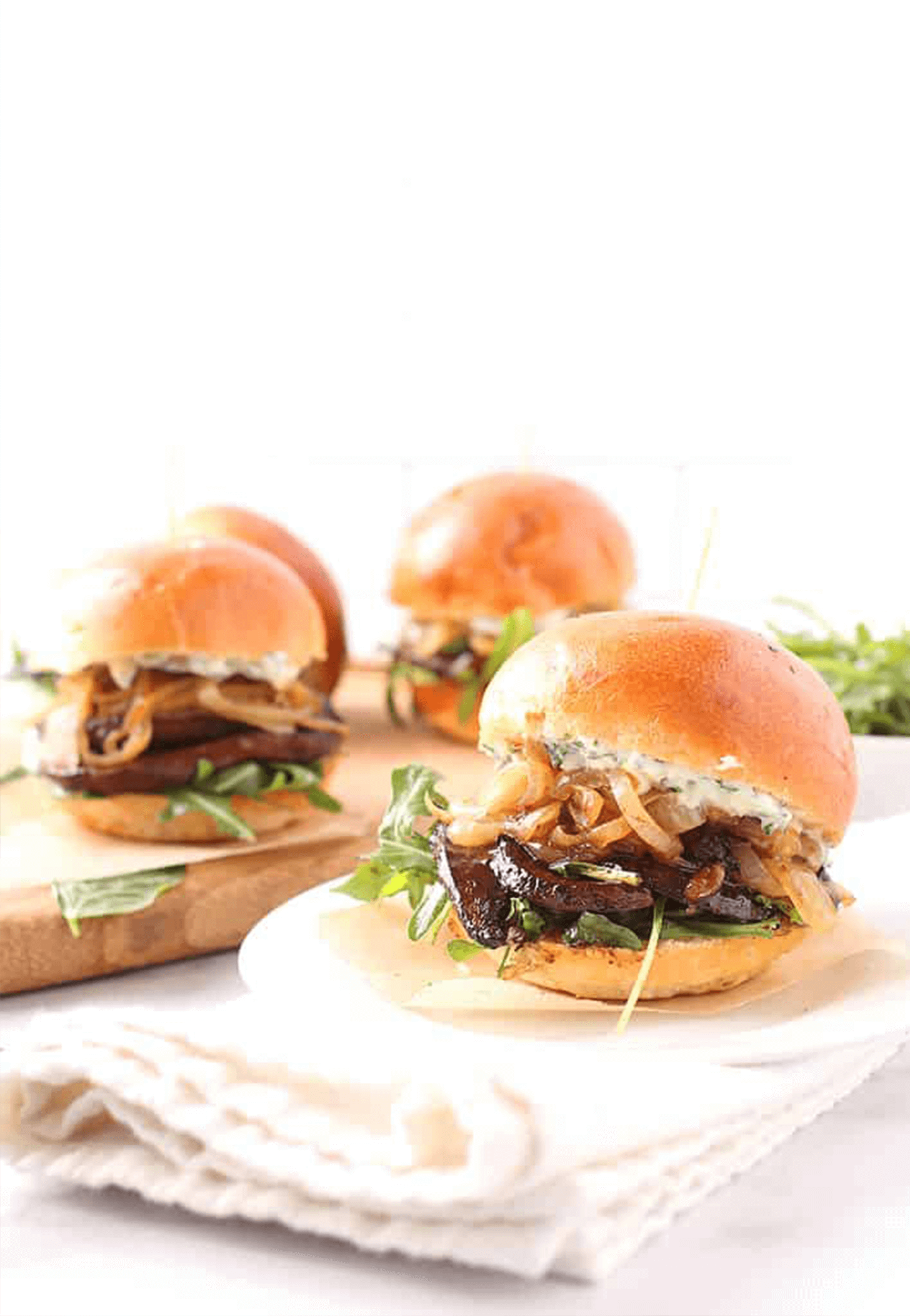 Made with smoky marinated portobello steaks, caramelized onion, and basil aioli on ciabatta slider buns, these vegan sliders will steal the show.
While the local Tampa Bay Super Bowl host committee pledged to offer plant-based fare at hospitality events, our work is not done! Our hope is that this commitment will be a springboard for future opportunities to increase plant-based offerings in Tampa, the NFL, and beyond. 
Does your sports stadium offer plant-based dishes? Consider contacting your local government and advocating that your stadium carry vegan options! And click here for more delicious game day recipes.