The animal eluded police for 90 minutes, running down public roads. He headed into a forest to avoid capture and even swam across the Kennebec River.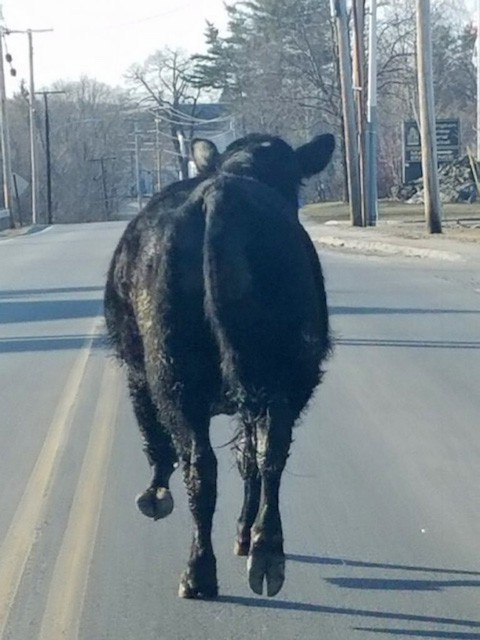 Sadly, after the bull staggered up a steep riverbank and back toward the road, police chief David Bucknam shot the poor animal. The lifeless bull tumbled back down the hill and into the river, where he floated away.
It was on its way to the butcher, I believe, and I'm pretty sure it knew that. It just made a break for it. When it came to the top of the bank, I put it down. Unfortunately, instead of staying at the top, it slid to the river.
We've said it before and we'll say it again: No animal wants to die to become your food.
If you found yourself hoping this story would end peacefully but you're still consuming animal products, it's time you aligned your food choices with your values. Choose compassion and leave cows and all other animals off your plate. Click
here
to get started. And check out our
Pinterest page for thousands of recipe ideas
.