Summer is the perfect time for young social justice advocates to get more active and gain training and support to make an even greater difference.
Youth aged 12–17 learn important activist skills at YEA Camp, such as starting a school club, fundraising, using art and social media for social change, and
communicating effectively
(especially with people who disagree). YEA Camp also develops campers' confidence in speaking up about what's important to them.
YEA Camp has held weeklong overnight sessions for young social justice advocates since 2009.
Camps are held in July and August in California, Massachusetts, and New York. Inspired youth who are determined to make a difference enjoy a unique opportunity to learn important activist skills to advance social issues they care about.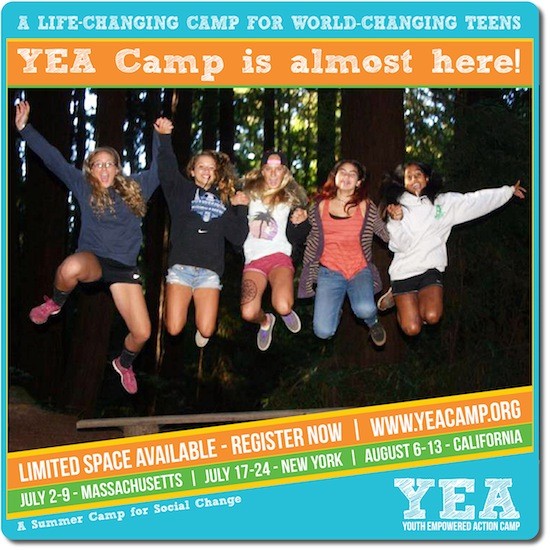 Because YEA Camp aims to model sustainability and compassion, all of the food served is vegan. Campers don't have to be vegetarian to attend, but with a personal vegan chef as the camp cook, many are impressed enough with the food that they go veg after camp.