In a huge victory for animals, Walmart announced that it would no longer sell eggs from caged hens in all of its stores in Brazil. The announcement is the result of years of negotiations and campaigning by Mercy For Animals and other organizations in the country.
As the third-largest retailer in one of the most populous countries in the world, Walmart will reduce suffering for millions of birds each year with this one decision, which will take effect by 2028. Currently, suppliers for Walmart Brazil keep hens in cages so small the birds can't so much as turn around or spread their wings.
Walmart joins over 100 companies in Brazil that have made similar commitments, including McDonald's, Burger King, Subway, Unilever, Danone, and Nestlé. The company operates 471 stores and grosses over $8 billion per year in Brazil, yet despite having made a cage-free commitment in the United States, Walmart didn't budge easily in Brazil.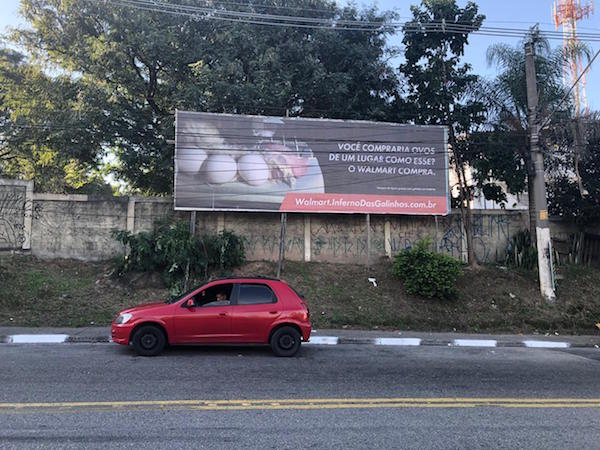 But with countless determined Mercy For Animals supporters and donors by our side, we would not be discouraged. We dropped a
petition
with more than 130,000 signatures in front of Walmart Brazil's headquarters, held multiple demonstrations outside store locations, and ran billboard and bus ads.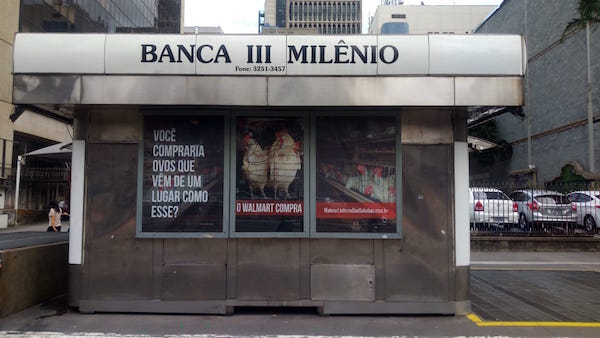 Of course, we won't stop here. With Walmart Brazil and Carrefour, Brazil's largest retailer, already committed to going cage-free, we're turning more of our attention to our campaign against Grupo Pão de Açúcar, the second-largest retailer in Brazil.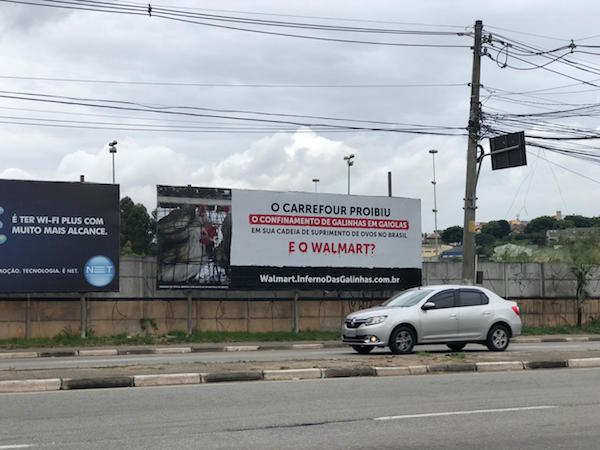 We know that cage-free is not the same as cruelty-free. But the fact remains that caged hens are some of the most abused animals on the planet. Stuffed into small cages with several other birds, they can't walk, fully spread their wings, or engage in any other natural behaviors. Many birds become trapped and painfully mangled in cage wire or under feed trays.
Caged confinement is one of the cruelest factory farming practices, which is why companies must commit to ending it.
Visit
ChooseVeg.com
to learn how to leave animal suffering off your plate. And to become a part of this historic movement to end factory farming, join thousands of other animal advocates by signing up for
Hen Heroes
today. Together, we can make a difference for animals now.