Workers were reportedly left "crying and shaking" after witnessing countless chickens suffer and die in extreme heat. According to the Independent, a record-breaking heat wave has resulted in the deaths of millions of chickens at factory farms in the United Kingdom, and whistleblowers say little was done to protect them.
These birds were trapped in industrial metal sheds, where temperatures soared over 100 degrees Fahrenheit. The sheds were made even hotter by the increase in diarrhea—a warning sign of heat stress. Many chickens suffered slow, painful deaths from heat exhaustion, flapping their wings and panting in anguish. The scene was so distressing that witnesses have reported flashbacks from the "sheer scale and stink of the dead bodies."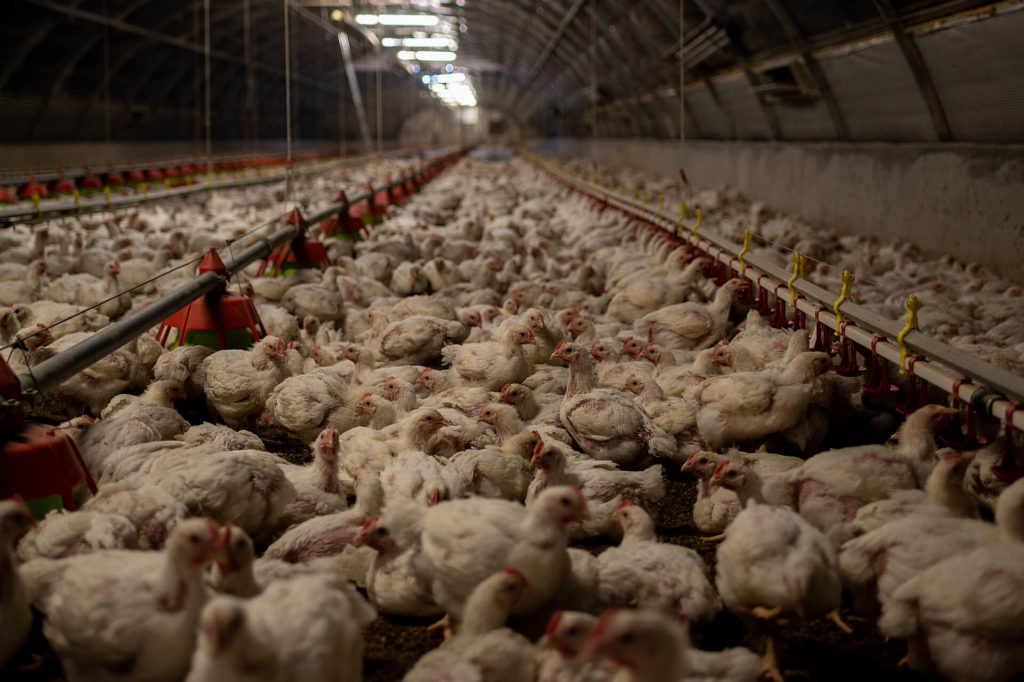 The staggering number of deaths has prompted an investigation by officials at the Department for Environment, Food and Rural Affairs, who say they are "deeply concerned." According to insiders—who opted to remain anonymous out of fear of retaliation—large chicken producers made little to no effort to protect animals from the heat. Instead, the birds were simply left to die and "written off" as a cost.
Extreme heat has long been a danger at factory farms, yet the industry seems to have learned nothing from past catastrophes. In 2019, thousands of chickens died at a farm supplying grocery stores Tesco and Sainsbury's after a heat wave hit the United Kingdom. A reporter witnessed farm staff piling the birds' lifeless bodies outside sheds.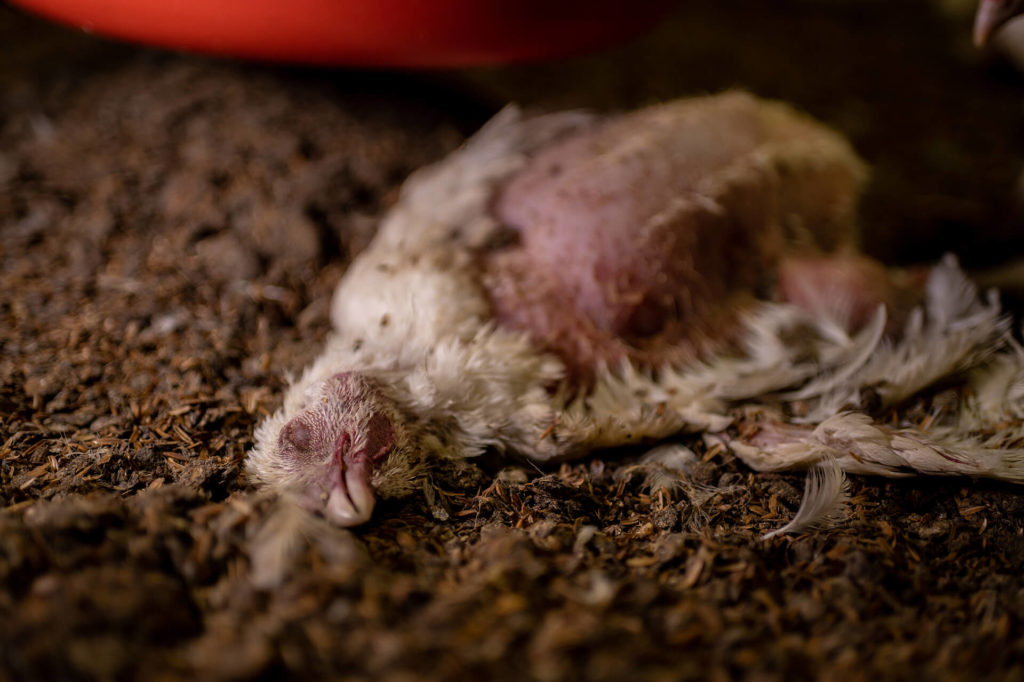 This summer, viral footage on social media showed some of the thousands of cattle who died during a heat wave in Kansas. The footage, shot from a moving vehicle, shows rows and rows of dead cattle lying bloated on the dusty ground at the side of a road.
In 2021, Mercy For Animals released an investigation into JBS—the world's largest meat company—revealing just how little the meat industry does to protect animals from the heat. As temperatures hit triple digits, our investigator documented cattle kept in dusty pens and denied shelter, shade, or a cooling system. Mother cows endured extreme conditions while suffering stillbirths and organ prolapses without proper veterinary care.
You can fight this cruel industry simply by choosing more plant-based foods. Visit ChooseVeg.com for tips, tricks, and resources.  
Cover Photo: Stefano Belacchi / Equalia / We Animals Media