Intern with Us
Come work side by side with our amazing team to change the world for farmed animals.
Intern with Us
Come work side by side with our amazing team to change the world for farmed animals.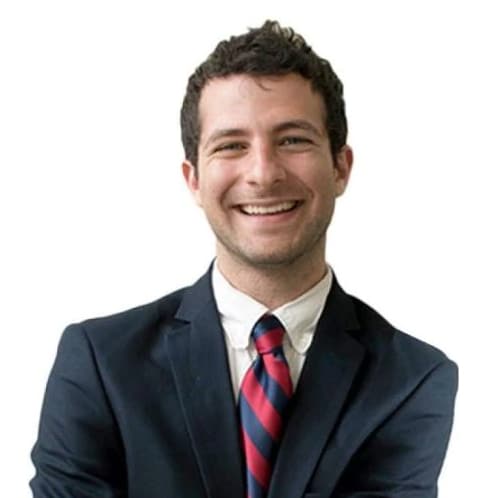 Tommy Raskin Summer Legal Intern Program for Animals
The Tommy Raskin Summer Legal Intern Program for Animals was established in 2021 in memory of Tommy Raskin, who we hosted as a legal intern during the summer of 2020 after his first year of law school. Tommy was a visionary and intellectually rigorous animal activist who brought kindness and insight to every encounter. Tommy had a profound impact on us and inspires us to continue working on the issues that he cared about.
Mercy For Animals is deeply grateful to the Raskin family and the Tommy Raskin Memorial Fund for People and Animals, through the Greater Washington Community Foundation, for the chance to honor Tommy's contributions through three paid legal internships. The Raskin legal interns will continue Tommy's work to end one of the greatest causes of suffering: the exploitation of animals for food.
As a Raskin legal intern, you'll help shape farmed animal protection law and gain invaluable legal advocacy experience to apply to your future work. You will assist on high-impact projects, such as campaigns, litigation, and policy work, while connecting directly with our team of attorneys to research and analyze federal, state, and local laws; draft memoranda; review undercover footage; execute campaigns; and assist with administrative and corporate governance tasks pertaining to general nonprofit administration and legal compliance. You'll leave with hands-on experience in a wide variety of legal disciplines and insight into the field of animal protection.
In addition to the Tommy Raskin summer internship program, Mercy For Animals offers paid internships during the fall and spring, which can be completed remotely. We are looking for a minimum commitment of eight weeks.
Application deadlines for legal department internships are October 1 for spring and November 15 for summer.
UPDATE: We will not fill the internship position for fall 2023.

If you've got what it takes to intern with our legal team,
What kind of work will I do as an intern?
Legal interns work closely with our legal team on a variety of legal issues relating to global farmed animal protection, advocacy, nonprofit administration, and legal compliance. Interns will gain exposure to many areas of law and will develop and explore legal advocacy strategies in support of farmed animal protection, assist in the legal aspects of Mercy For Animals undercover investigations, and acquire an understanding of some of the administrative and corporate governance tasks pertaining to general nonprofit administration. Speakers of Spanish, Portuguese, Chinese, Canadian French, or Hindi are encouraged to apply and will be assigned work that employs these proficiencies whenever possible.
What is the deadline for submitting applications?
Application deadlines are July 1 for fall semester, October 1 for spring semester, and November 15 for summer semester.
How long are internships?
Internships require a minimum commitment of eight weeks. Maximum length is based on the interns' performance and the number of other applications we receive.
What qualifications are necessary?
Qualified candidates must be enrolled in or have completed law school at the time applications are submitted. Applicants from non-U.S. jurisdictions are welcome to apply. Be advised, however, that applicants from outside the United States may be required to secure a visa or other authorization to volunteer and reside in the country for the duration of the internship. Applicants who have been offered an internship are responsible for securing their visas, including any associated costs.
Does Mercy For Animals offer school credit?
Please check with your school about specific requirements for obtaining school credit for your Mercy For Animals internship.
Are legal interns paid?
Yes.
Will training opportunities be offered?
Yes. Training will be provided by our attorneys, and prior experience is not required.
How many hours a week will I work as an intern?
10-29
Where is this position located?
All internships are completed remotely.
Will an internship help me get a job in animal protection?
A legal internship at Mercy For Animals is a great way to gain experience in and exposure to emerging fields of law and learn about what it would be like to have a career in the animal protection movement. While we can't promise anything, you will receive mentorship from our lawyers and make connections that could help you land a future career in animal protection.