When it comes to
photographic evidence
of how brutally marine animals are treated and killed before they end up on your plate, we've got plenty.
Take a look:
1. Worker holding a bloody, sawed-off shark's head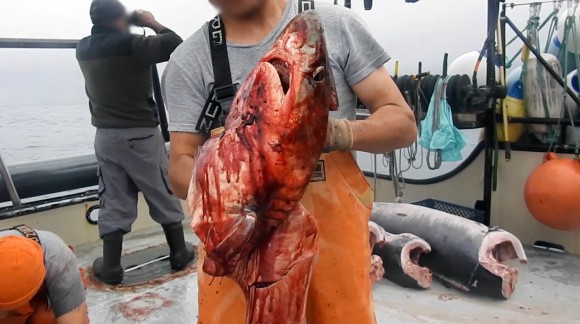 2. A swordfish with his bill sliced off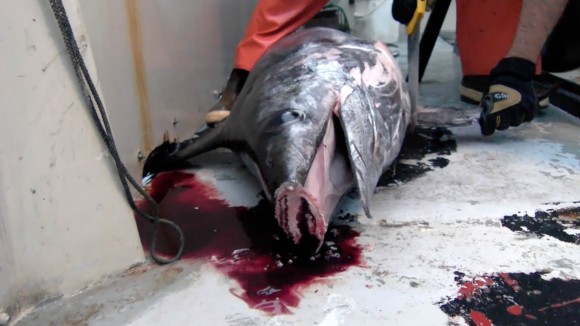 3. Thresher sharks being finned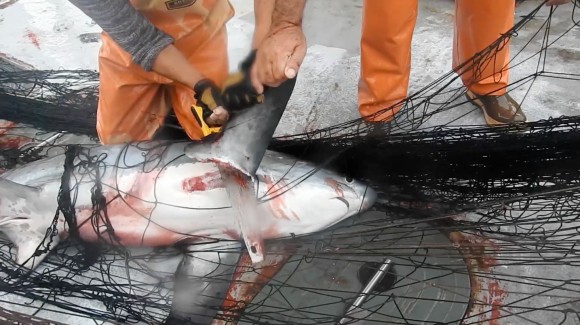 4. An entangled dolphin dead in a driftnet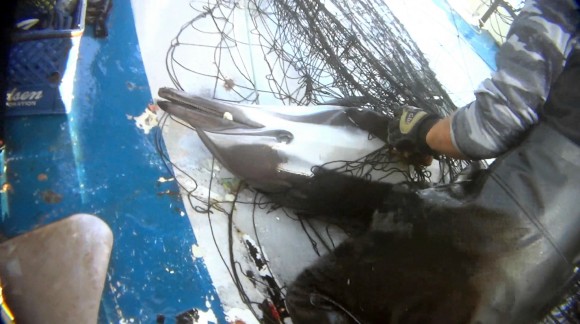 5. Mako sharks being viciously cut apart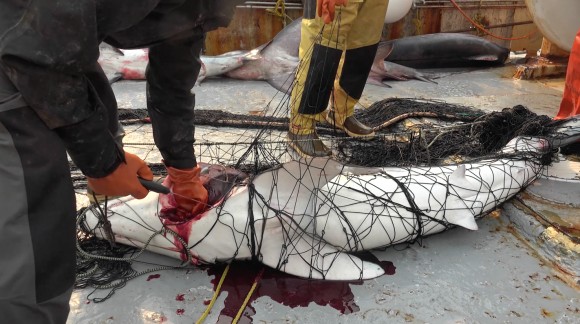 6. A finned, strung-up thresher shark being hit in the head with a baseball bat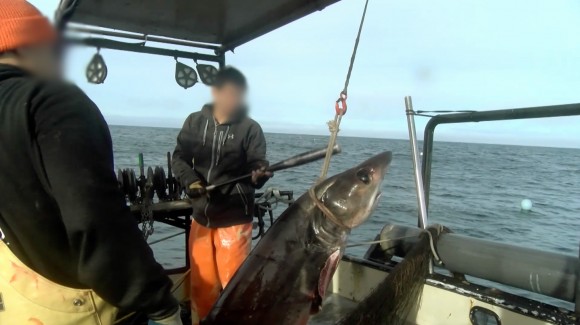 7. The head of a swordfish being sawed off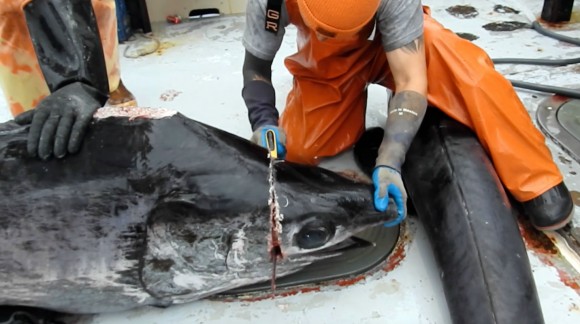 8. A partially finned thresher shark left for dead on a fishing boat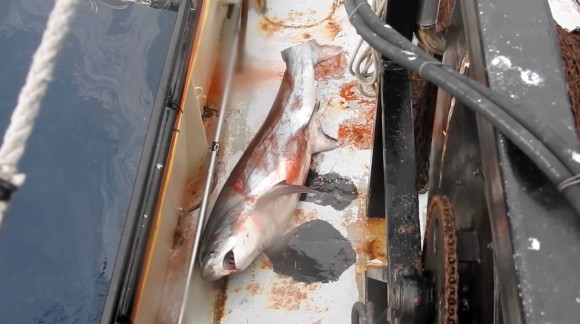 9. A stingray caught in a fishing net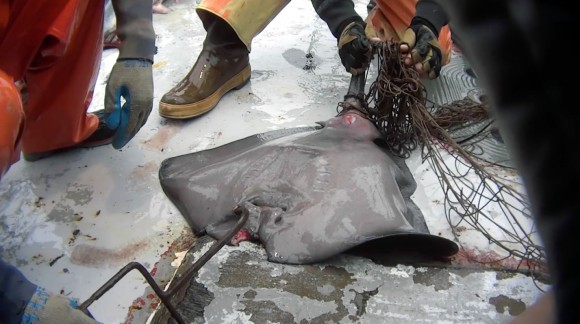 10. Dead dolphins being cut out of a driftnet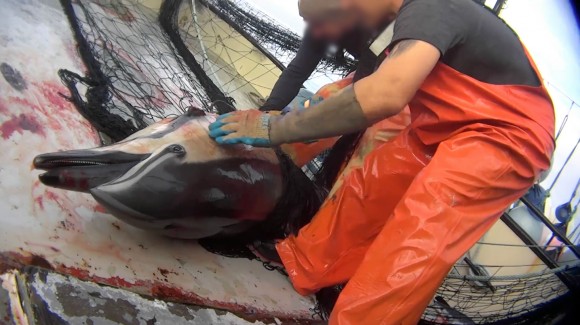 11. A dead baby mako, a vulnerable species of shark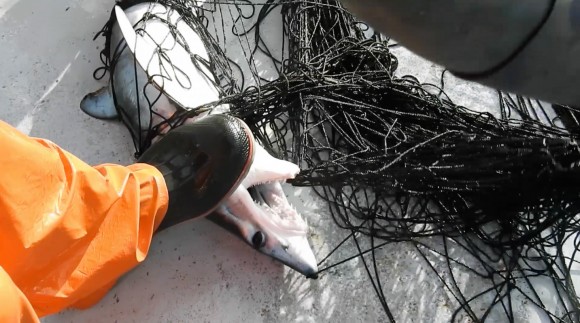 12. Workers repeatedly bludgeoning sharks over the head with a baseball bat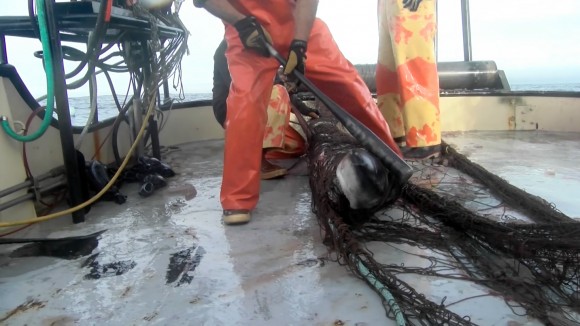 13. A dead sea lion who drowned in a gillnet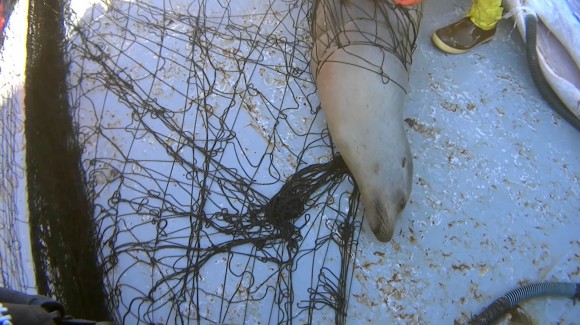 14. An opah caught in a gillnet and hooked in the mouth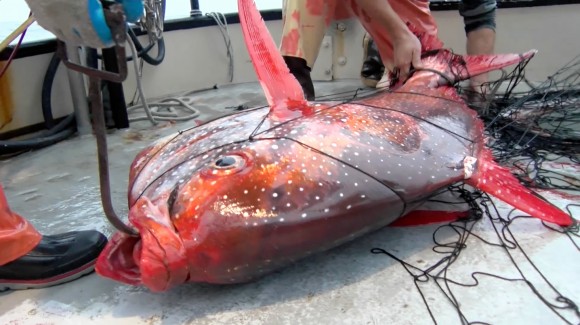 Please consider becoming an
Investigator Ally with a monthly gift
to support their work to expose the truth about where seafood comes from. You can also choose to end your support of such a cruel industry by leaving animals off your plate. For information on eating more compassionately, please click
here
.