Canadian activists Amy Soranno and Nick Schafer just received a heftier sentence for exposing inhumane practices than "nearly every Canadian farm convicted of animal cruelty." On October 12, Soranno and Schafer were sentenced to 30 days in jail for breaking and entering and mischief—a first for animal rights activists in Canada. Soranno stated:
It's disgusting that our government's response to this systemic abuse and the footage that keeps surfacing is … to criminalize those who expose that.
On April 28, 2019, Soranno, Schafer, and more than 50 fellow activists spent seven hours live-streaming from a pig-breeding facility in Canada. The move was in response to undercover footage of the facility released by People for the Ethical Treatment of Animals showing mother pigs with tumors and lacerations, suffering and dying piglets, and workers shocking pigs with electric prods in the face. 
While Mercy For Animals does not engage in illegal actions, we have conducted 13 legal exposés in Canada, revealing time and time again that cruelty runs rampant at Canadian farms. Our exposés have uncovered atrocities for animals across industries, from hens used for eggs to pigs raised for pork to calves killed for veal.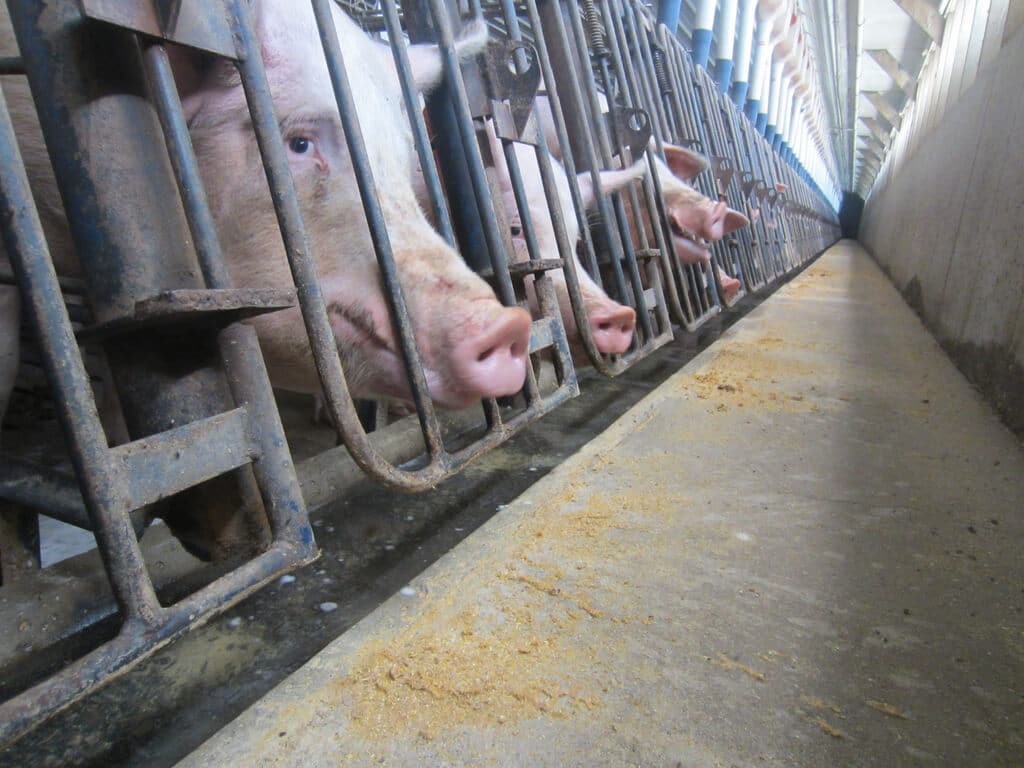 Unfortunately, Canada has no federal animal welfare laws and allows a council composed of mostly industry groups to set voluntary guidelines for the meat, egg, and dairy industries. Despite the horrific conditions exposed at farms across Canada, most cruelty complaints result in either no charges or light sentences. Lawyer Camille Labchuk, executive director of Animal Justice, stated:
Amy Soranno and Nick Schafer have been treated far more severely than nearly every Canadian farm that has been convicted of animal cruelty. Farms typically walk away with a fine or probation when they are caught abusing animals, even in the most horrific of cases. If Ms. Soranno and Mr. Schafer had been responsible for wings being ripped off of chickens, turkeys being beaten to death with shovels, or animals being left to suffer with untreated injuries, they likely would have received a far lighter sentence.
While Soranno and Schafer did break the law, it seems unimaginable that exposing horrific cruelty inflicted on animals in factory farms should garner a more severe punishment than committing the cruelty. Even worse, Canada has left the meat industry to regulate itself—essentially allowing the fox to guard the hen house.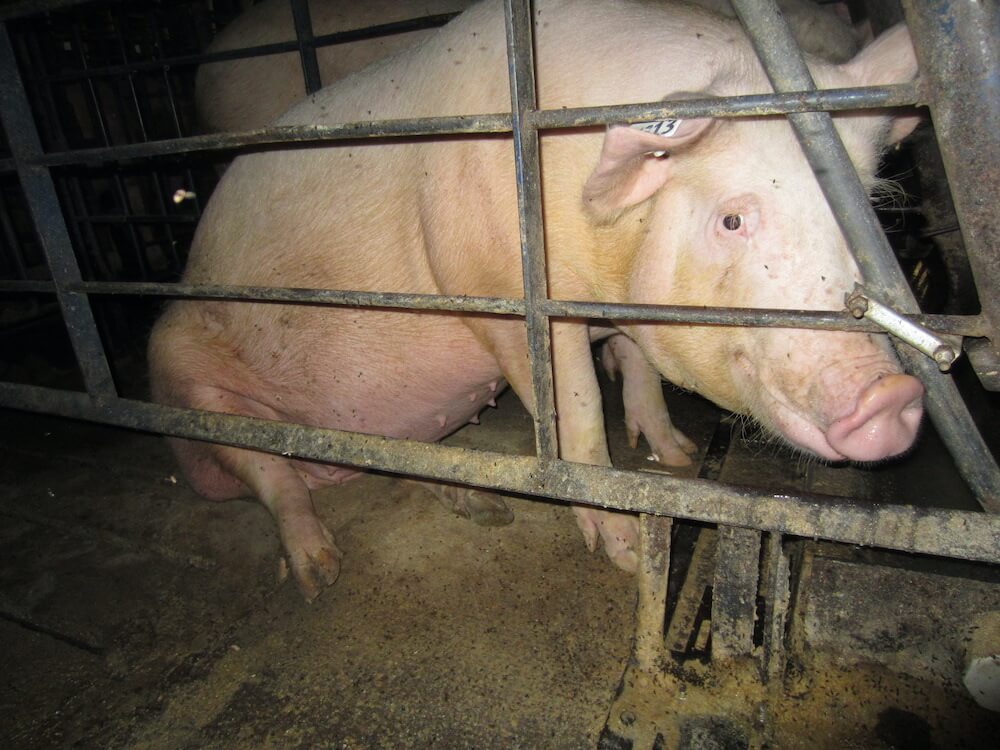 In response to Canada's lack of animal protection laws, Mercy For Animals has released a Canadian scorecard to hold companies accountable for the treatment of animals in their supply chains. Our 2022 report evaluates the animal welfare standards and progress of over 50 companies, offering important insight into Canada's performance on three critical farmed animal welfare issues: laying hens confined in cages, mother pigs confined in crates, and the most pressing welfare problems affecting chickens raised for meat.
When animal abuse is increasingly shielded from public scrutiny, it's more important than ever that companies listen to consumers and ensure the cruelest practices are banned from their supply chains.
Click here to find out which companies are leading the way and which are falling behind.