Mercy For Animals recently attended Farm Aid, a massive benefit event intended to provide resources for farmers in financial crisis. And guess what? Farmers, organizations, and other festival attendees all expressed great interest in and excitement about our project!
What is Farm Aid?
Founded by Willie Nelson, Neil Young, and John Mellencamp, Farm Aid is an organization started at the height of the 1980s' farm crisis to provide relief to farmers. Today, Farm Aid still holds their annual benefit concert to raise funds for farmers in need, and other musicians have gotten on board to help. Dave Matthews and Margo Price have joined the Farm Aid Board of Directors, and other stars, such as Sheryl Crow, The Avett Brothers, and Jack Johnson, often attend the benefit concert to raise awareness about issues facing farmers.
Why did Mercy For Animals attend?
You may ask yourself, "why would Mercy For Animals attend Farm Aid?" The truth is, an increasing number of farmers want out of animal agriculture. Through our Transfarmation program, Mercy For Animals is able to support these farmers in switching from raising animals to growing crops.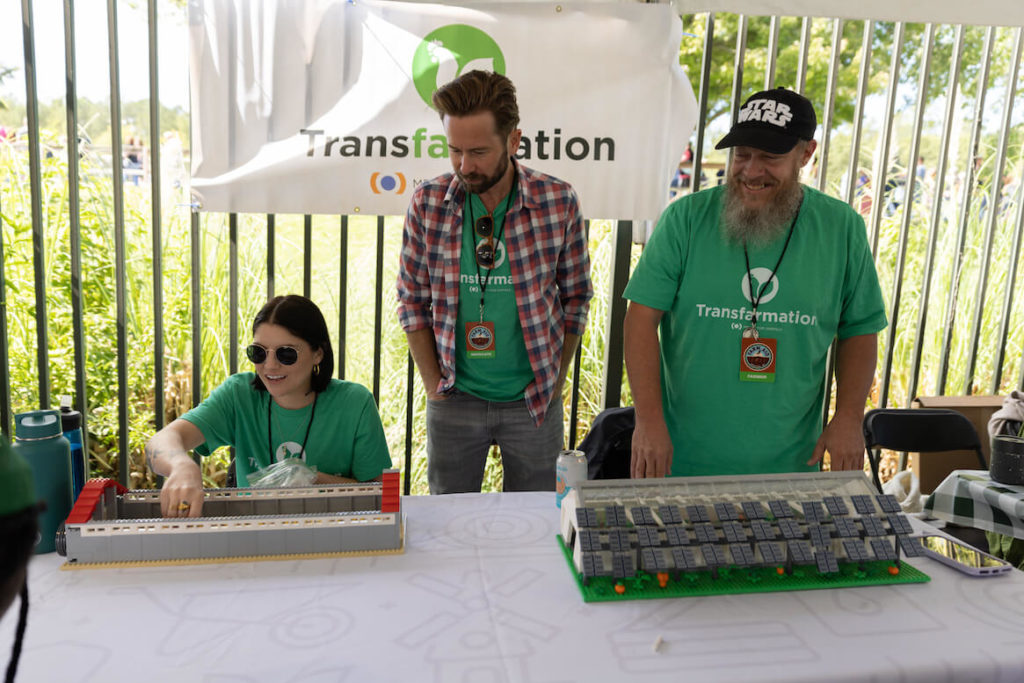 Transfarmation is about bridging divides, turning adversaries into allies, and creating business opportunities for farmers that don't rely on production of animals. By attending Farm Aid, we fulfilled all three at one time!
What happened?
Farm Aid holds pre-festival events that bring farmers and food organizations from across the country together to discuss the important issues facing our food system. Mercy For Animals' Transfarmation team attended to talk about how we're creating alternative business models that don't rely on exploiting animals for food, that fight corporate greed, and that contribute toward an environmentally sustainable food system. We brought eight former chicken and pig farmers to the festival, all of whom are now focused on growing specialty mushrooms, fruits, and vegetables.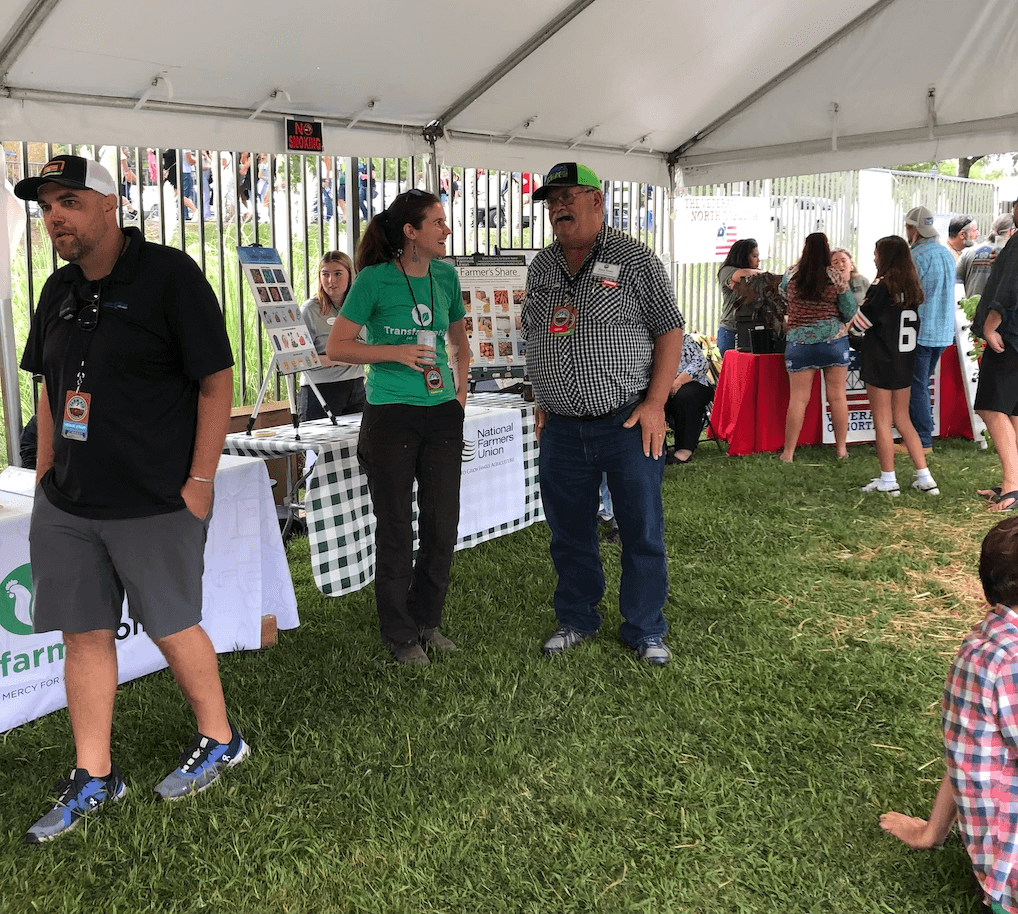 And we are SO GLAD we attended. Our work, transitioning factory farmers from raising animals to growing plants, was so well received! On the day of the festival, our group tabled in Farm Aid's Homegrown Village to share about our work. Farmers, organizations, and other festival attendees all said how interested in and excited about this program they were. Adding to our fantastic festival experience was meeting so many Mercy For Animals supporters! This was such a surprise for our team. Supporters kept saying things like, "I'm so glad y'all are finally here!" We couldn't be more glad ourselves. 

Farm Aid also hosted a screening of The Smell of Money, the award-winning documentary from Mercy For Animals alum Jamie Berger and our current senior director of video production, Shawn Bannon, that reveals the pig industry's impact on people of color in Eastern North Carolina. The audience overwhelmingly accepted the film, with many moved to tears. After the screening, a panel discussed the impact of industrial pig farming on North Carolina. Transfarmation-enrolled farmer Craig Watts participated in the panel to share how Transfarmation is working to create an exit ramp for industrial animal farmers.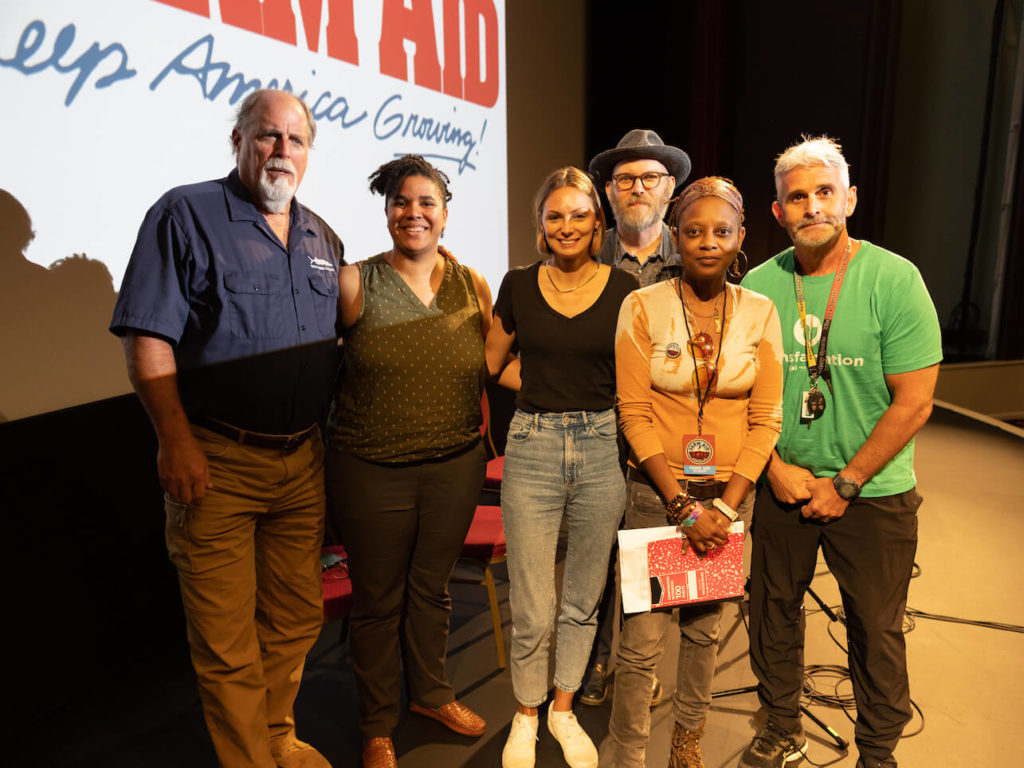 Eager to learn more? We'd love to hear from you! Visit TheTransfarmationProject.org to tell us why you are interested in the Transfarmation program.