An international poultry giant is poisoning a beloved river in the UK—and was sued for similar pollution in the United States.
The UK
Avara Foods, the third-largest poultry producer in Britain, has been linked to excessive pollution of the River Wye. The company is co-owned by major American meat producer Cargill.
Cargill first entered the UK in 1955, purchasing a major poultry processing plant in Hereford, and expanded its operations in 2013. According to environmental groups, the River Wye began seeing a spread of algae blooms as far back as 2015. Algae blooms are commonly caused by farm runoff, mainly manure and fertilizer, leaking into nearby waterways. Nitrogen and phosphorus in this runoff promote the growth of algae blooms, which create oxygen-deprived zones that cause marine life to flee or die. In the case of the River Wye, manure from chicken farms was spilling into the river.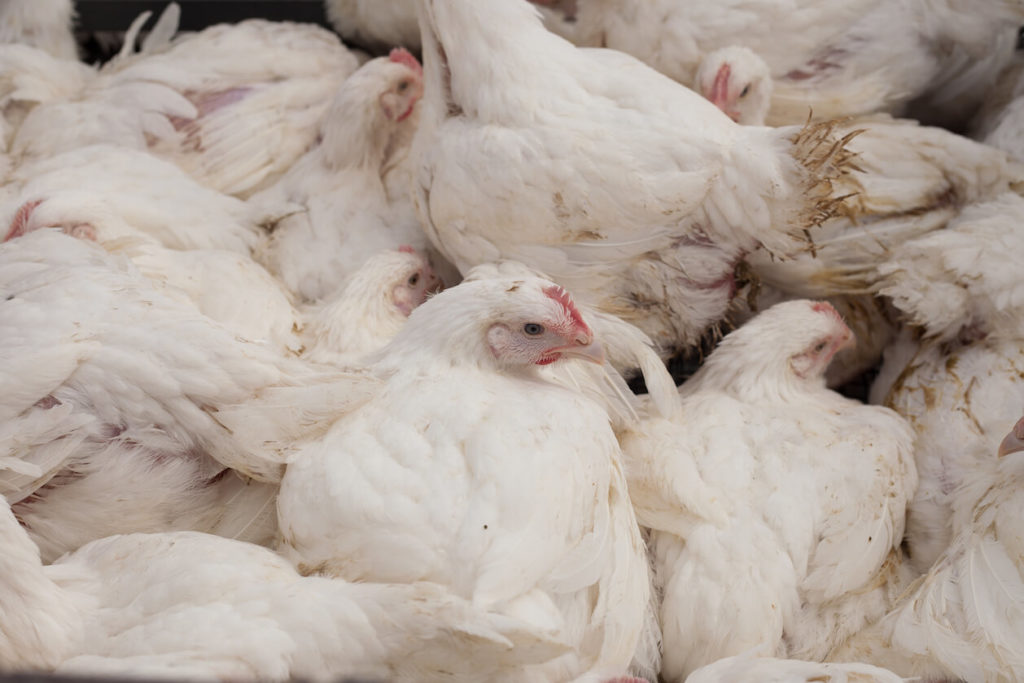 While Cargill was building poultry production lines along the River Wye, it was also fighting pollution court cases more than 4,400 miles away in the United States. Dr. Tom Tibbits, chair of Friends of the Upper Wye, spoke on the company's abysmal lack of action:
To see history repeating like this is heartbreaking. Where's the corporate responsibility? They had the knowledge but didn't clean up their act.
The United States
In 2001, the city of Tulsa sued Cargill and five other firms for leaking chicken manure into lakes Eucha and Spavinaw. The companies tried to avoid blame by pinning the pollution on their contract farmers. In the end, they settled out of court, agreeing to pay $7.5 million without admitting liability.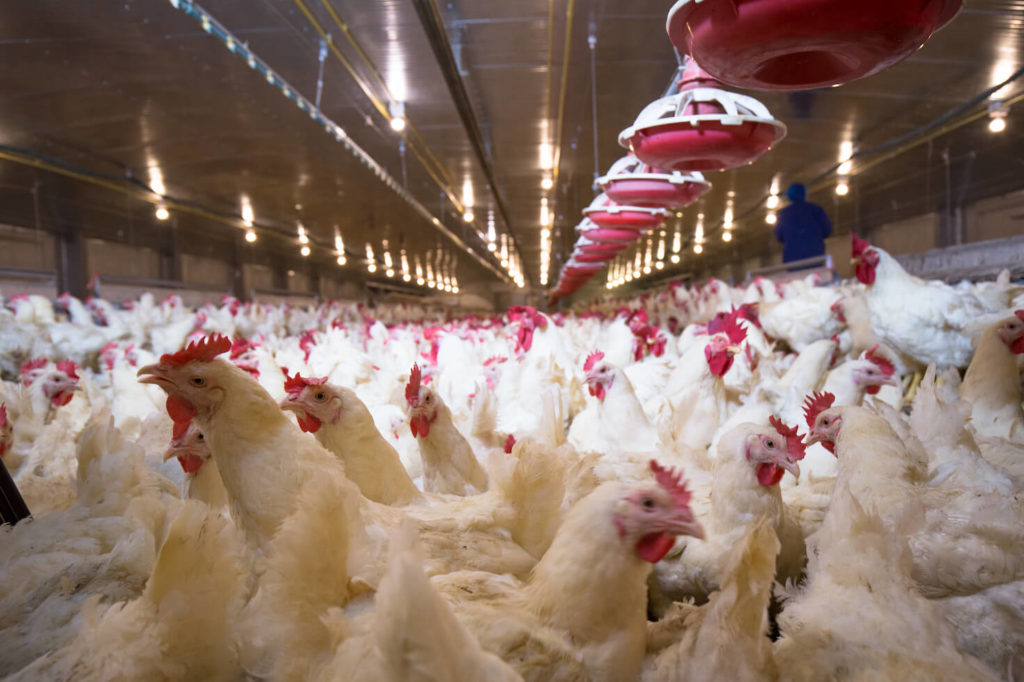 Four years later, Cargill was one of several poultry producers sued by Oklahoma for polluting the Illinois River. The case is ongoing, but Cargill denies liability. Drew Edmondson, the former Oklahoma state attorney general who filed the lawsuit, stated:
Their biggest defense was that there were other sources of phosphorus. They talked about cows. They talked about runoff from parking lots. Our experts said, "Yes, that's true—but overwhelmingly it's the poultry waste that's causing this."
Despite being repeatedly sued and seeing the destructive effects of their practices, Cargill has once again demonstrated how the meat industry values profits above all things—even the very planet we live on.
You can fight back by refusing to support this horrible industry. Visit ChooseVeg to learn about adding plant-based foods to your routine.